Another company with strong earnings reports (compared to expectation)! Nokia (NOK) comes out as another large international corporation, so we want to explore if it is worth investing in right now. Nokia Corporation manufactures and sells mobile devices, and provides Internet and digital mapping and navigation services worldwide. Its Devices & Services segment develops and manages a portfolio of mobile devices and services comprising applications and content.
Nokia had very strong third quarter results. It beat both top- and bottom-line expectations. The largest mobile phone manufacturer in the world attributed this success to better than expected results mobile phones sales mainly in the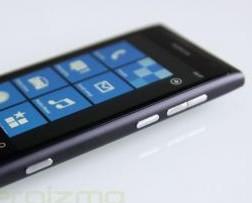 emerging nations. Even though it beat expectations, like most other companies in this weak world economy, its quarterly net revenue was down 13% year over year. Quarterly, the loss was approximately $214 million compared with a net income of $456 million in the prior-year quarter.
The lower income year over year is not too distressing compared to the economy. But when I look at what Analysts think of NOK, I wonder if it is a stock I should be looking at. Presently they are trading at 5.48 as the markets turn extremely bearish. Of the 18 Analysts, they have a median target of $6.63, but one gets the idea that most analysts are just not quick to suggest money be poured into NOK. There may be good reason for this. Could it be they wish to watch what happens with the launch of the hyped Window Phone 7 smart phones?
Nokia Launches the Lumia Phones
Even though Nokia says it has been pleased with how its new Windows Phone 7 handsets are doing at market, others tend to disagree with early results. Pacific Crest analyst James Faucette is predicting disappointing sales for the quarter. It appears the company definitely faces an uphill battle challenging Google's (GOOG) Android and iOS.
Its future is being built on this shift to high-end hardware for the Microsoft Windows phone. With an initial expectation of sales of around 2 million units for the holidays, the interest has been on the same level as Nokia N8, which came out about a year ago. There was not a lot of fanfare at the time, and the buzz for these new phones are not that great yet either. Mr. Faucette goes on to write; "We now believe that those shipments are likely to be less than 1 million for the quarter." It could be as low as 500,000 by Christmas.
Bernstein Research analyst Pierre Ferragu believes the new Nokia's phones will fail to gain any traction in the high-end phone market because it has no innovative breakthrough. Mr. Ferragu argues whether the Windows operating system can climb against the mountainous competition of Android and iOS.
As investor, this may concern me, but I also need to create real expectations for NOK. Is it right for me to have "blowout" expectations for Nokia sales, considering it is the first venture for NOK with Windows smartphones? I also need to consider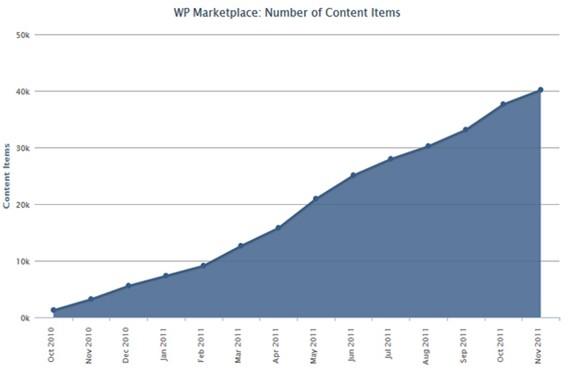 the competition it is up against. It seems kind of unrealistic to think it is just going to stroll in and proclaim large market share against the iphone and a continuous growing loyalty to the Android.
Is there any future with the Windows Platform?
Can the Windows Phone become the third large competitor in the marketplace of smartphones? Windows has a long way to go, but it has also grown well. While Apple's (AAPL) App store claims 500,000 apps and Android 300,000, Windows has about 40,000. That does not seem like very much in comparison, but it is only a year old. Microsoft's (MSFT) platform now supports over 40,000 apps, up from less than 10,000 in February. There are research firms like Gartner that believe the Windows platform will slide past iOS by 2015 as the second largest platform (behind Apple) with a 20% market share. This is very important to me as an investor.
This prediction of market growth for Windows stands tall for future prospects for Nokia. But with the uphill battle it faces against GOOG and Apple in this economy, it will be a hard fight. But I believe the future looks bright for NOKIA with the launch of Windows Phone 7-based smartphones, coupled with increased shipments of Nokia's dual-SIM handsets in the emerging nations will act as catalysts for growth going forward.
I would put NOK on my watch list and look for more economic recovery, but not place my money there yet. It is worth watching for a future investment.