With the situation in Europe getting worse by the day, investors need to be extremely defensive. Stocks that have come down in the sell-off, have large dividends and low valuations are good places to ride out the storm. One stock that meets these criteria currently is Vodafone.
Vodafone (NASDAQ:VOD) – "Vodafone Group Public Limited Company provides mobile telecommunication services worldwide. It offers mobile voice services to approximately 370 million customers; messaging services; mobile data services; fixed broadband services to approximately 6 million customers; and whole sale carrier services to approximately 40 African countries". (Business description from Yahoo Finance)
7 reasons VOD is a great defensive buy at under $26:
1. VOD has technical support at just under $26 (See Chart, click to enlarge)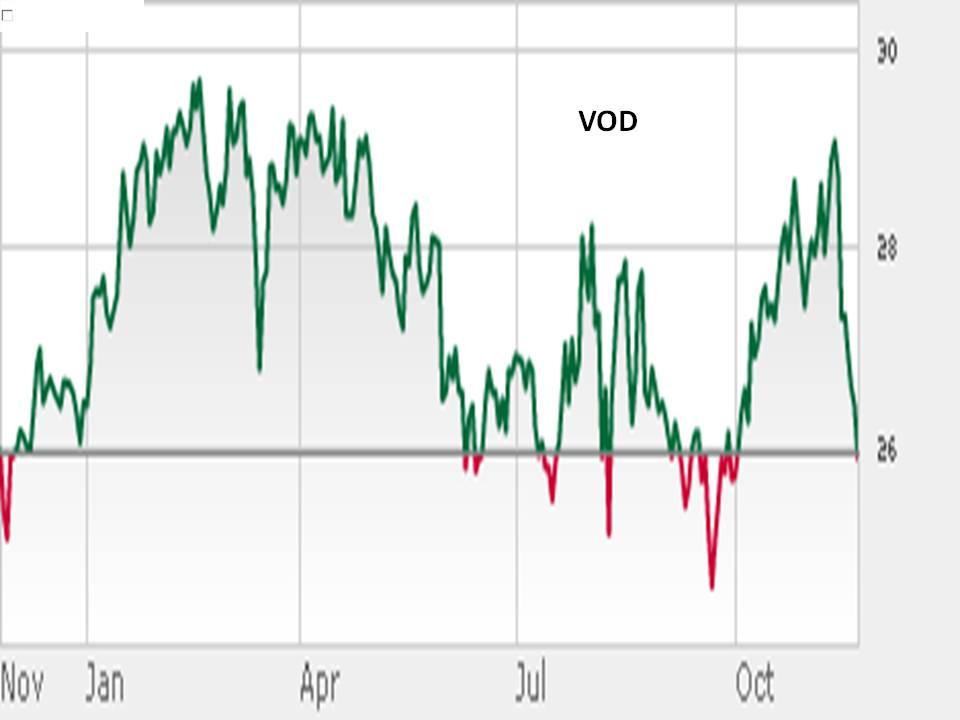 2. Vodafone has an A- rated balance sheet, a low beta (.82) and an almost 6% yield. The company also plans to lift its dividend payout by 7% annually through FY2013.
3. The stock is selling near the bottom of its five year valuation range based on P/E, P/B, P/S and P/CF.
4. Vodafone is very cheap at just over book value, 9 times forward earnings and about 7 times operating cash flow.
5. Vodafone's 45% Verizon (NYSE:VZ) wireless stake is not reflected in VOD's market capitalization
6. The company is divesting non-core assets to grow its market share in the faster growing emerging markets.
7. VOD is selling under analysts' price targets. S&P has a $32 price target on VOD and the median analyst' price target on Vodafone is $33.
Disclosure: I am long VOD.