Given the perilous state of Europe and of the market, sticking with stocks with high dividends, good cash flow and low valuations seems like a prudent course of action. One of the best yielding stocks in the Basic Materials sector that looks good here is Nucor.
Nucor Corporation (NUE) – "Nucor Corporation, together with its subsidiaries, engages in the manufacture and sale of steel and steel products in North America and internationally. It operates through three segments: Steel Mills, Steel Products, and Raw Materials". (Business description from Yahoo Finance)
7 reasons Nucor is a good buy at just over $35:
1. Nucor is selling just above medium term technical support levels (See Chart, click to enlarge).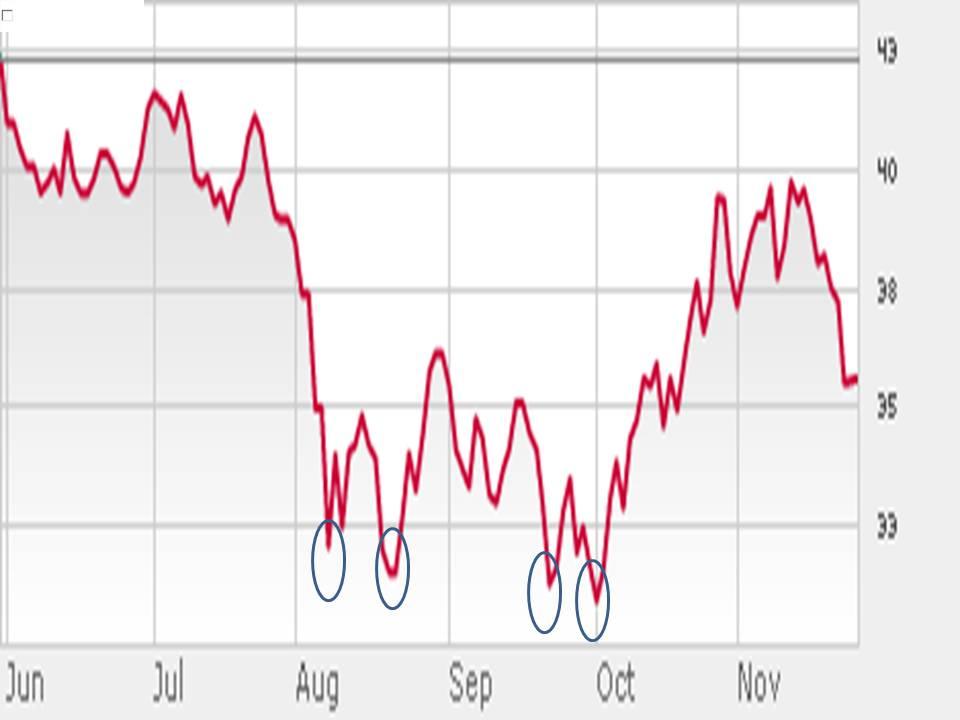 2. Another floor under the stock is its 4.1% dividend yield. There is also a good possibility the company will announce another dividend hike in next two months.
3. Nucor is selling in the bottom third of its five year valuation range based on P/B, P/S and P/CF.
4. Longbow and Dahlman Rose have recently put "buy" ratings on Nucor.
5. Nucor has blown through earnings estimates over the last year. Over the last four quarters, Nucor has beat consensus estimates by an average of over 28%.
6. Nucor is a global leader in the steel minimill industry with world-class management, low costs and an A rated balance sheet.
7. It is under analysts' price targets. The median analysts' price target on Nucor is $45 and Credit Suisse has a price target of $43 on NUE.