There's something curious in the market, the so-called "Magazine cover indicator", which refers to the tendency that exists for whatever trend that is highlighted in the cover of a large-circulation magazine, like Fortune, Time, Newsweek, etc., to come to an abrupt end.
The reasoning is that as soon as some trend is popular enough to merit a magazine cover, that means everyone is already on it, and there's no further buying/selling power to sustain it.
There are many old and new examples, I'll leave here two that I personally followed in the last few years.
The Metal Man
click to enlarge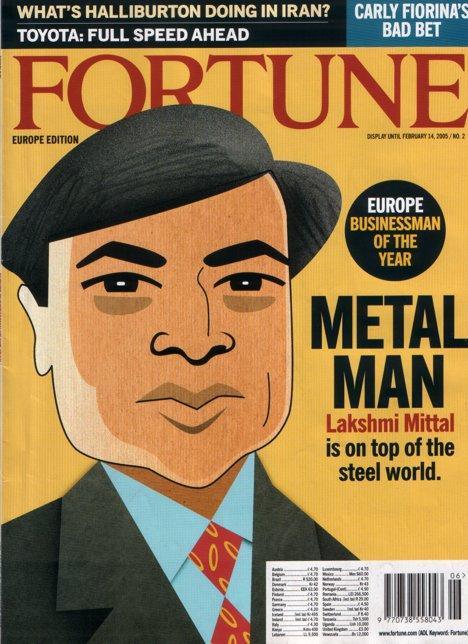 Coming in the heels of a strong rally that had seen Mittal go from $2 in September 2002 to nearly $40 in February 2004, Fortune decides to do a lavish article on Lakshmi Mittal, Mittal's CEO at the time. 4 months later Mittal touches as low as $22.25, for a loss of more than 40% in just a few months.

Home Sweet Home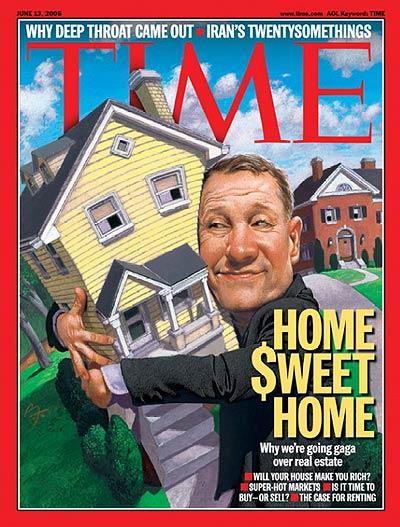 The real estate market had been on fire for years, with stocks such as Toll brothers coming from near $4 in early 2000 to over $52 in June 13th 2005. That's when Time Magazine decides to do a euphoric article on owning real estate. You know what happened next, in just over 1 year, Toll Brothers was trading close to $22, for a loss of more than 55%. And Toll was not the only homebuilder stock imploding; all the others were going the same way.

But this is not about the past
Why did I bring up the "Magazine cover indicator" anyway? Well, the reason is that just this weekend, The Economist decided to come up with another possible replay: A catastrophic cover together with an article that mostly says the Euro can be hanging by a thread and gone in weeks.
This is it: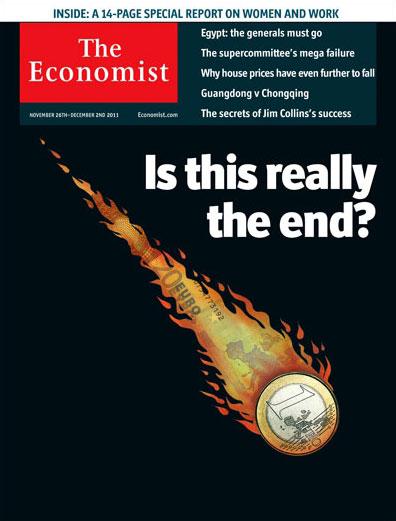 And the article: "Is this really the end?"
Given the track record of this kind of pronunciation, maybe we should open our minds to the possibility that just the opposite might happen in following months. Could this be the sign towards a medium term bottom in the Euro? Let's register the EUR/USD quote: 1.3235.
Granted, The Economist is a lot more specialized than Time Magazine, but still …
Disclosure: I have no positions in any stocks mentioned, and no plans to initiate any positions within the next 72 hours.