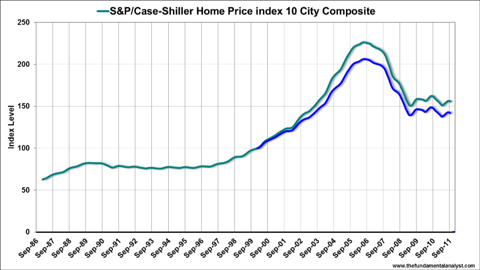 The Case Shiller Home Price Indices for September (actually a 3-month average of July, August and September) fell a non-seasonally adjusted 0.6% and 0.4% for the 20 city and 10 city indices respectively. I prefer to look at non seasonally adjusted figures as the co-creator of the indices Bob Shiller insists that there is a lot of noise in the seasonal adjustments.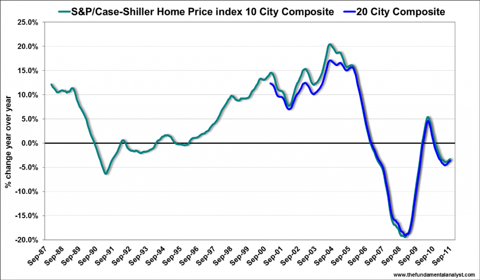 On a year over year basis the 20 city index is down 3.6% whilst the 10 city index is down 3.3%. On a non-seasonally adjusted basis prices in 3 cities rose whilst prices fell in 17 cities. Note that prices rose in 10 cities in August, 18 cities in July and in all 20 in June.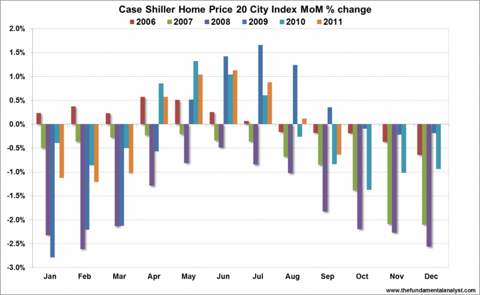 We have now entered a 6 -7 month period where you can expect consecutive monthly home price falls as the chart above shows. With the 20 city index just 3.1% above the lows set in February this year, it is highly likely that we will see new lows in US home prices by March next year.