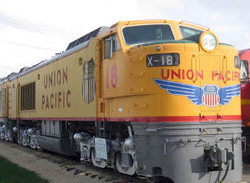 Closely watched transportation shares and exchange traded funds have rallied this week on central bank liquidity measures and hopes the economic picture is brightening.
"The domestic transportation sector is a widely perceived leading indicator of the U.S. economy. While some traffic is less economically sensitive, such as agricultural products, much of the demand for what transportation companies carry correlates to economic activity. Throughout 2011, freight demand showed mixed signals at best," Robert Goldsborough wrote for a Morningstar ETF analysis.
The iShares Dow Jones Transportation Average Index Fund (NYSEArca: IYT) lost 12% over the first three quarters of 2011. The S&P 500 lost about 5% in the same time period, reports Morningstar.
With the holiday rush approaching, transportation stocks may have a last chance to rally in 2011. Major holdings in IYT include UPS (NYSE: UPS) and FedEx (NYSE: FDX), which could see action over the holiday shopping season.
The overnight delivery firms do have good overseas exposure as well, which can be critical to growth, adds Goldsborough.
The ETF and the sector are indicators for the overall health in the U.S. economy. The Dow is the average of the value of one share each of the 30 largest companies in the U.S. It is indicative of the direction that the U.S. economy is leaning.
Other transportation ETFs include the Guggenheim Airline ETF (NYSEArca: FAA) with about $18.1 million in assets. The three year old fund is struggling with the industry. Guggenheim Shipping ETF (NYSEArca: SEA) is a pure play of global seaborn shipping companies. SEA does give a yield of 6.75%.
SPDR S&P Transportation ETF (NYSEArca: XTN) is IYT direct competition. It does tout a lower expense ratio at 0.35%, compared to IYT at 0.47%, however, airline exposure is heavy, with 22.5% allocated to this sub-sector.
Tisha Guerrero contributed to this article.
Disclosure: None