Today we had two important concurrent economic indicators released. China's Manufacturing PMI - two versions (HSBC-47.7 and Official-49.0) and US Manufacturing PMI-52.7. Eurozone's Manufacturing PMI-46.4 was released a few days ago.
Below is a graph of the ISM Manufacturing PMI, ECRI's WLI Growth, US GDP, and the S&P 500 (SPY) since December of 1998. It appears that ECRI's WLI Growth leads the ISM Manufacturing PMI slightly with both having a lead over the S&P 500 at turning points.
(Click charts to expand)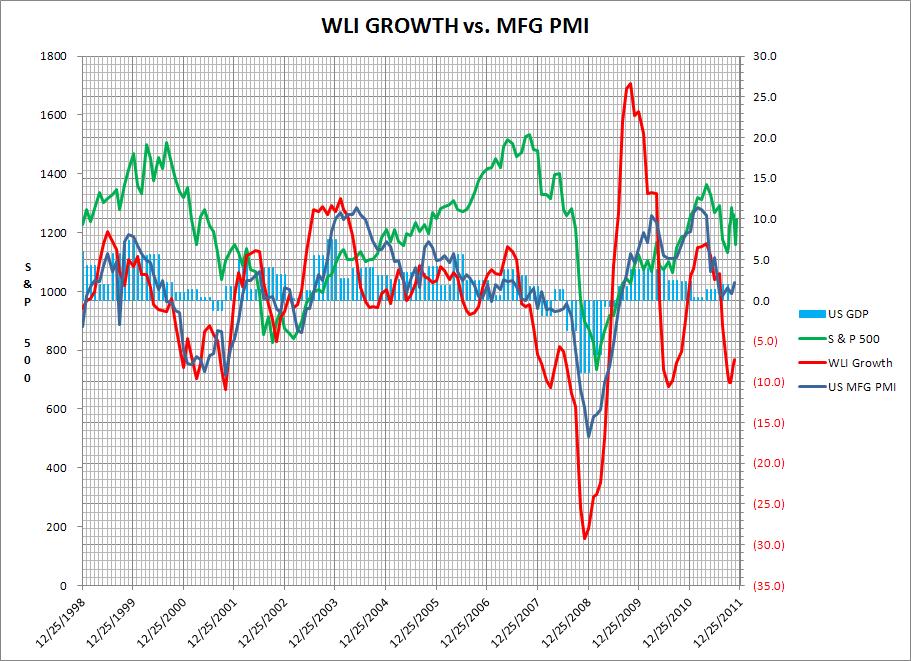 On the graph below I have plotted the Manufacturing PMI's for China, the eurozone, and the US since December 2006. No surprise here....they all move more or less in tandem. But...This time it's different...right?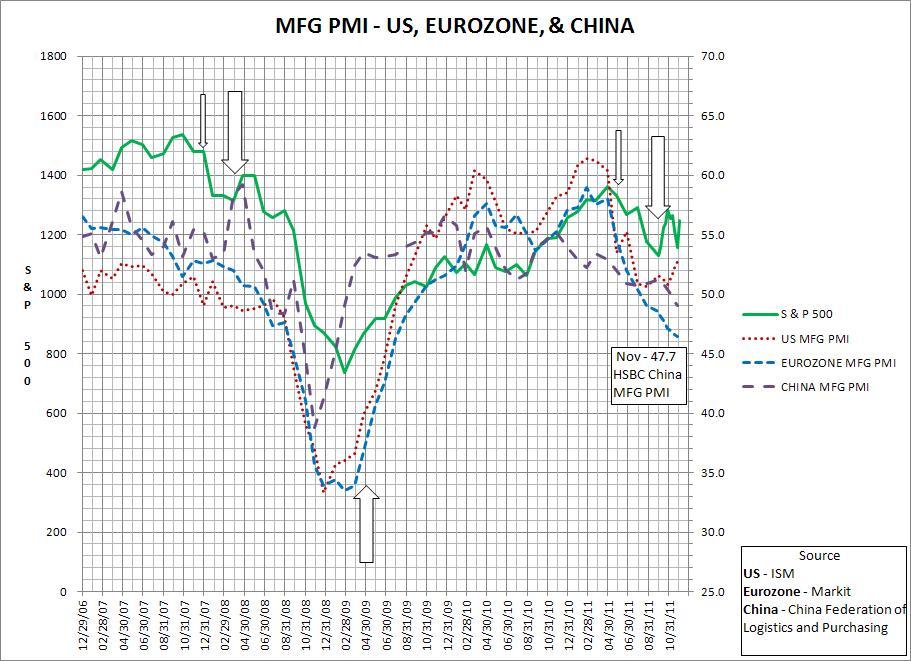 Note: The arrows are the Economic Cycle Reasearch Institute's public pronouncements on the US business cycle turning points.
So the question is whether there will be a US recession in the first half of 2012 or is the US an island with a "Super Fed" that will save us? More information will come in a few days, that is, Semiconductor Billings for October. I can't think of any other industry that will be affected more by a downturn in the overseas economy.