The following S&P 1000 companies have displayed recent insider selling activity (discretionary direct ownership sales) during the past three months and have also seen falling stock prices:
The following chart shows the performance of the GTAT, MAN, RT and CPT against the performance of SPY over the past three months. Note that these stocks have recently seen their stock prices decline relative to the broader market.
Click to enlarge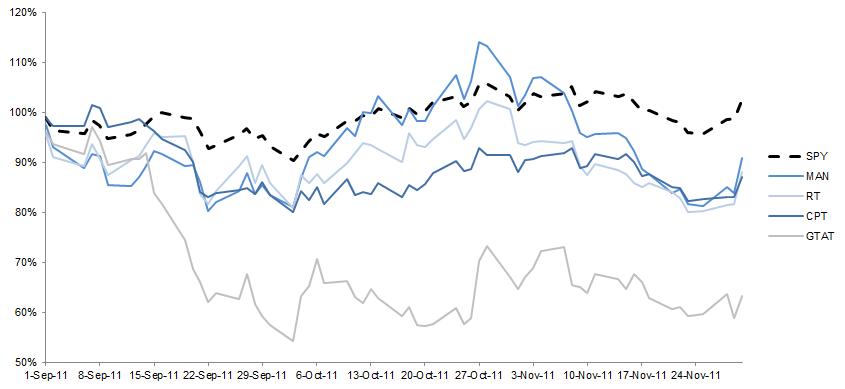 The following table highlights key financial ratios and price performance for each company. Note that GTAT, MAN and RT are all near their 52-week low.
Click to enlarge

Date Sources: Insider transactions data are taken directly from Form 4s. Financial data are taken from Yahoo Finance.
Disclaimer: Please consult your financial advisor before making investment decisions. Depending on your circumstances and risk tolerance, the strategy in this article may not be suitable for all investors.