By Paul Quintaro
Popular social network game creator Zynga is planning an initial public offering (NYSEARCA:IPO). Zynga's IPO marks yet another internet-based offering for the year. 2011 has seen IPOs from Pandora (NASDAQ: P), Angie's List (NASDAQ: ANGI), Groupon (NASDAQ: GRPN) and Zillow (NASDAQ: Z).
According to filings, the company is planning to offer 100 million shares in the range of $8.50-$10.00 per share.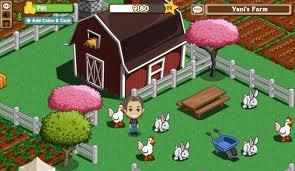 Should Zynga be successful in selling shares at the upper end of the range, the company would be valued at roughly $7 billion. For comparison, gaming competitor Electronic Arts (NASDAQ: ERTS) has a market cap of just over $7.6 billion.
Critics of Zynga may allege that a valuation near that of Electronic Arts would be excessive. After all, the majority of Zynga's games (e.g. FarmVille, Mafia Wars) are aimed at casual gamers and run off social networks like Facebook (which is eying an IPO as well).
Electronic Arts is the publisher of a variety of big name titles including The Sims and the Madden Football franchise.
Although social network gaming may represent the future of the industry, Electronic Arts has made efforts to establish a base head, acquiring PopCap Games earlier in the year. PopCap's games are not as focused on social networks as Zynga's, but do compete in the same casual space.
If Zynga's IPO is anything like the others this year, investors may anticipate a sudden pop followed by a pullback.
Pandora's IPO was priced at $16. Shares of the company spiked to $20 within a month, and then began a dramatic pullback. Shares of Pandora currently trade near $11, a fairly significant loss for investors who have held since the IPO.
Groupon has followed a similar trajectory, but in a much more dramatic fashion. Groupon's IPO was priced at $20 per share, and then rapidly spiked, approaching $30 per share. Yet, in recent days, the company has seen its share price pull back dramatically. Shares of Groupon now trade below IPO price at roughly $18 per share.
Zillow, also offered at $20 per share, rapidly traded up to above $30 and then started trending down. Shares of the company now trade at $22—still above the IPO price, but many early investors who took positions following the IPO could be underwater.
Will Zynga follow the same path? It appears that the company has learned somewhat from these other IPOs.
The company recently amended its IPO filing, dialing down its anticipated valuation. It is also aiming to sell more of itself than some of the others. Zynga will offer over 10% of the company—for comparison, Groupon offered a bit over 5%.
Interested investors will be able to pick up shares of the company soon. The company is set to begin trading on the NASDAQ December 16 under ticker ZNGA.