Alcatel-Lucent, S.A. (ALU) is one of those companies like Sirius (SIRI) that people are looking at to see if it will be a good long-term investment. There are two strategies that ALU is using that could prove to be very lucrative for the company in the future. We will explore these two strategies and see why so many investors are looking at this company.

ALU provides products, solutions, and transformation services that enable service providers, enterprises, governments, and strategic industries to deliver voice, data, and video communication services to end-users worldwide. It engages in the development and sale of software and related services to manage customer interactions over the phone, Web, and mobile devices.
The company offers a software suite that connects customers with the resources to fulfill customer requests and meet customer care goals. Alcatel-Lucent is a communications equipment company that operates in three segments in approximately 130 countries.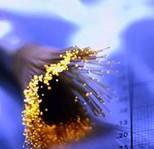 Alliances with Emerging-Market Communication Companies

Presently ALU is investing both time and money into mobile networks and band-with services around the world in areas that have high demand. It's strategy is to build business alliances with foreign companies in highly populated areas. As an example, ALU is working with Chungwa Telecom to upgrade its network to develop income through high speed band-with services.
In Spain, it is working with Telefonica exploring whether its 4G LTE network will be profitable throughout the country. These are just two examples of ALU's strategy to partner with the largest providers in highly populated areas globally. If it works, and ALU can technologically develop these areas, nice profits may be in order long-term.

The whole concept of 4G introduction to emerging markets could be very lucrative for ALU. This is a very smart move, considering presently most of its income comes from the United States. This could create a nice balance and long-term diversity. Herein lies its long term growth prospects -- the alliance with large, emerging-market communication companies in highly populated areas.

The Development of Light Radio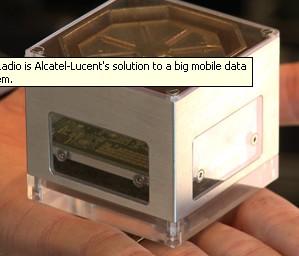 This is one area of development that offers the possibility of long-term growth for the company. The second is its development and research into Light Radio. There is a huge developmental problem out there that ALU is addressing. Cell towers are no longer just expected to send a phone signal.
With smartphones along, people are expecting to send pictures, videos, music and even stream it. As mobile data usage skyrockets, wireless companies are spending billions each year to maximize capacity.
The global wireless industry is spending $210 billion a year to operate their networks, and $50 billion to upgrade them, according to Alcatel-Lucent and PRTM.

The solution-- a Rubik's cube-sized device called lightRadio that could help bring an end to the bigger-is-better approach. LightRadio is a unit measuring 2.5 inches across and only weighing 10.5 oz. -- compare that to a 200-foot unsightly cell tower. It is designed to be used in urban areas (in keeping with its high population strategy) and can be connected to anything from a telephone pole to a roof top. Each 1.5-Watt lightRadio cube powers about a two-block radius. With a combination of miniaturization and cloud technology, lightRadio just might be able to help wireless carriers keep pace with their customers.

With these two strategies in place, ALU could have substantial growth for years to come and a long term investor should seriously looking a putting it in one's long term portfolio.

Disclosure: I have no positions in any stocks mentioned, and no plans to initiate any positions within the next 72 hours.