By John Nyaradi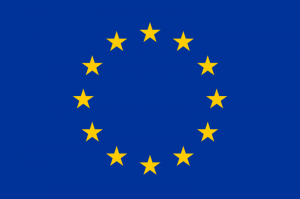 Last Friday's "compromise" between seventeen European nations calls for a tighter European Union and more fiscal discipline.
Britain was the notable exception that did not participate in the party, as the UK decided to stick with their beloved Pound and separate themselves (again) from the ailing Continent. Furthermore, investors around the world have watched this entire debacle unfold for what now seems like years, starting first in Greece, spreading to Italy and the then the entire Continent. If you are like me, you are probably wondering when and if it will ever end. Although it is probably not over yet, it looks like team "Merkozy" and company managed to stave off another crisis with their latest maneuver.
With just twelve days until Christmas, investors can now hope that the Santa Rally will finally arrive, and so now three ETFs in particular could bring Christmas cheer to one's stocking on Christmas morning.
Stocking Stuffer #1: CurrencyShares Euro Trust (NYSEARCA:FXE) will likely put in a strong performance after last Friday's news, as team "Merkozy" has reaffirmed to themselves and the world that for now, at least, the Euro will remain intact.
Stocking Stuffer #2: The second ETF which has potential to ring in Christmas cheer would be the Europe 350 iShares ETF (NYSEARCA: IEV) Seeing as the Continent now has a grip on its crisis (hopefully), the top 350 European companies would likely be a good place to look for gains into the New Year. (NYSEARCA:IEV) also staged an impressive rally last Friday, gaining 2.6%, and that, my friends, is a day that can only make Santa proud.
The last ETF for the European save might come as a surprise to some, however could still generate significant profits if watched carefully. The United Kingdom iShares ETF (NYSEARCA: EWU) could morph into a huge profit center or huge loser, depending on how the Brits manage their fiscal affairs in the coming months. Since the Brits ditched the Euro for the second time last Friday, a plausible conclusion could be that they believe their Pound will remain a powerhouse currency in the future and that the Euro could run into further difficulties down the road. On Friday the United Kingdom iShares ETF closed with a +1.98% gain and so it appears that investors still hold faith in both the Pound and the Euro and are looking for light at the end of the long sovereign debt tunnel of despair.
So, it appears that, at least for the month of December, the stage is set for a Santa Rally and that Europe has saved itself yet again.
Disclosure: Wall Street Sector Selector actively trades a wide range of exchange traded funds and positions can change at any time.