By Paul Quintaro
While Netflix's (NASDAQ: NFLX) stock has taken a significant beating this year, there has been no shortage of interest in the content streaming space.
Last week, reports indicated that Microsoft (NASDAQ: MSFT) was considering hiring a TV network executive to help the company implement exclusive programing for its Xbox Live service.
Microsoft is planning to introduce a TV service for Xbox Live that would bring more entertainment content to its users.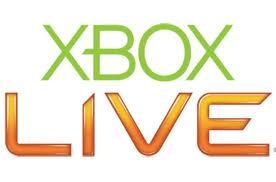 Xbox Live is the online, subscription-based service for Microsoft's Xbox video game console. When initially introduced, Xbox Live was designed to help gamers facilitate multi-player games against others across the globe.
Yet, Microsoft has expanded the service, turning it into a sort of entertainment gateway, with options such as online movie rentals.
With the hiring of a former TV exec, Microsoft may be pursuing a strategy of offering original content for its service. This may represent a fairly ambitious undertaking, but could have the potential to pay off in the future.
Still, is it likely to be profitable?
The Xbox gaming console already carries a price tag of at least $200 (more luxurious models carry higher price tags) and its Xbox Live service has a subscription fee on top of that.
While existing subscribers to Xbox may enjoy the original content, non-users may find the cost too steep to consider purchasing just for the content, no matter how amazing it may be.
Microsoft does have a history of taking short-term losses for longer-term profit.
Its original Xbox console, released a decade ago, was arguably a failure, as it fell far behind rival Sony's (NYSE: SNE) PlayStation 2 and cost Microsoft countless dollars in development.
Yet, it may have only been the first leg in a larger strategy. As Microsoft used the lessons learned from the Xbox in its Xbox 360, which has thus far been a tremendously successful console.
Adding original content, then, may just be another example of Microsoft taking a big picture view—looking further down the line in anticipation of market forces in the future.
In recent months, speculation has intensified over the role of streaming content in the entertainment industry, specifically whether or not it could ultimately replace traditional cable media.
Apple (NASDAQ: AAPL) is widely anticipated to be preparing to launch a TV model, perhaps sometime in 2012. Although the specifics are not known, some have speculated that it would feature a built-in, content streaming service.
So, while Microsoft's potential move to create original content may initially be a failure, it could simply be part of a big-picture strategy that could pay off for the company down the line.
Important Note
Content, including research, tools and securities symbols, is for educational and informational purposes and should not be intended as a recommendation or solicitation to engage in any particular securities transaction or investment strategy. You alone are responsible for evaluating which securities and strategies better suit your financial situation and goals, risk profile, etc. The projections regarding the probability of investment outcomes are hypothetical and not guaranteed for accuracy or completeness. They do not reflect actual investment outcomes and are not guarantees of future results, and do not take into consideration commissions, margin interest and other costs that will impact investment outcomes. Content may be out of date or time-sensitive, and is subject to change or removal without notice. Supporting documentation for any claims made in this post will be supplied upon your email request to editor@zecco.com.
At the time of distribution of the material contained herein, neither Zecco Trading nor Zecco Forex was a market maker or acted as the contra-party for customer transactions through the firm's principal accounts for the securities discussed.
Zecco Holdings, Zecco Trading, Zecco Forex, and their officers/partners/employees may hold a nominal financial interest in any of the securities discussed herein, with the nature of the interest consisting of, but not limited to, any option, right, warrant, future, long, or short position.
Neither Zecco Trading nor Zecco Forex has participated as a manager or co-manager in public offerings of the securities mentioned herein within the last twelve months.