Get Defensive with 5 Healthcare Stocks
According to the Economic Cycle Research Institute (ECRI) the economy will soon enter a recession. Lakshman Achuthan was on Bloomberg's Tom Keene on Friday highlighting that the economy does not "muddle" long at low rates as many Wall Street economists are predicting. A market economy does not have a static state; the economy either accelerates or decelerates. The ECRI does not see any signs of acceleration.
(Click charts to expand)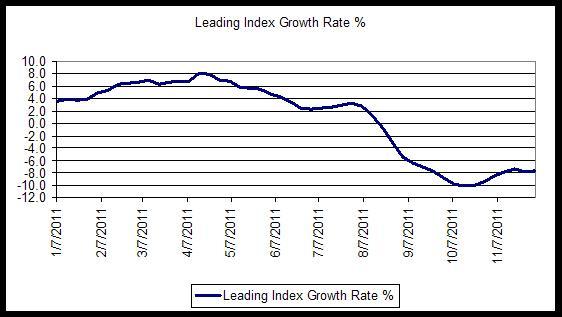 Click to enlarge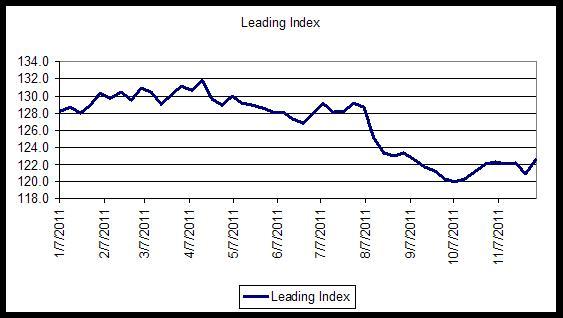 Click to enlarge
Source: ECRI
Growth in Healthcare Spending
As we enter into a downturn in 2012, equity investors should allocate capital to healthcare stocks. Healthcare will likely hold up better than other the overall S&P 500 (NYSEARCA:SPY) due to secular tailwinds for healthcare. The healthcare names outlined have low leverage as defined by debt / EBITDA.
Healthcare spending held up well in the last recession. Despite a relatively severe economic downturn, healthcare spending in the U.S. rose an estimated 5.7% to $2.5 trillion in 2009, according to Medicare.
The percentage of the GDP spent on healthcare increased to 17.3 percent from 16.2 percent in 2008 - the largest one-year increase since 1960. At the current rate of growth, healthcare costs are predicted to nearly double to $4.5 trillion in 2019. At that point, they will account for 19.3 percent - almost a fifth - of our GDP.
Healthcare is benefiting from strong secular tailwinds provided by an aging population. Investors should look at healthcare products companies. We believe that products companies are vital to care and aging trends will help these companies. Healthcare represents 22.6% of the 2011 federal budget.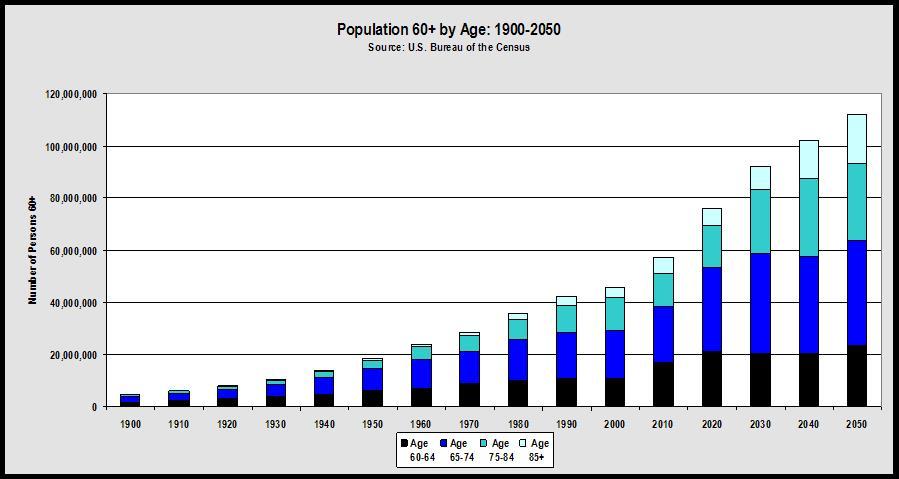 Click to enlarge
Healthcare Product Companies
Leverage < 2.0x
Dividend Yield > 2.0%
Large Capitalization Healthcare Products Business
Kimberly-Clark Corporation (NYSE:KMB)
Market Capitalization: $27.6 billion
Price to Earnings: 16.7x
Dividend Yield: 4.0%
Debt to EBITDA: 1.8x
Johnson & Johnson (NYSE:JNJ)
Market Capitalization: $176.5 billion
Price to Earnings: 15.7x
Dividend Yield: 3.5%
Debt to EBITDA: 0.9x
Abbott Laboratories (NYSE:ABT)
Market Capitalization: $85.0 billion
Price to Earnings: 18.8x
Dividend Yield: 3.5%
Debt to EBITDA: 1.5x
Medtronic Inc. (NYSE:MDT)
Market Capitalization: $ 37.9 billion
Price to Earnings: 11.3x
Dividend Yield: 2.7%
Debt to EBITDA: 1.8x
St. Jude Medical (NYSE:STJ)
Market Capitalization: $11.2 billion
Price to Earnings: 12.8x
Dividend Yield: 2.4%
Debt to EBITDA: 1.8x

Click to enlarge
Source: Company filings
Investment Strategy
These healthcare products companies exhibit wide economic moats and have developed strong brands and intellectual property in their respective fields. As opposed to healthcare services companies, which exhibit lower barriers to entry, these product companies have defensible and durable business models providing strong pricing power. Services businesses, which have lower barriers, are likely to take the disproportionate percentage of any future cuts to healthcare.
MDT is the largest device marker in the market and has over 50% share in its core heart device market. Displacing MDT in its core market is costly and unlikely to happen in the near term.
The products companies outlined above rely on both patented products [ABT, MDT] and branded consumer products [JNJ] to generate substantial free cash flow. In addition to promoting strong business models these businesses are growing EPS and dividends.
Covered Calls
While these products companies provide strong dividend yields I recommend selling covered calls against new and existing positions. While the business models of these businesses remain strong, the macro environment will remain volatile, which will likely cap returns on all large-capitalization equities.