Gold continues to move on its downward trend that has developed since the August high of around $1,900 an ounce. In my August 25, 2011 article, "Gold Bubble May Be Over," I did not specifically call a top but I speculated that gold would likely meander lower to at least the $1,500 level. As of Friday's close gold's spot price sits at $1,577 dollars. So where shall the most precious of the metals go from here? Take a look at my current snapshot below [click to enlarge].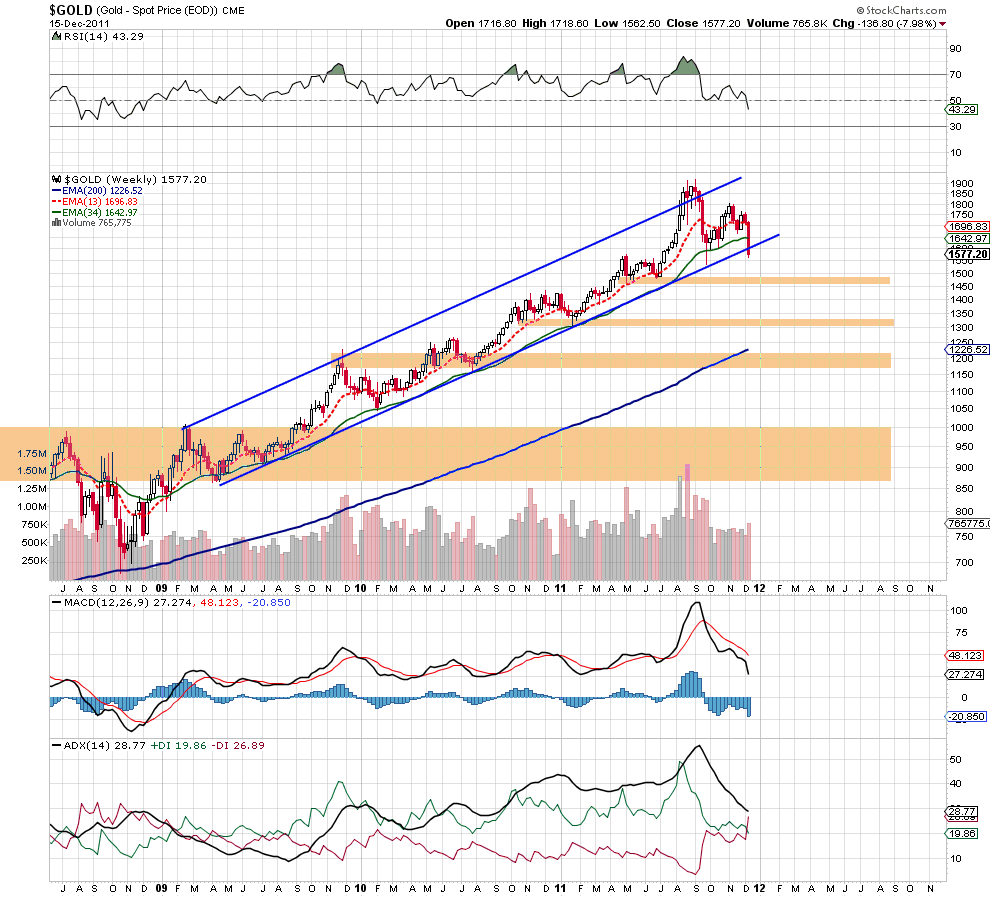 As can been seen in the above weekly chart of the spot gold price, my short term price target is in the $1,450-$1,500 price zone. The break of the uptrend channel does not bode well for a continuation of the longer term up trend anytime soon. At best I believe gold will move sideways for some time, consolidating the large gains of the last two years. My longer term, up to a year, price target is in the $1,000 zone, where the yellow metal spent much time consolidating in 2009.
At this point it is safe to say that the intermediate uptrend in gold is broken and new positions should be taken with tight stop loss orders put in place. For all the gold bulls out there you should be happy. I think given enough time you'll be able to find a substantially lower price for your gold holdings before the uptrend continues. Remember, no asset class goes up forever in a straight line, no matter how good the fundamentals may seem. I'll be a buyer in the $1,000 dollar area.
Disclosure: I have no positions in any stocks mentioned, and no plans to initiate any positions within the next 72 hours.