After the market close on Tuesday, rumors leaked that online retailer and budding tech giant Amazon (NASDAQ: AMZN) had considered acquiring Research in Motion (NASDAQ: RIMM) earlier in the year.
According to the reports, it was not just some idea kicked around by Amazon's CEO Jeff Besos at a brainstorming session. Rather, the company had gone so far as to hire an investment bank for the purpose of exploring an acquisition.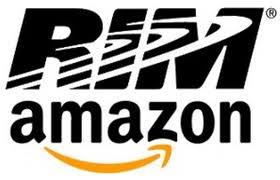 Why did the deal not go through? Research in Motion's board had apparently refused to consider a sale.
Shares of RIMM traded higher after the report, as the stock gained almost 10% in early trading on Wednesday—a pleasant surprise for investors in a stock that had been badly beaten in recent days. In fact, RIMM had been making new yearly lows on a consistent basis.
This raises the question: did someone float the rumor to dump his or her shares? Both companies declined to comment on news of the rumor. The fact that they did not outright deny the deal leaves the door open for this rumor being true. Still, conspiracy theorists may speculate on the identity of the source for these rumors.
The move in RIMM is fairly understandable—if Amazon was interested, other companies could be interested as well. That could make RIMM a possible takeover target, and should the company be acquired, investors may receive a hefty premium for their shares.
In reality, the rumor may say more about Amazon's business model than RIMM's.
Clearly, if Amazon was seriously considering acquiring the smartphone maker, they must have had a larger strategy in mind.
Amazon has recently begun to put more effort into its kindle lineup, releasing the Kindle Fire—a cheaper, "economy" competitor to Apple's more expensive (NASDAQ: AAPL) iPad.
While it may be purely coincidental, many reviewers of the Kindle Fire have noted similarities between the device and RIMM's tablet, called the PlayBook.
Perhaps an acquisition of RIMM would help Amazon to continue to produce electronics going forward, leveraging RIMM's existing designs and processes to create an entire lineup of Amazon products.
With the Kindle Fire launched in November, Amazon more than likely had already started final designs and the manufacturing process before its supposed summer bid for RIMM.
Thus, it is possible an acquisition of RIMM would have been for a much longer-term strategy, one that the company may still be pursuing. Rumblings of an Amazon smart phone have abounded for months, but have thus far not been validated.
At any rate, though the rumor has not been proven true, if Amazon was actively taking steps to acquire RIMM, then it may be that the company plans to remain in the tech business for the long haul. Amazon's Kindle Fire may just be the first step in a larger trend.
Important Note
Content, including research, tools and securities symbols, is for educational and informational purposes and should not be intended as a recommendation or solicitation to engage in any particular securities transaction or investment strategy. You alone are responsible for evaluating which securities and strategies better suit your financial situation and goals, risk profile, etc. The projections regarding the probability of investment outcomes are hypothetical and not guaranteed for accuracy or completeness. They do not reflect actual investment outcomes and are not guarantees of future results, and do not take into consideration commissions, margin interest and other costs that will impact investment outcomes. Content may be out of date or time-sensitive, and is subject to change or removal without notice. Supporting documentation for any claims made in this post will be supplied upon your email request to editor@zecco.com.
At the time of distribution of the material contained herein, neither Zecco Trading nor Zecco Forex was a market maker or acted as the contra-party for customer transactions through the firm's principal accounts for the securities discussed.
Zecco Holdings, Zecco Trading, Zecco Forex, and their officers/partners/employees may hold a nominal financial interest in any of the securities discussed herein, with the nature of the interest consisting of, but not limited to, any option, right, warrant, future, long, or short position.
Neither Zecco Trading nor Zecco Forex has participated as a manager or co-manager in public offerings of the securities mentioned herein within the last twelve months.