One of the biggest North American Growth stories in the coming decade is that of the Athabasca oil sands in the Canadian province of Alberta. The Athabasca oil sands are the largest deposits of crude bitumen, a very heavy crude oil, in the world. They cover a large area of approximately 54,000 square miles, roughly centered on the boomtown of Fort McMurray.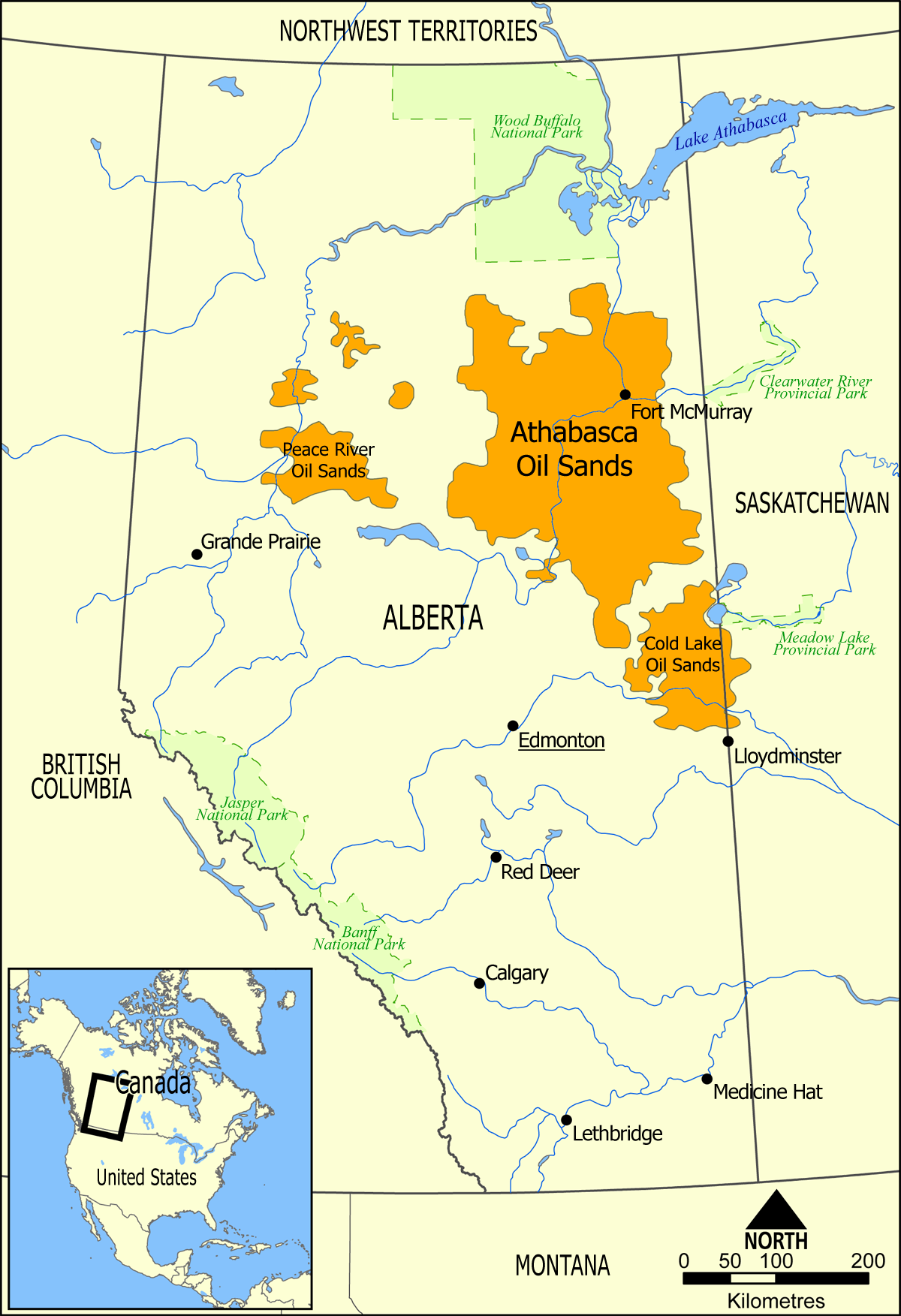 These oil sands contain approximately 1.7 trillion barrels of bitumen in-place. This is comparable to the world's total reserves of conventional petroleum. These oil sands are more difficult and more expensive to exploit than more conventional sources of crude. However, the world's demand for oil will almost certainly increase going forward with emerging markets driving much of this increase. As demand for oil increases, there will be increasing demand for the development of unconventional oil resources to meet this need. As the Athabasca oil sands are one of the largest deposits of unconventional crude oil anywhere in the world, the area will be a center of development going forward. Clearly, then, there is an opportunity for investors to profit off of this growth.
In this two-part article, I will take a look at four companies that are well-positioned to profit off of this impending growth in Canada's oil sands.
Suncor Energy (NYSE:SU)
Suncor Energy is a Canadian integrated energy company that specializes in the production of synthetic crude from oil sands. Suncor is one of the pioneers in the development of the Athabasca region and currently maintains the largest presence of any oil and gas company in the region. The company is headquartered in Calgary, Alberta.
Suncor has been steadily increasing their production over the past few years, in stark contrast to many of the other major oil companies. The company's income and cash flow remained steady straight through the U.S. subprime crisis and resulting recession and then both figures increased significantly in 2010. The company's return on capital employed has not fared as well though, showing consistent year-over-year declines through 2009 but it did recover somewhat in 2010.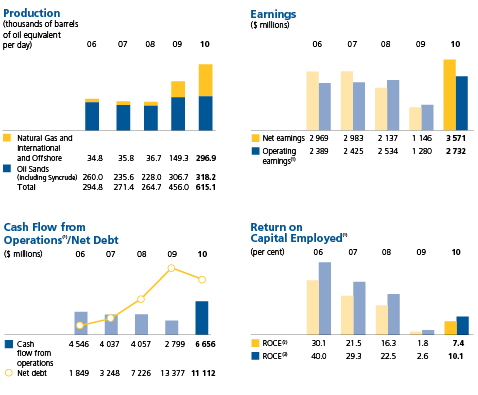 Source: Suncor Energy
Although Suncor Energy's primary operations are located in the Canadian oil sands, they have some other operations throughout the world. Suncor operates a refinery and terminals in Colorado, pipelines that stretch from Wyoming to Denver, and retail outlets in Colorado that bear the Phillips 66 brand. Suncor also has offshore operations in Eastern Canada and the North Sea. The company has onshore conventional oil production in Libya, Syria, and Trinidad and Tobago. Despite all of this, the Athabasca oil sands are by far their largest production base and makes up the majority of their reserve base.
Suncor Energy could be undervalued at present prices. Analysts expect the company to earn $3.08 - $3.62 this year and $2.58 - $4.60 next year. This gives the stock a forward P/E ratio of 8.52. Suncor pays a dividend of CAD $0.44 annually. At the current exchange rate, this converts to a dividend of $0.43 for U.S.-based investors, giving the stock a 1.5% yield.
Statoil ASA (NYSE:STO)
Statoil is a Norwegian vertically-integrated oil and gas company that has been making a strong push into Canada's oil sands and other unconventional oil plays. Statoil is the largest company in the Nordic region and the 13th largest oil and gas company in the world. The company is headquartered in Stavanger, Norway.
Statoil's production base has historically been the North Sea and the Norwegian Continental Shelf, but production from this area is believed to have peaked and Statoil has been expanding its presence in other areas to counteract this. One of these areas is the Canadian oil sands. Statoil owns a 60% stake in the Kai Kos Dehseh oil sands project. The company's leases for this project are located approximately 120 km south of Fort McMurray in the Athabasca region. Statoil acquired these leases through the 2007 purchase of the North American Oil Sands Corporation.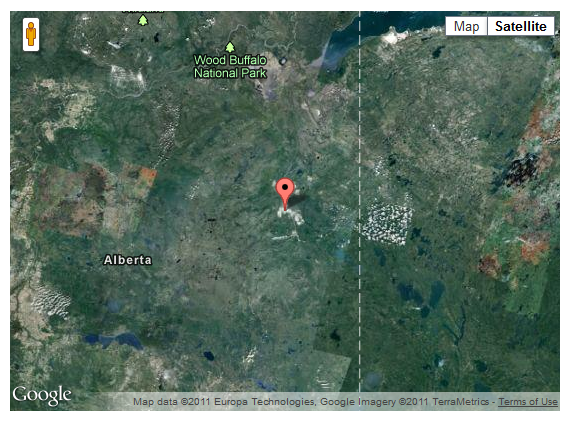 Source: EPC Engineer
On January 27 of this year, Statoil announced that its Leismer Demonstration Project delivered its first oil production following the initiation of steam injection in September of 2010. The company expects to be producing 18,800 barrels per day from Leismer by the end of next year. The company expects further projects in the Kai Kos Dehseh to increase production even more.
Statoil's total equity production was 1,764 mboe per day in the most recent quarter. This was an increase from the company's total equity production of 1,552 mboe in the prior year quarter. The company has the goal of reaching 2,500 mboe by 2020. Their investments in the Athabasca region will be contributing to this growth.
Statoil could also be undervalued at the current stock price. Analysts expect the company to earn $2.59 - $2.78 this year and $2.47 - $3.62 in 2012. This gives the stock a forward P/E of 9.62. The stock has a PEG ratio of 2.41. Statoil pays an annual dividend of NOK 6.25 ($1.05). This gives the stock a 4.09% yield at current prices.
In Part II of this article, I will take a look at two former Canadian Royalty Trusts that have since converted into corporations that could profit off of growth in Canada's oil sand region.
Disclosure: I am long STO.