As shown in my article about $5,000 gold, I am bullish on gold. But below are two companies that are mis-priced even at gold's current price.
Richmont Mines (NYSEMKT:RIC) - $10.86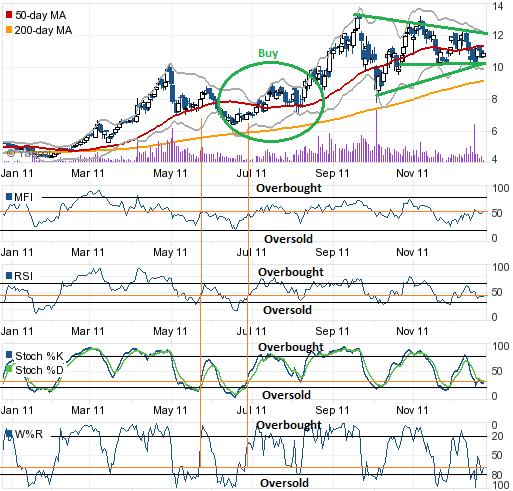 The $347.53 million mining company reported estimates of 55,112 ounces of gold resources in its Monique open-pit mine. At gold's current price of about $1,600 an ounce, that is about $88.18 million. Further, its Wasamac gold property 15 kilometers west of Rouyn-Noranda, Quebec, had measured resources of 177,485 ounces of gold, which is about $283.98 million using gold's current price of about $1,600 an ounce. Measured and indicated resources (estimated with a high degree of confidence) are 556,385 ounces. Doing the same gold calculation gives about $890.22 million. Inferred resources (estimated but not with a high degree of confidence) are 2,130,532 ounces, which gives $3.4 billion.
The company's 2010 liabilities were about $20.1 million, up from $16.5 million in 2009. Adding the measured dollar amount at Wasamac ($283.98 million) and the $88.18 million from the Monique mine gives about $372.15 million. Subtracting assumed liabilities of $30 million (my random guess based on past liabilities) gives about $342.15 million, which is about equal to the market cap. Taking the measured and indicated dollar amount at Wasamac ($890.22 million) and adding to $88.18 million gives $878.39 million. Thus, I think the company is worth much more than the market is giving it.
Eldorado Gold (NYSE:EGO) - $14.32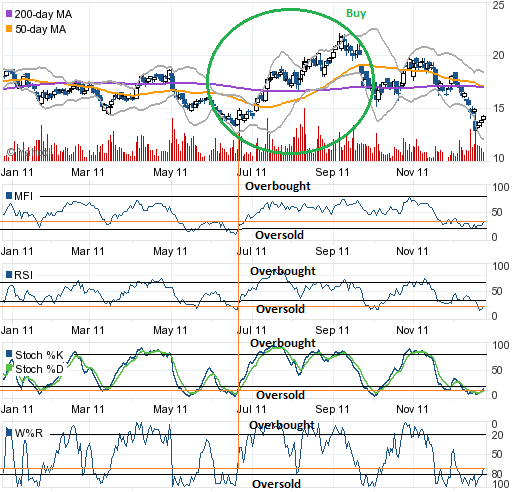 The $7.89 billion gold miner announced it will acquire European Goldfields (OTCQB:EGFDF) for roughly $2.4 billion. This gives the company an estimated combined market cap of $11 billion. Enough said.
Disclosure: I have no positions in any stocks mentioned, and no plans to initiate any positions within the next 72 hours.