This is the sixth piece in our Positioning for 2012 series. Readers can find the entire Positioning For 2012 series here.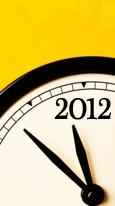 Edward Maran and Connor Browne are the co-managers of the Thornburg Value Fund, a value-focused fund with $3.3 billion in assets, whose strategy, holdings and performance can be found here.
Seeking Alpha's Leland Montgomery recently spoke with Ed and Connor to find out their view on the markets in 2012 and where they see the most potential.
Portfolio Construction
Seeking Alpha (SA): How would you generally describe your investing style/philosophy?
Maran/Browne (M/B): Bottom up, fundamental with a comprehensive approach to value meaning that we are willing to pay higher valuation multiples for companies that have favorable growth prospects, earnings stability, good management, etc. Our benchmark is the S&P 500.
SA: Within equities, are there any particular sectors or themes you are currently overweight or underweight? If so, why?
M/B: We are at zero weight for utilities and consumer staples. Stocks in these sectors seem overvalued relative to their growth prospects and risk. We are overweight certain financial stocks where the market seems to be pricing in permanently low interest rates. By assuming interest rates will stay low indefinitely, investors are undervaluing the deposit franchises at money center banks like JPMorgan Chase (NYSE:JPM) and Bank of America (NYSE:BAC) and overestimating the risk to the business models of the life insurance companies like MetLife (NYSE:MET).
SA: 2010-11 saw a notable rush for the exits from equities and equity vehicles. Is this a cyclical or secular shift? What would it take to bring them back?
M/B: During 2010-2011, investors have been seeking to reduce risk and equities are perceived to be risky. This perception has been created by the volatility and lack of appreciation of share prices since 2000. We think that this is part of a long cycle that has been going on for the better part of a decade. Investors will probably return to equities when volatility declines and share prices surpass the highs reached around 2000.
In the near term, we expect volatility to decline when the European sovereign debt crisis is resolved, which should occur within the next year or two. Investors may be skeptical that volatility will ever decline. While understandable, that fear is not justified by history. Over the past century we have had world wars, depression, regional wars, oil embargoes, nuclear threats (Cuban missile crisis), out of control inflation, interest rates near 20%, and more. Yet, market volatility has always returned to normal within a relatively short time frame after hitting levels similar to what we have recently experienced.
A hopeful fact is that the value proposition of equities relative to fixed income is the best that it has been in decades, so when confidence returns the money should flow to stocks. The 6.5% real earnings yield of the S&P 500 today looks very attractive relative to real 10 year government yields, which are slightly negative, or real Baa corporate bond yields, which are just over 3%. After a decade of weak returns for equities, individual investor expectations have soured on the future prospects of this investment class. But keep in mind, in the moment when there is the least enthusiasm for equities – and we think we're close today – we believe there is potential that subsequent returns will be high.
SA: Do you believe gold is a genuine hedge in uncertain markets? If so, how much exposure to it or other precious metals do you have? If not, where are you turning for potential downside diversification?
M/B: Gold probably holds its value in real terms if you have a long time horizon, so its long-term nominal return should approximate that of long-term inflation. And, if you believe that demand for gold is likely to exceed supply in the short-term, then it may work as a speculative investment. Even so, gold may not be the best hedge. Oil stocks may provide a better hedge against inflation. The majority of recessions in the past twenty years have been preceded by oil price shocks, so oil stocks tend to deliver strong performance at opportune times. Oil stocks also tend to appreciate when inflation rises. Well-managed oil companies pay dividends and grow reserves and production, so they are extremely advantaged relative to investment in any commodity, including gold. We like Exxon Mobile (NYSE:XOM) and Apache (NYSE:APA). We also own Sandridge Energy (NYSE:SD), an earlier stage E&P run by Tom Ward. Sandridge has vast drilling rights across a number of horizontal oil plays.
Global Markets
SA: Global Macro considerations dominated the headlines in 2011. Do you see 2012 unfolding differently? If so, how?
M/B: When macro events move share prices by huge amounts, the changes in the company specific fundamentals appear less significant. It is hard to see how 2012 could be much different than 2011 in this respect. Yet this environment can be favorable for bottom up fundamental investors with a sufficiently long time horizon. The focus on headlines and macro events causes some securities to become dramatically mispriced. While cheap stocks may get cheaper if headlines move them that way, inevitably this period will end and stocks that are mispriced will return back toward their fair value.
SA: Eurozone contagion: Will it continue to drive the market's direction, and how are you protecting client assets from potential fallout there?
M/B: An interesting aspect of recent market movements is that the Eurozone deterioration has caused ALL types of risk to be discounted severely. Small cap stocks, companies with financial leverage, and companies that are cyclical are all cheap. By avoiding stocks of companies that have significant exposure to Europe while investing in stocks that have been discounted because of attributes that are not really related to Europe, we believe investors can actually profit from the current situation. Three stocks that we believe fall into that category are as varied as Community Health (NYSE:CYH), Staples (NASDAQ:SPLS), and Thermo Fisher Scientific Systems (NYSE:TMO). We believe the valuation multiple contraction of these companies is unwarranted given their actual exposure to Europe. Community Health is a leading regional hospital operator with a strong long-term track record of double-digit EBITDA growth, trading for just 5x forward earnings. Staples, the nation's leading office superstore chain, also has a history of strong and consistent execution. Thermo Fisher is a leader in the manufacture and distribution of tools used in biotech research, an industry that we believe should grow faster than the overall economy for many years to come.
U.S. Market
SA: We are coming up on an election year. Will this be good or bad for markets? Are you positioning for different potential outcomes?
M/B: The market does not seem to be pricing in major change so far. If a more market friendly administration wins the White House, the impact on markets could be significant, but we are not actively positioning for a given outcome. Since the two potential outcomes are improvement or no change, we think the election at this stage should be considered to be a reason to be positive on the markets for 2012.
SA: Inflation or deflation? Growth or recession? Which way is the U.S. economy headed and how will you be positioning clients?
M/B: Current economic weakness is causing inflation to be unsustainably low. Numerous countries have proven that economic weakness will not prevent inflation in the face of large budget deficits that are financed by expanding the money supply. We strongly believe that that the risk of deflation is low and that investors should protect themselves against rising inflation.
The willingness of institutions and individuals to hold cash and fixed-income instruments has been extraordinary. Part of this willingness has been caused by the government pushing banks to improve capital ratios. The heightened level of fear and the reality of low trailing inflation numbers have cause individuals to feel comfortable with cash. At some point, however, banks will be adequately reserved and will not want to hold more cash. The behavior of individual investors is more complex. As long as they believe inflation is near zero, they may be content to defer purchases and hold cash. Once inflation takes hold, however, individuals will stop deferring purchases and will also seek investments that they perceive provide inflation protection. Given the magnitude and crowded nature of the cash / fixed income trade, the resulting market price moves when the trade turns could be shocking. The discount that has been priced into equities vs. fixed income, and risk equities vs. non-risk equities could reverse dramatically. We believe investors should be overweight equities in general and, in particular, should be overweight companies that benefit from rising commodity prices. Two companies that we like for inflation protection are U.S. Steel (NYSE:X) and Sandridge Energy (SD). U.S. Steel's competitive position has improved since the last cycle as pricing in the US is set by imports from Brazil and China where currencies have appreciated and wages have grown much faster than in the US.
SA: Housing market in U.S. - still an issue or not so much anymore? Will prices continue to fall? Do you have exposure to either REITs or residential real estate?
M/B: We would expect housing prices to be impacted more by the economy than vice versa. Home prices that are not distressed sales have exhibited stability recently. If bank-owned real estate becomes a larger portion of real estate sales, then reported home prices may decline even though non-distressed home prices are stable. We are not optimistic that residential construction will recover anytime soon. At the same time, we do not believe that a recovery in housing is necessary for the economy to recover. We do have a small exposure to housing in our portfolio through our investment in Pulte Homes (NYSE:PHM). Investors looking at residential real estate should focus on the prospects for the specific company or security that they are investing in. Pulte, for example, looks particularly compelling based on the benefits from their acquisition of Centex and a large deferred tax asset.
Disclosure: The Thornburg Value Fund currently holds positions in JPM, BAC, MET, XOM, APA, SD, CYH, SPLS, TMO, X and PHM.
Disclaimer: Before considering investing in the Thornburg Value Fund (TVAFX), please read the prospectus carefully. It can be downloaded on the Fund's web site. Past performance is not a guarantee of future returns.