Below is our customary collection of CDS prices, bond yields, euro basis swaps and several other charts. Both charts and price scales are color coded (readers should keep the different scales in mind when assessing 4-in-1 charts). Prices are as of Tuesday's close, except for bond yields, which reflect today's close in Europe. Spain's and Italy's yields have come down a tad today.
There have also been some incremental improvements in most CDS spreads over recent days, but euro basis swaps continue to look ugly – the scramble for dollars evidently remains on.
In the context of yesterday's post on Japan, note that CDS on Japan remain quite high at over 140 basis points. Slowly but surely, the markets are getting nervous about Japan's debtberg.
(Click charts to enlarge)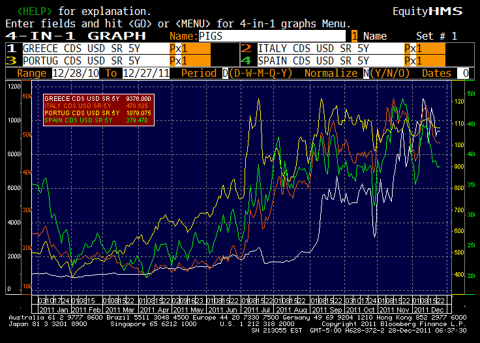 5-year CDS on Portugal, Italy, Greece and Spain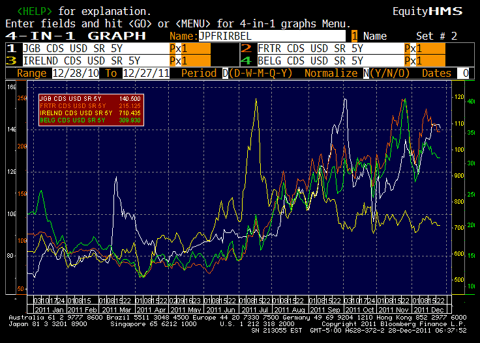 5-year CDS on France, Belgium, Ireland and Japan – CDS on Japan remain elevated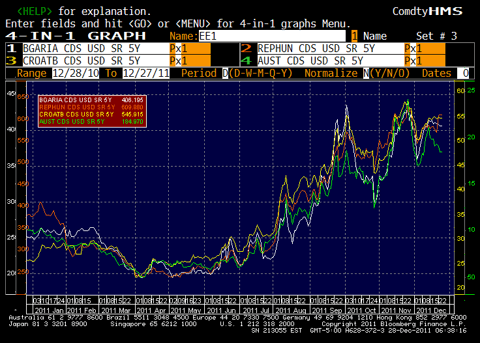 5-year CDS on Bulgaria, Croatia, Hungary and Austria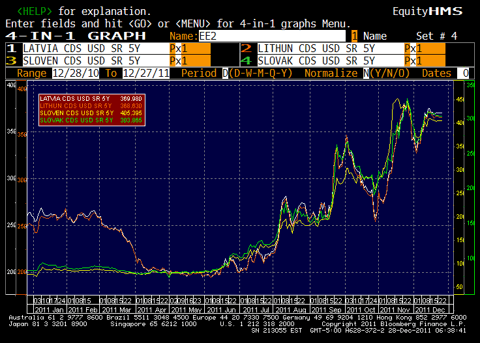 5-year CDS on Latvia, Lithuania, Slovenia and Slovakia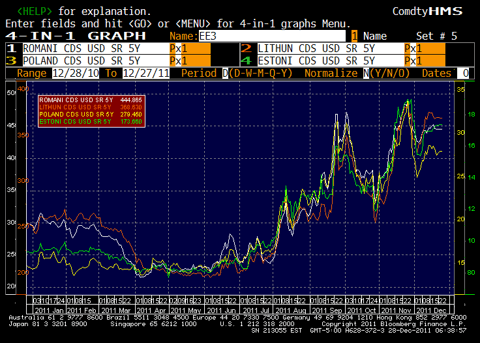 5-year CDS on Romania, Poland, Lithuania and Estonia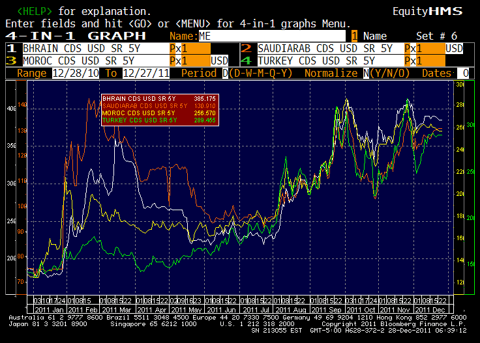 5-year CDS on Bahrain, Saudi Arabia, Morocco and Turkey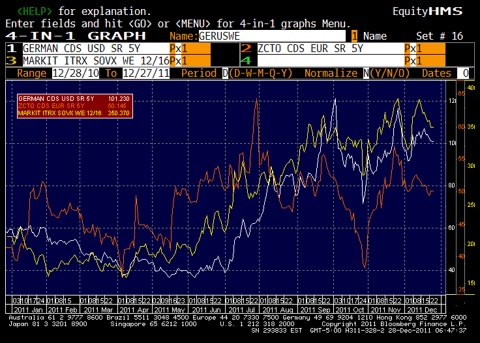 5-year CDS on Germany, the US and the Markit SovX Index of CDS on 19 Western European sovereigns. SovX remains elevated as well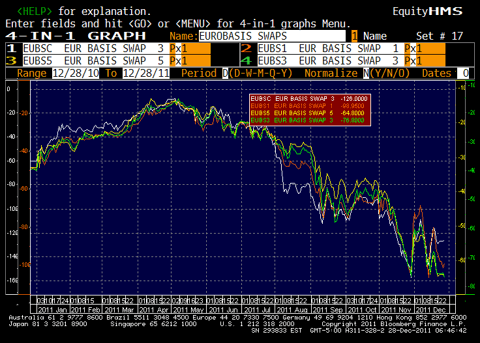 Three-month, one-year, three-year and five-year euro basis swaps – with the exception of the three konth swap, they all remain mired close to recent lows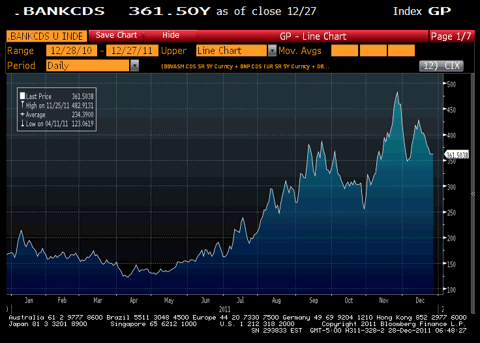 Our proprietary unweighted index of 5 year CDS on eight major European banks (BBVA, Banca Monte dei Paschi di Siena, Societe Generale, BNP Paribas, Deutsche Bank, UBS, Intesa Sanpaolo and Unicredito) – going sideways following the recent dip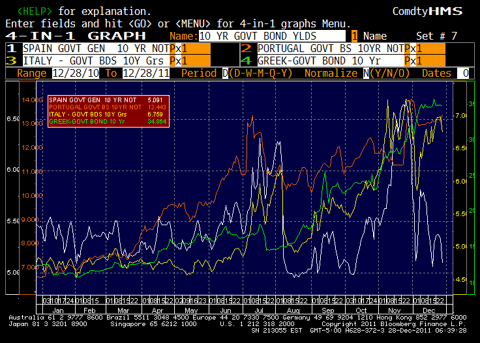 10-year government bond yields of Italy, Greece, Portugal and Spain – Italian and Spanish yields have declined again in recent days, especially today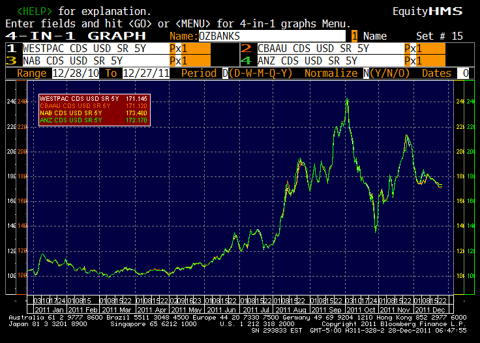 5-year CDS on the debt of Australia's 'Big Four' banks – not much action lately
Charts by: Bloomberg