By Paul Quintaro
Apparently, consumers just aren't buying tools like they used to.
Or at least, they aren't buying them from Sears (NYSE: SHLD).
On Tuesday, Sears Holdings announced that it would be closing as many as 120 stores. The company has 2,177 Sears and Kmart stores in the United States.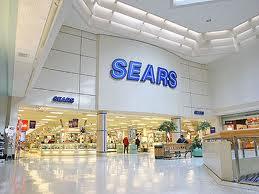 The company specifically used the language "up to" to indicate the fact that it would continue to give marginally performing stores some time to avoid a shut down. Still, with the holiday shopping season basically over, it may be unlikely that these stores will be able to turn it around.
Although the company is widely known for its Craftsman tool brand, Sears Holdings actually cited a weakness in consumer electronics and big-ticket items as the primary reason for its sales weakness.
Sears also said layaway sales were particularly sluggish.
The stock got hammered on Tuesday, falling as much as 27%.
Long-term shareholders in Sears may be getting particularly upset with the stock at this point. Despite the broader bullish trend in the market, Sears has been trending lower for years.
Over the course of the previous two years, Sears has lost over half of its value—as the stock has fallen from about $83 on December 31, 2009 to its current value near $33 a share.
Retail analyst Brian Sozzi—who has been bearish on Sears for quite some time—reiterated his negative comments on Tuesday, drawing a similarity between Sears decision to close stores and similar announcements made by now defunct retailers like Circuit City.
Sozzi also predicted Tuesday's announcement would just be the first in a future wave of store closings, as the company had relatively zero brand image in a retail sector dominated by namesake.
Still, are investors overreacting?
While there is no doubt that the company has seen a slew of negative activity in recent months, after taking a huge hit on Tuesday, perhaps the stock offers a value play for investors looking to take a chance.
Clearly Tuesday's announcement represents a noted shift in policy, and while bears may remark that the move is too little, too late, the management may be able to use the savings from store closings to boost the quality of its profitable locations.
Certainly, the majority of the Tuesday commentary on Sears seemed to be of a bearish nature. While it is hard to argue with a 27% move, Sears may represent a contrarian play in 2012.
At any rate, what does the announcement say for other retailers? The business left over from these closed stores could be absorbed by competitors like Wal-Mart (NYSE: WMT) while the demand for Sears electronic offerings could go online to companies like Amazon (NASDAQ: AMZN). Or, are these store closings indicative of weakness across all retailers?
Investors of Sears may have been horrified by the news and market reaction on Tuesday. Is it time to cut losses and bail, or wait for a turnaround?