I bought shares of Dr. Reddy's Laboratories (NYSE:RDY) a couple of years ago. This Indian pharmaceuticals company mainly produces generic drugs, plus a few proprietary medications, and serves a global market.
Here's a chart showing the company's revenues by segment and by geography.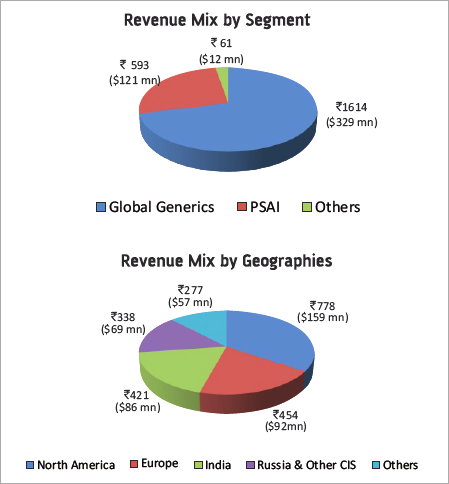 A look at the financials from the company's latest annual report shows revenues and margins generally growing.
Click to enlarge


Click to enlarge
(Note that figures are in Indian Rupee.)
Yet, the stock has been something of disappointment this year. You can see on this chart that the company has underperformed the SPY ETF over the past year and has only eked out a slight gain vs. SPY over the past two years.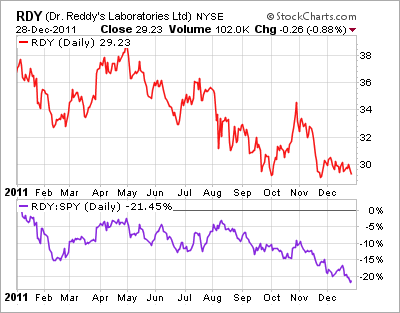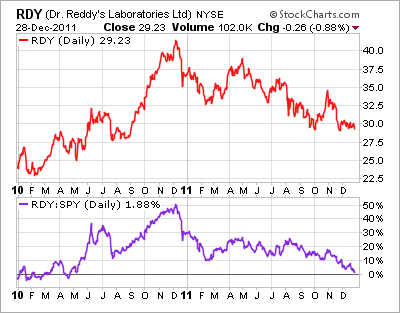 One reason is the impact of currency. The Indian Rupee has weakened significantly this year. To see the impact, you can take a look at the stock as it has traded in India against how it traded in the U.S.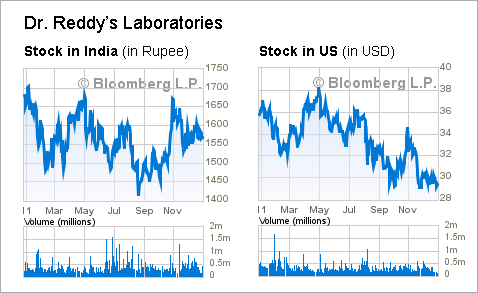 Note that the stock is down about 6% in India, but down 21% in the U.S. Given that the Rupee is down against the U.S. dollar by about 19% this year, this isn't surprising.
Benchmarking RDY: Reviewing Opportunity Cost
How do I evaluate my investment in RDY? When you benchmark a stock, what you're really doing is comparing opportunity cost. What else could you have done with the money? I could have been in the SPY ETF and done better this year. I could have been in U.S. Treasuries and done a lot better.
But what if I compare my RDY position to other Indian stocks? For example, here's how an investment in Dr. Reddy's did against two Indian ETFs, the WisdomTree India Earnings Fund (NYSEARCA:EPI) and the PowerShares India Portfolio (NYSEARCA:PIN).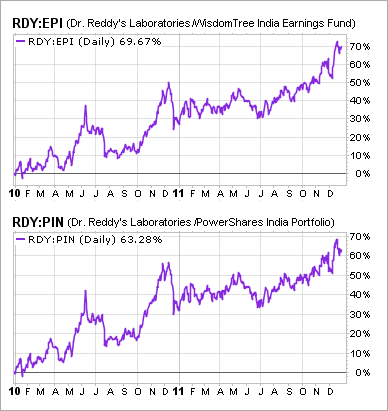 So actually I'm kind of pleased. Even though my shares are only a bit above breakeven, I'm glad I was in RDY instead of one of these two ETFs. If RDY "cost" me the "opportunity" to be in one of these ETFs, it was well worth that cost.
Besides, although some market pundits say to avoid emerging markets, I think healthcare stocks will outperform other more industrial emerging market sectors. That's why I'm still bullish on Dr. Reddy's.
Disclosure: I am long RDY.