This is the 11th piece in our Positioning for 2012 series. Readers can find the entire Positioning For 2012 series here.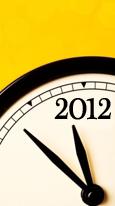 Eugene Profit founded Profit Investments in 1996, and has overall management responsibility for the firm and client portfolios. Profit Investments manages $2 billion, including large and small cap institutional accounts and mutual funds (tickers PVALX, PROFX). Eugene's unique investment management philosophy can roughly be described as 'valuation sensitive growth investing.'
Eugene graduated from Yale with a degree in Economics, where he was also an All American football player. Following his graduation, Eugene played in the NFL for 5 seasons (3 with the New England Patriots and 2 with the Washington Redskins) before a hamstring injury forced him to retire in 1991. In 2009, Eugene was cited by PSN as Top Gun Manager of the Decade for his Profit Large Cap Equity portfolio's risk-adjusted performance returns over a 10-year period.

Seeking Alpha's Jonathan Liss recently spoke with Eugene to find out how he planned to position clients in 2012 in light of his understanding of how a range of macro-economic and geopolitical trends were likely to unfold in the coming year.
Seeking Alpha (SA): How would you generally describe your investing style/philosophy?
Eugene Profit (EP): We use a bottom up fundamental investing style. Stock selection is based upon attractive valuation-sensitive growth characteristics.
SA: How much portfolio turnover can your clients expect in a turbulent year like 2011? Do you generally become more active in markets like the one we are currently experiencing, or is your method of valuation sensitive growth stock picking more or less immune to extreme market fluctuations?
EP: Our portfolio turnover is generally below 50% and this year was consistent with this historical norm. We utilize extremely volatile markets to search for mispriced securities in high quality franchises that are facing some temporary business issue. We seek to buy these stocks at discounts to their intrinsic values and have catalysts that will close the gap between the current market price and our calculated business value. But we don't try to time the market – we always keep a long-term view in mind and may wait for months for an attractive entry point.
SA: Name one holding that exceeded your expectations in 2011, and one you had high hopes for that didn't pan out. Do you see any particular investment surprising investors over the next year?
EP: El Paso (EP) exceeded our expectations this year as the stock is up some 83% year-to-date. Some of the events that helped the stock this year are EP investors reacting favorably to the company's announcement that it decided to pursue the development of its Eagle Ford shale asset without a JV partner. In addition, EP announced that they would separate the E&P segment via a tax-free spin-off. The announced break-up will drive increased investor interest in each of the two remaining entities, helping drive significant further upside. Utilization of the MLP structure (El Paso Pipeline Partners) through periodic asset dropdowns and continued positive drilling results, should serve as additional catalysts in the coming months.
Bank of America (NYSE:BAC) did not pan out and we sold the stock. We originally purchased BAC believing that the company's core, domestic focused, banking franchise was undervalued by the market and that the company would reap the benefits of a gradually improving economy. While we continue to see tremendous upside potential in BAC we do not see any meaningful catalyst to close the valuation gap as they show limited organic growth and macroeconomic risks. While BAC's credit metrics continue to improve, the company's loan portfolio growth is nonexistent. In addition, BAC's miscalculated purchase of Countrywide continues to weigh on BAC earnings as additional provision expenses are needed for mortgage reps/warranties claims.
The investment that may surprise investors in 2012 may be some of the "sleepy" technology names like Microsoft (NASDAQ:MSFT) (which is explained further in the next question).
SA: With top holdings like Apple (NASDAQ:AAPL), Microsoft and Intel (NASDAQ:INTC), you are definitely weighted towards tech at present. Why is large cap tech so appealing right now?
EP: Valuation in infrastructure tech is compelling. Investor interest has been in cloud computing and investors have given little consideration to old legacy technology companies – but these companies still provide the infrastructure on which the cloud exists. The data is not just out there in space. It resides on servers still based on Hard Disk Drives, operation software systems & semiconductors. When investors take their collective head out of the cloud, these cheap, older, large-cap tech companies will advance -- similar to IBM's rise this year after long periods of investor disinterest.
SA: Your top holding in PVALX is currently Apple. Does the end of the Steve Jobs era concern you at all, or do you feel the company will continue to outpace expectations? In your opinion, what should Apple do with all its extra cash: introduce a dividend, share buybacks, or something else?
EP: I'm a little concerned with Steve Jobs no longer being there, but I'm more concerned that it's difficult to ascertain the next incremental new buyer as most investors already own Apple. Yet, the stock is cheap on a fundamental basis, still operating at a high level, with full stores and customers clamoring for Apple products.
Near-term, Apple should continue to exceed expectations. I would prefer Apple to institute a dividend even if they begin with a special one-time payout to shareholders. We are always concerned when companies that did not grow up as rollup operations begin to shop for new business additions; things often go wrong.
SA: 2010-11 saw a notable rush for the exits from equities and equity vehicles. Is this a cyclical, or secular shift? What would it take to bring them back?
EP: Investors were too optimistic for too long, ignored Europe in the summer of 2010, which pushed the markets strongly higher in late 2010. There was genuine fear in 2011, as many investors acknowledged the risks. Improving economic conditions and a string of higher market closes will bring investors back to equities. But some investors won't return just as some investors were knocked out of the market post 2008.
SA: Will fears of Eurozone contagion continue to drive the market's direction in 2012, and how are you protecting client assets from potential fallout there? Are you avoiding U.S. stocks with significant exposure to Europe?
EP: Eurozone contagion will become a bigger issue going forward because the size of the economies that represent the group are actually larger than the US. The uncertainty around the ultimate outcome has already hindered the growth in Europe for US companies.
We expect that the contribution from Europe in 2012 will be less than what we saw in 2011. We are still investing in companies with exposure to Europe because we continue to see unique opportunities where companies are showing strong growth in Europe. We own Nike (NYSE:NKE), for example, and on their most recent earnings release, we saw very strong growth in the Eurozone economies compared to last year. Clearly, we are going to scrutinize how much risk we are taking by being exposed to the Eurozone area but that will be just one part of our entire analysis when assessing each company.
SA: Your second largest holding in PVALX is Exxon (NYSE:XOM). Is this holding a hedge against the potential for inflation/rising commodity prices? Or is there something else to this story that has you long Exxon?
EP: All Profit Investments' stock holdings are based on current valuations and potential catalysts that we believe will lead to higher stock prices. As the economy improves, energy demand should increase. This will replace the risk premium in oil if the world becomes a more harmonious place. If not, the risk premium stays in and the aggregate demand from an improving economy drives XOM higher.
SA: We are coming up on an election year. Will this be good or bad for markets? Are you positioning for different potential outcomes?
EP: Election years are generally good for the markets as the incumbent uses the power of the office to help ensure his (and at some point her) staying in office. This election year might be different as it is pretty apparent that the current majority of Congress is displaying it will do nearly anything to not cooperate with this President at any cost. We are not positioning for either outcome as right now it looks to be "too close to call" so we will stay focused on the economy and hope the political environment doesn't provide an unnecessary exogenous shock to our fragile economy.
SA: And now a few 'fun' questions since it's New Year's Eve and everyone is in the mood to let loose a bit. What lessons from your days in the NFL have you applied to your investing career?
EP: In the NFL, a player's size is irrelevant – make the play.
School and pedigree are also irrelevant – make the play.
In the investing world, market conditions are irrelevant – provide investors' alpha.
In both football and investing, the results are published so there is no hiding from the truth of the football film or quarterly investment returns.
SA: The playoffs begin in exactly one week. Are the Packers going to repeat this year, or is it someone else's turn?
EP: I'm only sure that unfortunately my local team the Redskins will not win this year's Super Bowl. The Packers are (lately) playing better defense, so their chances are good. Since the game is in Indianapolis maybe the original Colts, currently the Baltimore Ravens, might prevail in the end. You know I got my start in the NFL under Raymond Berry, an original Colt. Then again, even Tim Tebow is still somehow in it so you never know what is going to happen. Good thing I make my living the easy way by picking stocks – instead of having to guess Super Bowl winners.
Disclosure: Profit clients are long BAC, AAPL, XOM, NKE, and IBM.