This is the 12th piece in our Positioning for 2012 series. Readers can find the entire Positioning For 2012 series here.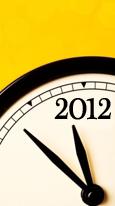 David A. Nadel is a Portfolio Manager and Director of International Research for Royce & Associates, LLC, investment adviser to The Royce Funds.
Seeking Alpha's Leland Montgomery recently spoke with David to learn more about his rather unique views on international investing and where he sees the best opportunities for 2012.
Seeking Alpha (SA): How would you generally describe your investing style/philosophy?
David Nadel (DN): We are buy-and-hold investors in global companies with market caps up to $5 billion. We invest with a 3-5 year horizon in businesses with defensible market positioning, strong balance sheets, and sustainable high returns on capital.
SA: Within equities, are there any particular sectors or themes you are currently overweight or underweight? If so, why?
DN: We are benchmark agnostic, but are functionally overweight materials, including precious metals mining and energy services companies. Meanwhile, we tend to avoid any industry that relies substantially on debt financing, including banks, utilities, telecoms, insurance companies and utilities.
Our investments in materials stocks are focused on companies which produce commodities that are in finite, and in some cases declining, supply. We think this creates a positive pricing dynamic in an investment context of essentially infinite supply of fiat currency in the developed world. As the U.S. dollar, euro and Japanese yen "race to debase" via aggressive money-printing, we expect the price of some commodities to continue to show an upward bias. Consider that the world has already passed "peak-oil" production on a per-capita basis, or consider that gold production adds merely 1.4% to supplies per year, or consider that more than 90% of the silver ever mined has functionally disappeared by being consumed or discarded.
For gold, I like Medusa Mining (OTCPK:MDSMF). Trading at just 7-8x forward earnings, Medusa is among the cheapest mid-tier gold-producers we know, and they have executed very well. The company produces gold at an all-in cash-cost of less than $200 per ounce, and the Philippines which is home to their mines is becoming a hotspot of activity among the gold majors, meaning Medusa might attract suitors. Medusa's current production profile of 100,000 ounces/year is on its way to 400,000 per year in the next few years, but the stock has recently been cut in half on commodity and gold jitters. Medusa has a very solid balance sheet, and is massively cash-generative: their profit per ounce is $1,400 at today's gold price so even at say 90,000 annual production, you're talking $125 million of cash flow for a company with an $850 million market cap. They return some of that cash to shareholders with a dividend yielding 2.5% now, and will deploy some more cash for exploration and development.
For silver, I am invested in Hochschild Mining (OTCPK:HCHDF) across a number of my funds. Hochshild has 3 of the world's top 12 silver mines, and produces about 22 million ounces of silver-equivalent per year (2/3 silver, 1/3 gold). Plus they've got a nice pipeline of mines coming on stream, including one potential blockbuster in Argentina.With its $2.2 billion market cap, Hochshild trades at just 3 and ½ times operating income, net of an investment in another mining company, and is generating so much cash that they recently increased by 50% each both their dividend and their exploration budget. We like the fundamentals of silver, including new applications in healthcare and energy, and the price inelasticity of its industrial demand; no wonder Warren Buffett controlled about 1/3 of the global silver market for 10 years! We actually just penned a seven-page thought-piece on why silver is under-owned and should do well.
SA: Name one investment that exceeded your expectations in 2011, and one you had high hopes for that didn't pan out. Do you see any particular investment surprising investors over the next year?
DN: In March, we visited Japan for a week to see companies for the second time in a year, and actually got caught at Narita Airport in the tremors of the Tohoku earthquake/tsunami as we were attempting to leave the country on that Friday afternoon. As challenged as Japan's economy is in terms of sovereign debt and its homogenous and aging population, it is also home to some pretty decent companies offering growth via exports to emerging Asia, and comparatively decent corporate governance, at least by Asian standards. Three of our best-performing stocks in 2011 have ties to the Japanese market: Nu Skin (NYSE:NUS) (35% of revs from Japan, 35% non-Japan Asia) benefited from a strong product cycle and improving margins; FamilyMart (OTC:FYRTF) (90% of operating income from Japan) continued to leverage its pricing power and expand its network of convenience stores geographically; and USS (OTC:USSJF) (100% revenues from Japan) rode a healthy used-car market in Japan while deploying some of its copious cash flow to buy back shares and hike its dividend.
Our worst-performing stocks outside of materials were largely in technology, such as Aixtron (NASDAQ:AIXG) which lost about 70% of its value over the year.In the beginning of the year, we were attracted to the valuation discount of technology equipment and "plumbing" companies versus the sky-high multiples of cloud-computing and social-networking companies. But we miscalculated the brutal cyclicality of the former group. Longer term, we like the fact that the industry is overdue for an upgrade cycle - the average corporate PC is more than six years old – that pricing is becoming more disciplined, and that about one-third of last year's M&A activity was in tech. So we are sticking with a bet that in retrospect we committed to prematurely.
We think precious metals mining companies will finally surprise investors on the upside next year. The industry has a long and somewhat sordid history of value-destruction in the form of dilutive share offerings, poor execution, environmental and labor-related dysfunction, and even outright fraud, so it's no surprise that mining companies have markedly underperformed the metals, particularly in 2011.But we're convinced that the better managed precious metals mining companies now stand on the cusp of being recognized as reliable and cash-generative business models, much as oil exploration and production companies gained mainstream attention following the spike in oil prices at the start of the Iraq War.
To us, mining companies also resemble pharmaceutical companies: they are under continual pressure (and shareholder skepticism) with regard to discovering their next "blockbuster" (i.e. mine) as the productive life runs down on their existing assets, but all the while they are producing their product with fat profit margins while returning money to shareholders in the form of dividends, like Medusa and Hochshild, above.
SA: Some describe the current era as "The Great Deleveraging". Do you agree/disagree, and does this macro consideration affect your investment planning process?
DN: Considering the facts, I think one would be hard-pressed to disagree with this statement. In fact we feel that debt has today become the great divide between the healthy "creditor" world (comprised chiefly of emerging economic champions) and the struggling "debtor" world (U.S., Europe, Japan).
We are in a global credit crisis, of which Europe is only the tip of the iceberg. For all of Europe's debt woes, don't forget its consumers are by and large not that levered. Unfortunately, the American consumer is levered to the hilt. In fact, aggregate debt in the U.S. - and I mean federal, state, local, consumer and financial debt - is a mind-boggling six times the size of our GDP. Think about that for a minute! Global credit, including the U.S., is a very disturbing three times global GDP, and U.S. debt alone is twice as bad as that average. To me, the U.S. debt is more alarming than that of much-maligned Japan: their sovereign debt exceeds twice their GDP but most of it is held internally by the Japanese themselves so they are not at the mercy of foreigners as we are, and Japan has also armed itself with the world's largest foreign currency reserves.
Historically, when countries have had debt at just two times GDP, the resulting dislocation has led to wars, typically once the usual policy of currency debasement has run out of steam. As Ernest Hemingway said, "The first panacea for a mismanaged nation is inflation of the currency; the second is war."
Personally, I do believe we're already at war, by which I mean the currency war with Europe, China, etc., but these absurd debt levels unfortunately increase the likelihood of civil unrest and traditional war as well. We do think that despite assurances to the contrary, the U.S. is actually pursuing a weak-dollar policy. When our government commits as it did last year to doubling exports within 5 years, what they really mean is they're going to trash the dollar, because how else can a mature economy like ours double exports otherwise?
SA: Do you believe gold is a genuine hedge in uncertain markets? If so, how much exposure to it or other precious metals do you have? If not, where are you turning for potential downside diversification?
DN: Gold has proven itself not only an effective hedge, but a highly effective stand-alone investment too, and not just since the global economic crisis, but for the last 10 years, and really for the last 40. Since 1970, gold has outperformed the S&P 500 and U.S. Treasuries by a factor of three, with even more dramatic outperformance as of late. While the talking heads on business TV may fixate on the latest "$80 one-day drop!" in the gold price when levered investors dump gold in a panic to meet margin calls, the metal is actually less volatile than most equity indexes and has generally exhibited an upward bias over time.
I think we are at an interesting inflection point with gold. Despite the endless speculation of a bubble in the gold price, gold is today a severely under-owned asset, very much unlike bubble-era real estate and dotcom stocks. Gold today comprises less than 1% of global financial assets versus 20%-plus during various other times of crisis in the 20th century, i.e., 1921, 1932, 1948 and 1982.
We don't use price targets for gold internally, but my estimate would be that the implied price of gold today using the Bretton Woods standard (i.e. backing the U.S. monetary base with gold) is around $10,000 per ounce, and as the circus of money-printing continues to erode faith in paper currency, we would predict there will be calls for re-linking gold in some manner to currencies.
The U.S. dollar has lost 80% of its purchasing power over the last 40 years; I struggle to grasp why it is still viewed by many as a safe haven and a store of value. Gold's appeal, by contrast, seems more readily apparent. We have a detailed white paper on gold investing for those who are interested.
Royce does not invest directly in gold bullion, but rather has invested for more than 10 years in gold-mining companies. We have a 10-14% weighting in precious-metals mining companies in most of the portfolios that I manage, chiefly linked to gold or silver.
SA: Global Macro considerations dominated the headlines in 2011. Do you see 2012 unfolding differently? If so, how?
DN: Headlines are a funny thing.What passes for investing in today's markets looks to me more like headline-driven speculation: a simplistic choice between a "risk-on" or "risk-off" day.
At some point, the European sovereign debt crisis will be essentially resolved, and the daily battery of negativity on Europe will ease. Perhaps it will dissipate through a stubborn adherence to the euro, or perhaps peripheral Europe will break ranks with the currency and default. This latter scenario, by the way, would likely be very constructive for those home-market equities—just look what stocks did in Brazil, Mexico or Russia after their sovereign debt defaults! Today's European sovereign debt crisis isn't really all that different from the Asian Crisis of 1997-98 – currency pegs, unsustainable exchange rates, over-indebtedness – and consider that in the decade after that got resolved, Indonesia gave equity investors a 1,400% return.
In our European investments, we are biased towards the classic but overlooked Germanic and UK exporters, which have successfully managed through decades of currency and political turmoil. Among our holdings are Semperit (OTC:SEIGF), which has grown revenues and operating income organically for 19 of the last 20 years, vacuum-pump maker Pfeiffer Vacuum (OTC:PFFVF), and Spirax-Sarco (OTCPK:SPXSF), the global leader in steam systems which has increased its dividend for 42 straight years.
Likewise, despite the air of hopelessness and uncertainty in North Africa and parts of the Middle East, negative headlines from this part of the world will also probably fade at some point. Bloody protests make headlines; the more mundane nation-building does not.The region's countries are slowly but surely dividing between a burgeoning group of quasi-democracies on the one hand (Iraq, Egypt, Tunisia, Libya), and a smaller group of failed states on the other (Yemen, Somalia), with only a few of the core autocratic regimes remaining (Syria, Iran, Saudi Arabia), which of course was until recently the dominant form of government in the region.
Among the factors that we think will become prominent global macro considerations in 2012 is the latent but still insidious global currency war. And accordingly, we've positioned our portfolio with those proven exporters, which are structured to manage successfully through this fast-changing landscape. Many people incorrectly assume that small-caps are not geographically diversified, and pigeonholing for example a European-headquartered company as being 100% dependent on the euro and the European consumer. But this could not be further from the truth with the European exporters we've selected: not only does their revenue base stretch way beyond Europe, but so does their manufacturing and cost base, meaning they are not overly dependent on either the European consumer or the euro.
SA: 2010-11 saw a notable rush for the exits from equities and equity vehicles. Is this a cyclical, or secular shift? What would it take to bring them back?
DN: I think it's largely cyclical. The money that has been exiting equities in a reactionary manner has piled belatedly into the perceived safety of fixed income, and we are witnessing the making of a massive bond bubble, which I believe is not going to end well for investors. Personally I think folks are taking serious career risk now by hiding their clients in fixed income. Investors who fled equities at the bottom after the global economic crisis hit in late 2008, and then fled en masse into fixed income, are likely to be carried out when the bond bubble bursts. Investors cannot afford to accept negative real rates of return forever. When you take inflation into account, much of the bonds out there are just certificates of confiscation!
Disclosure: Royce Funds are long MDSMF.PK, HCHDF.PK, NUS, FYRTF.PK and USSJF.PK.