By Paul Quintaro
With the year rapidly drawing to a close, right now may be the perfect time for traders to consider two popular strategies: the so-called "Dogs of the Dow" and the "January Effect".
The Dogs of the Dow trading strategy is relatively simple. Those following the strategy simply pick the bottom 10 stocks of the Dow that have the highest dividend yield and invest an equal amount of capital in each one.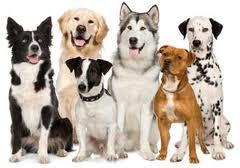 These stocks, paying dividends and having presumably lagged in the previous year, could boost investors' returns through dividend payouts and appreciation.
The strategy is simple and offers a basic approach for investors. It is relatively conservative, and has performed fairly consistently over the past few decades.
However, there are downsides. In many years, simply buying the entire Dow is a better move than just buying its dogs.
Is 2012 a special year for the Dogs of the Dow?
Readers closely following market commentary may have noticed a growing trend. When forecasting the market in 2012, many commentators have been making conservative picks—recommending large caps and dividend plays.
Given all the uncertainty in the market, this may be a strategy to consider, at least in terms of protecting wealth.
The Dogs of the Dow strategy fits within those parameters, generally speaking. However, following the herd may prove to be a way for traders to lose their capital as well.
The other popular strategy for this time of the year is the so-called January Effect. The effect posits that, when viewed historically, stocks tend to have a solid January. There are a variety of theories on why this is the case, the most popular ones having something to do with the nature of the tax code.
The effect could return in full force this year and investors looking to buy stocks may want to consider next week as a time to enter.
Still, recent years have been anything but normal of course. While a normal January could be a bullish time for stocks, some unforeseen event in the eurozone could send the market crashing next month just the same.
October, which has frequently seen market crashes, was a strong month for stocks this past year, and the market rallied for nearly the entire month.
Investors looking to plan their trading setups for next year may want to consider both of these strategies. While following them blindly may prove foolish, they could be good starting blocks in building out a plan for the early part of 2012.