This is the 13th piece in our Positioning for 2012 series. Readers can find the entire Positioning For 2012 series here.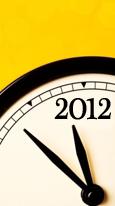 Robert A. Olstein is the Chairman, Chief Executive Officer and Chief Investment Officer of Olstein Capital Management and The Olstein Funds. He has long been recognized as one of the financial community's most astute and original research analysts and money managers, and is a leading expert on forensic accounting.
In 1971, Olstein and partner Thornton O'Glove founded The Quality of Earnings Report, a pioneering research service for institutional and professional investors that employed forensic analysis of financial statements and footnotes to alert institutional investors to deviations between a company's reported earnings and its economic reality. He has contributed to, or authored, numerous articles on corporate reporting and disclosure practices in The Wall Street Journal, Business Week, The New York Times, and Barron's, and is a past recipient of the Financial Analysts Federation (now CFA Institute) Graham & Dodd Scroll Award (1973), which he received, "in recognition of an outstanding feature article published in the Financial Analyst Journal."
Seeking Alpha's Leland Montgomery recently spoke with Robert to find out how he is positioning his fund in 2012 given his detailed understanding of corporate financial statements.
Portfolio Construction
Seeking Alpha (SA): How would you generally describe your investing style/philosophy?
Robert Olstein (RO): The Olstein value philosophy emphasizes an exhaustive forensic analysis of financial statements, footnotes, and related schedules to select relevant data for valuation purposes. Our objective is to identify early indicators of potential changes to future free cash flow not yet recognized by the investing public. We believe spending one night forensically analyzing financial statements to determine what management is doing is more important to correctly valuing a company than spending two days visiting management to assess what they are saying.
Our process emphasizes investments in undervalued equity securities of companies with discernible financial strength, unique business fundamentals, competitive edge and ability to generate consistent free cash flow. We seek to purchase companies at a 30% or greater discount to our estimate of a company's private market value.
Our fundamental analysis focuses on how a company's operations generate sustainable free cash flow; the level of ongoing investment required to maintain and/or grow free cash flow and how much of a company's free cash flow is available to investors. For us reliable company valuations also require a thorough understanding of a company's accounting practices and an assessment of a company's Quality of Earnings. Thus, we undertake an intensive forensic analysis of a company's financial statements, accompanying footnotes, shareholder reports and other required disclosures to assess the quality of its earnings. Our analysis not only seeks to determine if a company's accounting policies reflect business reality, we also adjust reported earnings to eliminate management's reporting biases and look to identify positive or negative factors that we believe may affect future free cash flow.
SA: Within equities, are there any themes that dominate your portfolio? If so, why?
RO: As value investors the principal theme (for lack of a better term) that drives us year-in and year-out is "profiting from pessimism." We find a significant number of investment opportunities in companies suffering the effects of what we believe are temporary problems. We look for companies whose stock price has fallen considerably below its private market value due to temporary problems such as: missed earnings estimates, overreaction to short-term results or overall negative market psychology. Our timing is the size of the discount and we expect the deviation between our calculation of private market value and the company's stock price to close within 24 months.
Over the past three years, the main 'theme' or factor that we've focused on has been corporate financial performance. Since the start of the Great Recession, the two most important characteristics we have looked for when considering a stock for the Fund's portfolio are an ability to generate free cash flow from operations during all economic cycles and company management teams that have had the foresight to build balance sheets that can withstand tough economic times. Balance sheet strength enables a company to stay focused on strategic priorities during economic downturns rather than adopting short-term survival strategies which are usually not in the long-term interests of shareholders.
SA: Which sectors are you overweight? Which are you underweight? Why?
RO: Our search for value often leads us to companies and sectors that have been disproportionately punished by negative market sentiment. The Olstein All Cap Value Fund is currently overweight the Consumer Discretionary, Healthcare and Industrial sectors – in companies where we are finding significant gaps between stock market prices and our determination of a company's private market value. In such Consumer Discretionary names as Macy's (NYSE:M) and Ascena Retail (NASDAQ:ASNA) or in Healthcare companies such as Stryker (NYSE:SYK) and Covidien (COV).
When we're underweight a sector it usually means we can't find value – the companies within that sector are fairly priced or don't offer the discount we require. The All Cap Value Fund is currently underweight the Energy, Consumer Staples and Telecommunications Services sectors.
SA: Name one investment that exceeded your expectations in 2011, and one you had high hopes for that didn't pan out. Do you see any particular investment surprising investors over the next year?
RO: Macy's (M) has greatly exceeded our expectations this year with the stock is up approximately 28% through December 22, 2011. The key to Macy's success over the past several years has been the company's ability to increase free cash flow during an extremely uneven economic environment and using that FCF improve the company's balance sheet.
Xerox (NYSE:XRX) hasn't performed well this year with the stock down 27% year to date due to a succession of negative events. The tsunami earlier this year created supply chain issues followed by higher costs due to appreciation in the Japanese yen and a pull back from the company's stock as recession fears swelled during the second half of the year. We continue to own Xerox since we believe the company's transformation strategy, improving fundamentals and high free cash flow yield create a compelling value play.
SA: To which index - if any - do you benchmark your performance? Has this changed recently, and if so, why?
RO: Although as value investors we're not benchmark driven, we compare our performance to both the S&P 500 and Russell 3000 indices. We are more concerned with the quarter-by-quarter performance of our portfolio companies – is our investment thesis for each company playing out as we expected – than we are with short-term performance versus a benchmark. Over the long term we expect that our shareholders will be rewarded by a strategy that focuses on understanding companies we believe are mispriced by the market. As company fundamentals improve in line with our investment thesis we expect the company's stock price to move higher.
SA: Some describe the current era as "The Great Deleveraging". Do you agree/disagree, and does this macro consideration affect your investment process?
RO: We consider macro factors only from the standpoint as to whether the future macro environment we envision would impact individual companies and their ability to generate future free cash flow and thus their valuations.
While the global economy continues to struggle with serious structural problems rooted in the debt build-up that triggered the Great Recession, we believe the investment landscape is not all gloom and doom. At this stage of the economic recovery we believe investors can find some relief and opportunities in greatly improved corporate financial performance. More than three years from the onset of the Great Recession, company balance sheets are in excellent shape with many companies flush with cash and holding little to no, or rapidly decreasing, debt loads.
Not only are cash flow yields and earnings yields considerably higher than current government bond yields it is also important to realize that the companies and business models behind these yields have growth rates attached to them. We believe the focus in 2012 will shift to how companies are deploying their record cash balances to grow through value-added capital expenditures or thoughtful M&A activity, or return excess cash to shareholders through dividends or stock buybacks.
SA: 2010-11 saw a notable rush for the exits from equities and equity vehicles. What would it take to bring them back?
RO: Everyone believes it will be greater global financial stability (particularly in Europe), along with significant improvements in employment levels, the housing market and consumer confidence that will bring investors back to equities. However, judging from past experience it will probably require not only a 20% rise in the market from current levels, but the realization that lower rates of return on fixed income investments may not meet long-term investing goals to bring investors back to equities. The investing public has a knack for getting it wrong.
U.S. Markets
SA: Which way is the U.S. economy headed and how will you be positioning clients?
RO: We are fully invested because we believe at the current time there are plenty of equities selling at substantial discounts that we believe will not only provide our shareholders with returns that will significantly exceed those of fixed income investments over the next three to five years but will also reward them for taking the risk of investing in equities.
Disclosure:
The Olstein All Cap Value Fund is long M, ASNA, SYK and COV.