This is the 15th piece in our Positioning for 2012 series. Readers can find the entire Positioning For 2012 series here.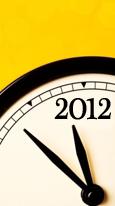 John Del Vecchio, CFA is a Portfolio Manager for Ranger Alternative Management, L.P., the portfolio manager for the AdvisorShares Active Bear ETF (NYSEARCA:HDGE). From 2003-2007, John served as an Analyst with David W. Tice & Associates / Behind the Numbers, LLC selecting short sale opportunities utilizing forensic accounting research on behalf of institutional clients and the Prudent Bear Fund and prior to that as an Analyst for the Center for Financial Research and Analysis (CFRA) performing forensic accounting analysis for short sale opportunities. For more information on the fund, its performance and holdings, click here.
Portfolio Construction
Seeking Alpha (SA): How would you generally describe your investing style/philosophy?
John Del Vecchio (JDV): We manage a short-only fund with a focus on companies with aggressive accounting and/or weak balance sheets. We overlay this with technical and tactical analysis in terms of position sizing and overall exposures. We are actively managed and not tied to an index. We do not use any leverage or derivatives.
SA: Within equities, are there any particular sectors or themes you are currently overweight or underweight? If so, why?
JDV: On the short side I like technology and consumer stocks. Within technology there are many companies that fall by the wayside as the market determines the "winners". This makes the sector ripe for short positions regardless of the market cycle. Within consumer, we not only see weak consumer spending, but building inventories, questionable acquisition activity and overall low earnings quality. Stocks such as Fossil (NASDAQ:FOSL), Deckers Outdoor (NASDAQ:DECK), Green Mountain Coffee Roasters (NASDAQ:GMCR), and Iconix Brand Group (NASDAQ:ICON) are among our favorite short positions.
SA: Name one investment that exceeded your expectations in 2011, and one you had high hopes for that didn't pan out. Do you see any particular investment surprising investors over the next year?
JDV: Juniper Networks (NYSE:JNPR) was my favorite short idea coming into the year and it played out just as we expected. On the flipside, Under Armour (NYSE:UA) has been a frustration. It's essentially flattish from where we raised concerns, and it may take longer to play out than expected. Currently, we no longer have a position.
SA: To which index or fund - if any - do you benchmark your performance? Has this changed recently, and if so, why?
JDV: We are not an inverse fund, nor are we tied to an index. I would view our performance best relative to the average stock on an equal weighted basis. The Value Line Arithmetic Index is representative of the liquidity of the U.S. market and the average stock performance because it is not market capitalization weighted. My view has been the same for 12 years with respect to this index.
SA: Some describe the current era as "The Great Deleveraging". Do you agree/disagree, and does this macro consideration affect your investment planning process?
JDV: Yes, I agree. It will continue to take years to deleverage. The after-effect of inflated asset prices – purchased with special financing that shouldn't have been available in the first place - requires many years of "catch up" to make those assets attractive again.
SA: 2010-11 saw a notable rush for the exits from equities and equity vehicles. Is this a cyclical, or secular shift? What would it take to bring them back?
JDV: In my opinion, volatility will remain high. With high frequency trading, index ETF rebalancing, hedge fund participation, and a news-driven market the constants in today's world, volatility is likely to remain extreme.
SA: Do you believe gold is a genuine hedge in uncertain markets? If so, how much exposure to it or other precious metals do you have? If not, where are you turning for potential downside diversification?
JDV: Yes, I believe it is a hedge. It's been used in society for thousands of years. Only in the U.S. do people walk into a shop to sell their old jewelry for 50% of it's worth. Gold provides stability to a portfolio and it's tangible. Gold prices were up in 2008. We do not own gold in our fund because we are a short only fund. But, I've been substantially long gold for a decade.
Global Markets
SA: Global Macro considerations dominated the headlines in 2011. Do you see 2012 unfolding differently? If so, how?
JDV: I think we'll continue to be in a news-driven market. That will lead to continued volatility in the markets both foreign and domestic.
SA: Eurozone contagion: Will it continue to drive the market's direction, and how are you protecting client assets from potential fallout there?
JDV: A few of our short positions have substantial revenue exposure to Europe. Particularly on the consumer side we see this as a negative catalyst for those stocks.
SA: How much exposure to emerging markets do you have both in terms of stocks and bonds? Are China, India or other major EMs better positioned to withstand a serious global economic downturn than the U.S.?
JDV: They are probably slightly better positioned than in the past as they have a larger class of consumers of their own. But, the U.S. consumer is still roughly one-quarter of global consumption. No one can be immune from that. I'd argue that the U.S. has never come out of the downturn.
U.S. Market
SA: We are coming up on an election year. Will this be good or bad for markets? Are you positioning for different potential outcomes?
JDV: Personally, I don't think it matters. It may drive short-term results. But, we focus on individual companies that are experiencing weakening demand and they are pulling the wool over investors' eyes through the use of accounting tricks. It doesn't really matter to us who the President is or who controls Congress.
SA: Housing market in U.S. - still an issue or not so much anymore? Will prices continue to fall? Do you have exposure to either REITs or residential real estate in client portfolios?
JDV: In my opinion, housing is in a generational downturn. The growth was artificially inflated due to special financing that allowed people to own homes that they couldn't have afforded in the first place. Now people are stuck in their homes and credit is tighter. Companies such as Pulte (NYSE:PHM) have stated that their prospects are dependent on unemployment turning and consumer confidence improving. Unemployment – including those that are discouraged workers – remains bogged down in a negative trend. Real incomes are not growing. It's hard for the consumer to be confident.
Lowe's (NYSE:LOW) has seen a dramatic increase in revenue from maintenance rather than discretionary purchases. Buying a new home is the furthest thing from most people's minds in this environment.
Disclosure: AdvisorShares Active Bear ETF is short FOSL, DECK, GMCR, ICON and PHM.