What do you say about the nation's largest employer and one of the world's largest companies? It is obvious that they have been doing plenty of things right for a very long time. That however matters little when it comes to those who are just now considering the stock. They want to know what the company will do going forward. Is this company still a good buy and what have they been doing lately?
Making A Smart Move With Smart Phones
In our ever changing world, it is very important for companies to try to keep up with these changes. Those that do will continue to be successful, and those who do not will simply lose market share. Wal-Mart (NYSE:WMT) has remained on top of its game with its recent move to acquire an app maker known as Small Society. This move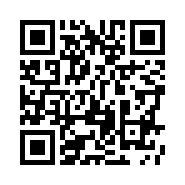 was largely done to react to customers scanning products on their smart phones for the best prices. This means that if someone walks into a Wal-Mart store, scans the product and finds a better price, then they could take this information with them to go to another store.
(The image is an example of the barcodes that smart phone users can scan)
Buying the app maker was not just about trying to cut away at shoppers departing from the store for lower prices (if they could find them). Wal-Mart is also looking to change the entire shopping experience for shoppers in store and online. In particular, Wal-Mart representatives stated that they wanted to continue to position Wal-Mart to rival Amazon (NASDAQ:AMZN) for online purchases. Experts say that their efforts have already started to cut into Amazon's market share and gain for Wal-Mart. This kind of competitiveness is what has helped Wal-Mart to remain so strong for so long.
Moving Forward And Paying A Dividend Too
Sure, just having Wal-Mart picking up some app maker is not enough to buy the stock. This was just a look into how the company is well managed and still offers great shareholder value. No one is going to walk around boasting to their friends about how they are holding WMT stock. It is not a sexy stock to talk about, but it is a money maker none the less. You can just laugh your way to the bank. Let's take a look at some of the numbers that make WMT such an appealing target.
As of January 5, 2012:
Share Price: $59.42
Expected 2013 EPS: $4.91
Forward PE: 12.1
Gross Profit: $106.56B
Dividend Yield: 2.4%
A forward PE of just 12.1 for such a strong and consistently producing company is absolutely compelling, and that is just the tip of the iceberg. The dividend yield at 2.4% is just another reason for investors to pile into the shares. It is not too often that investors are rewarded so heavily for holding such a safe and reliable stock. This is the same dividend that was lifted some 21% just last year to its current annual rate of $1.46 per share. As dividends continue to get lifted like this year in and year out, WMT just becomes that much more appealing.
There is no question that WMT is not a stock to trade in the short term. It is simply too difficult to determine if the current price is fair or if it will go higher. What is smarter to do with a blue chip stock like this is to purchase it for the long term in order to take advantage of the dividends and price appreciation as it comes. I would certainly recommend loading up on this stock right now because there is no time like the present.
Disclosure: I have no positions in any stocks mentioned, and no plans to initiate any positions within the next 72 hours.