Throughout 2011, I sparred with Sirius XM (NASDAQ:SIRI) longs on a regular basis.
While I have not always endorsed their methods of engagement, I have to give them credit for being enthusiastic, if not overly emotional at times, but, more than that, large numbers of them deserve props for knowing their company inside and out. For every know-nothing spewing insults and towing some shallow company line, dozens of others bring solid points and strong overall cases to support their bullish convictions.
If nothing else, I'm always willing to point out when I'm right and man up when I'm wrong. Quite clearly, I've been wrong about SIRI on several points.
First, I claimed the stock would see $1.50 (or was it $1.00?) before it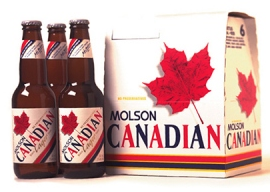 would see $2.00. I even put several bottles of the beer made with Canadian water and prairie barley on the line in a wager with fellow Seeking Alpha contributor Cameron Kaine. SIRI opened Friday's trading session at $2.055, exactly, on my screen.
Second, I argued that there was no way the company could hit the number it needed to meet 2011 subscriber guidance. Not only did Sirius XM deliver the number, it exceeded it by an impressive margin.
I should have listened to Kaine, who made a key point that I overlooked. Sirius had every chance to pull back expectations. There was no way the company would head into its next quarterly report set to report a miss. CEO Mel Karmazin would have braced the market for that by issuing guidance.
I could not have been more off the mark vis-a-vis my near-term view of Sirius XM, company and stock. I cannot make things any more clear-cut than that. That said, I am not making a long-term bullish turn, all of a sudden. I'm not even making much of a near-term turn.
We should pay attention to something Kaine wrote yesterday:
It seems today that all is well in SIRILand. At the time of this writing, the stock is up 21 cents to $2.04 and the volume has surged past 75 million after having dropped below 30 million in several sessions. Investors are rejoicing and the company continues to outperform all expectations. 2012 will undoubtedly be Sirius XM's best year as the stock should reach $3.00 with relative ease. Having said that, I will continue to expect more from management to place more of an emphasis on the stock's performance and manage it as well as it has managed the company.
I'm on board with part of that statement, but vehemently cautious with most of it.
First, the "$3.00 with relative ease" prediction. We've been here before. Heck, I've been here before. I remember thinking (and saying) pretty much the same thing as the stock powered to $2.44 over the summer, only to swoon back down toward a buck. And, now, here it is, wildly, back to $2.00 again.
To his credit, Kaine reigned things in a bit in an excellent article from Friday, Sirus XM: Squeezing The Shorts And Targeting $2.20. I agree with practically every word of that article, from a trading standpoint. But from an investing one, I think current and prospective SIRI shareholders could best serve themselves by dampening the euphoria.
As Kaine notes,
... when the stock reached the $2.20 level or even the $2.30 level last spring on its way toward its 52-week high of $2.44, it was caused by a influx of new buyers. These same buyers have been holding the stock with the hope of (one day) breaking even.

While there were many defections in the stock when it plummeted to $1.27 late last year, there are many whom are now waiting on pins and needles to get out. On that note, we should expect a rash of selling at anything above $2.10 to $2.15. The reason being that $2.20 continues to be the consensus target for those who cover the stock on a regular basis. When coupled with the fact that Sirius typically demonstrates a "sell the news" type of effect, there are many who will immediately sell the stock just before it announces that which is already known.
That's one reason why I say dampen the euphoria. You don't want to be the guy (or girl) who buys the stock at whatever the new iteration of $2.44 will be, only to be left holding the bag. Given the company's impressive subscriber beat for Q4 and 2011, I fully understand the desire to think "this time it's different," but, if nothing else, consider worst case scenarios and proceed with caution.
If I regret anything about my interactions with SIRI longs in 2011, it's that they (the interactions) were not more civil. While only a small fraction of the conversations were out of line, that's a small fraction too many. Sure, I got targeted by a handful of nut jobs, but I certainly deserve a share of the blame. Here's to starting fresh.
I think two factors put on us on poor footing.
First, when I dumped my calls and went bearish in mid-summer, many SIRI longs characterized me as a flip-flopper. As somebody with both a trading and investing mindset, I don't see it that way. Even Kaine, who has a $3.00 price target, was short SIRI for a time because, as he accurately states, it's a trader's dream. For the record, I've never been short SIRI or owned puts on the stock in my life in real-life accounts. Quite the contrary. I was long throughout 2010 and much of Q2 and Q3 2011 via the stock and long calls. If you don't flip-flop on stocks as a trader, you'll miss many opportunities and probably lose a lot of money.
I probably could have been a bit more even-handed in lending credence to the idea of regularly buying SIRI no matter what the stock price is. That's what you do, as an investor, if you believe in the long-term story of a stock. That's what I am doing with Pandora (NYSE:P) and many other holdings that would not generate nearly as much conversation among SIRI longs.
And, second, some SIRI longs accuse me of only looking only at the bear side, while ignoring the bull case. Frankly, I think legions of investors and writers do an excellent job presenting the bull case. I don't buy much of it, but it's still convincing and helps inform my bearishness.
As an investor, I welcome bear cases, especially ones that do not harp on the same old lines (see bear cases for stocks like Amazon.com (NASDAQ:AMZN) and Chipotle (NYSE:CMG)). And, despite the reaction from the most ardent SIRI longs, I bring a pretty wide-ranging bear case to the table. I won't rehash much of it in this article, as my recent history on the stock illustrates not only where I've missed the mark, but a pretty diverse set of bearish concerns.
Endpoint - Sirius XM investors should, as Kaine contends, "continue to expect more from management," but I completely disagree that Karmazin should manage to the stock price. Doing so represents a classic case of taking your eye off of the ball. Such a move could derail the progress the company has made with relation to the company. If that continues along, the stock will naturally follow.
Great companies do not manage to the stock price. They often have an almost adversarial relationship with some shareholders, but, they can always counter gripes with outstanding stock price appreciation. And they generate this upside not because they bought back shares or found some other way to manipulate their stock.
Consider Apple (NASDAQ:AAPL). Here's a company that, to this point, absolutely refuses to return capital to its shareholders, yet you would be hard-pressed to find a better stock to own over the long-term. A similar situation exists at Amazon.com where Jeff Bezos essentially sacrifices the stock by squeezing margins and maybe even reporting a loss all in the name of best positioning the company for the long-term. The executives at these companies - the best America has to offer (and with great stock performance to boot) - hardly emphasize stock performance. They execute their game-plan. As such, things like a rising stock simply fall in line.
Granted, Sirius XM has the issue of a massive number of outstanding shares to deal with. Kaine cited Barton Crockett of Lazard, who noted, "If Sirius repurchases to its capacity, we estimate that the present value of the equity could more than double above our price target." That puts the stock north of $4.00.
First of all, is it realistic to think that Sirius XM will buy back to the level necessary to pump the stock that high? Second, and more importantly, is it the best use of the company's cash to manage to the stock price and not do what Amazon does by putting that money back into the business?
I would much rather see Sirius XM take a look at the bear case and consider a few areas where it thinks it can reasonably generate new, stronger and/or more diverse revenue streams. Focus efforts on the core business model, which is working so well, and broadening the company's scope to best compete in the broad and ultra-competitive audio entertainment sector. If successful, this approach will, over time, continue to produce the type of shareholder value some patient SIRI shareholders have enjoyed through the end of 2011 and the early portion of 2012.