This is the 20th piece in our Positioning for 2012 series. Readers can find the entire Positioning For 2012 series here.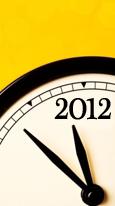 Lee Munson, CFA, CFP is the Founder and Chief Investment Officer of Portfolio, LLC., an asset management firm based in Albuquerque, NM. Munson began his career in the 1990s as a trader on Wall Street and then relocated to Albuquerque, New Mexico where he served as VP of Schwab Private Client. His first book, "Rigged Money: Beating Wall Street at its Own Game" (John Wiley & Sons), was published in December, 2011.

Seeking Alpha's Jonathan Liss recently spoke with Lee to find out how he planned to position clients in 2012 in light of his understanding of how a range of macro-economic and geopolitical trends were likely to unfold in the coming year.
Portfolio Construction
Seeking Alpha (SA): How would you generally describe your investing style/philosophy?
Lee Munson (LM): We do one thing: keep risk constant. Risk in asset classes changes over time, and you don't get paid when the risk goes up. When risk goes up, we adjust by taking off exposure. While our firm prefers low cost ETFs for the majority of our exposure, if risk is constant, it matters less how you express it.
SA: Within equities, are there any particular sectors or themes you are currently overweight or underweight? If so, why?
LM: Underweight in anything that is leveraged towards Asia. The retail sector is also not a place I would be deep into if consumer sentiment changes. Energy is the wildcard which we own and love, but you must have a longer view and ability to trade around core positions. The parts we are focusing on have traditionally been places I hate, specifically big pharma names. REITs have been good to us and smaller names without legacy financing problems will rise to the top of the list.
SA: What do you have against Asia at the moment?
LM: Asia has an unstable political structure that one can overlook only in the good times. My main issue is singular: the threat of a housing bubble in China. I don't feel I need much more than that.
We would be interested in the smaller firms in frontier economies that pay dividends, which are hard to buy and just as problematic in terms of high volatility. I was at first interested in WisdomTree Emerging Markets SmallCap Dividend ETF (NYSEARCA:DGS), but then found it had a high correlation and volatility through the roof. The dividend is good, but I want to see more pain before sticking my toe in.
SA: How are you getting your exposure to big pharma? How about REITs? Are you playing via individual names, or going the broad fund route?
LM: Big pharma is a game of stock picking. Pfizer (NYSE:PFE) is our top name now, but that can change over time. REITs are mainly through ETFs.
Vanguard REIT Index ETF (NYSEARCA:VNQ) is cheap and liquid. I don't know why you want to clutter a portfolio with all of the different REIT indexes. Remember there are only around 130 REITs out there. We are looking at health care REITs longer term, but don't have anything in our portfolios at this time. Health Care REIT, Inc. (NYSE:HCN) is of interest as I like getting rents from the steady supply of people getting old. Just make sure you keep an eye on secondary offerings and lines of credit. Capital structure is key to successful REIT investing.
SA: Which asset classes are you overweight? Which are you underweight? Why?
LM: We are overweight the MLP market. It has a risk similar to large cap stocks, higher contribution of total return from cash flow, and decent relative performance – that we believe can continue.
On the other side, emerging markets have had higher volatility and poor relative performance. We don't see the fundamental argument of why this would get better. The higher risk has knocked down our allocation to Emerging Markets , while the continued lower risk of MLPs has kept it a top asset class holding. Again, we keep risk constant.
For those that want the pick – we use JPMorgan Alerian MLP Index ETN (NYSEARCA:AMJ). Period. Credit Suisse Cushing 30 MLP Index ETN (NYSEARCA:MLPN) is a second choice for a few models, but AMJ has the liquidity.
I would avoid MLP ETFs at all costs. People are unaware that due to the structure, around 35% of capital appreciation is held back for taxes. I buy MLPs for both the cash flow and the appreciation.
SA: To which index or fund - if any - do you benchmark your performance? Has this changed recently, and if so, why?
LM: I only look at the S&P 500, the U.S. Aggregate Bond Index, and to some extent the MSCI World Equity Index. This hasn't changed.
The firm runs several risk targeted models. For instance, if we have a classic 60/40 (stock/bond) mix, we would use the S&P 500 for the 60 and the Aggregate bond index for the 40. On top of that, we use the world index to measure risk on the 60.
Why? World risk matters, but our clients live in the US. In the end – I think this is all a waste of time. A classic 60/40 has averaged around 10% volatility. My job is to keep to 10% volatility and attempt to get a positive return.
SA: 2010-11 saw a notable rush for the exits from equities and equity vehicles. Is this a cyclical, or secular shift? What would it take to bring them back?
LM: Individual investors are tired of equities, which is great because less people at the party means more punch for those who stay. We can't have everybody buying up a limited amount of future earnings, now can we? However, we need to look beyond the total ownership of equities and ask what large leveraged bets hedge funds are making now. If they are holding cash in order to write billions of credit default swaps against Euro sovereign debt – you tell me if the risk appetite is gone, or just gone nuclear?
SA: Do you believe gold is a genuine hedge in uncertain markets? If so, how much exposure to it or other precious metals do you have? If not, where are you turning for potential downside diversification?
LM: Gold is a genuine alternative hard currency. That is all. I have US dollars because I live in America. If you have gold you have to convert it into dollars to buy things. We have little to no exposure to gold, unless the client has a specific preference for it.
Global markets
SA: Global Macro considerations dominated the headlines in 2011. Do you see 2012 unfolding differently? If so, how?
LM: No, global macro is too much fun and stocks are becoming more of a mug's game over time. What, are people going to turn off the Internet and read the local news going forward? Information flow is why global macro is king, not because it sounds cool to say it at a cocktail party.
SA: Will fear of Eurozone contagion continue to drive the market's direction, and how are you protecting client assets from potential fallout there?
LM: First, we don't own European equities. Second, the fallout is not going to be from the lame 15% contribution of the Eurozone to global GDP. It will be from the destabilization of credit markets. When banks get shaken, nobody will care about GDP.

SA: International equities proved volatile for both developed and developing markets over the past 2 years. Do you see a clear winner going forward?
LM: Until I can see the correlation breakdown enough to give me more diversification, I would rather stay at home in the US.
SA: How much exposure to emerging markets do you have both in terms of stocks and bonds? Are China, India or other major EMs better positioned to withstand a serious global economic downturn than the U.S.?
LM: Zero debt exposure, and around 0-5% equity exposure in Vanguard Emerging Markets ETF (NYSEARCA:VWO). BRIC is no better off than the US. Decoupling is a euphemism for denial of our globalized economy.
Bonds/Fixed Income
SA: Where do you see Treasury yields in 12 months? Are Treasuries worth buying at current (low) yields? For clients requiring income, where have you been turning in this low yield environment?
LM: The 10-year will trade between 1.5-4%. What, did you really think I would take a shot at that one? Right now we have a huge demand for risk-free assets. That may continue for longer than 12 months. I prefer intermediate corporate bonds in the US, and having a high mix of MLPs and REITs on the equity side.
My main vehicle for corporate bonds is iShares Barclays Intermediate Credit Bond Index ETF (NYSEARCA:CIU). It is similar to iShares iBoxx $ Investment Grade Corporate Bond ETF (NYSEARCA:LQD), only with a more focused duration.

SA: Have you changed your allocation to muni bonds in client accounts? Do you view them as riskier than they have been in the past given state and local budget challenges?
LM: I don't care. The munis I have will just sit there for now. The yields are an insult on new issues. If you want them, be my guest. But, stick to things like general obligations and necessary services like roads and water. I am no longer into hunting around for high yield munis like I was in the past.
SA: What is the ideal asset allocation for someone with a long-term horizon (greater than a decade) and no need to touch their investments? Can investors continue to rely on stocks after the 'lost decade' we just experienced?
LM: I would say the type of assets are irrelevant; the (overall) risk is the only thing you should measure. Who cares if you trade, buy junk bonds, stocks, or pork bellies. If you run a portfolio of different stuff with an annual volatility of between 15-20%, you will be at the long-term average for stocks. Remember that in 2008 the volatility was up around 60%, which can wipe you out. The bottom line: pick a long-term risk and stick to that, not an asset class that can change its stripes over time.
Disclosure: Lee Munson is long the following names in either client or personal accounts (or both): AMJ, CIU, VNQ, VWO, PFE, MLPN, HCN, BND.