Even an aggressive investor from the 90's must feel out of sorts in this market. Algorithmics trading contributes to a daily and weekly whipsawing of stocks, leading one to question whether valuation and well behaved stock technicals are a thing of the past. Stocks in the market are so highly correlated now (perhaps because of rampant investing via ETF baskets rather than individual stocks) that 'stock pickers' struggle to eke out an advantage. One day you hear a well-regarded analyst like Bob Doll come out with bullish vocabulary about a 'generational low' on the stock market. Not too far hence, you hear legendary investor George Soros come out with extraordinarily bleak vocabulary about Europe being worse than the perfect storm that flattened the US in 2009. What is an investor's shelter from this volatility, something that offers more than the pitiful returns of treasuries while providing some true diversification.
Well, when in doubt, see if you can follow the big money. And the big money (including our pension money) is going to 'alternative asset managers' to the tune of one trillion dollars. These alternative asset managers include private equity companies such Blackstone (BX), Kohlberg Kravis & Roberts (KKR), and the Apollo Group (APOL) as well as more broad-based asset managers such as Blackrock (BLK) and T.Rowe Price (TROW). While we are too financially insignificant to participate in the exotic financial instruments that constitute the funding rounds at these companies, we can invest in the stocks of these companies to 'befriend the trend'. To my knowledge there is no Alternative Asset Manager ETF, so how is one to choose from this basket?
One alternative (see Figure 1 below) is to evaluate them like stocks - looking at PE ratios, income growth, dividend stability and the like. If this appeals to you, go for it, but I'm not a fan of this approach. The earnings of asset managers are too lumpy to model, in fact many of these companies are a 'call option' on the economy.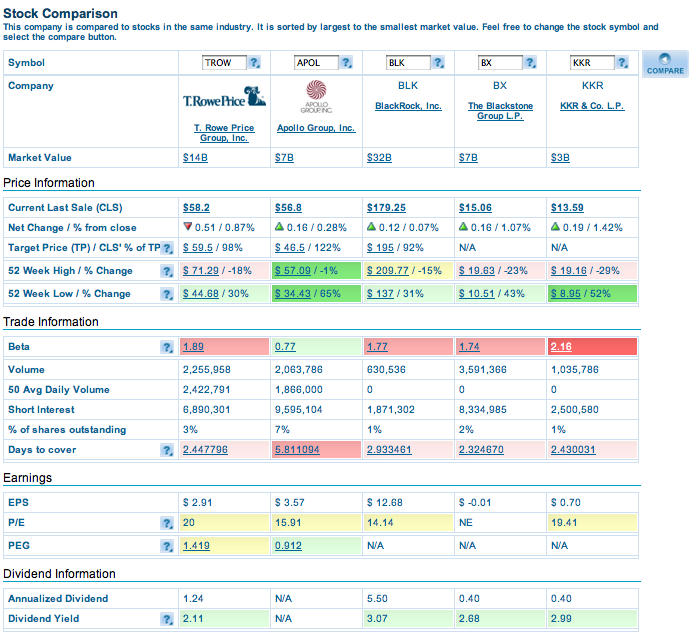 Figure 1. A conventional view of Alternative Asset Managers
Another way to look at them is based on AUM (Assets Under Management), after all the good ones should be having to turn pension funds away. I like this approach as a security blanket (i.e knowing that the stock you're buying is a desirable 'Prom Date'). And as you can see from the Private Equity ranking (conducted by Private Equity Magazine) in Figure 2 below, the three PE firms we're looking at above are ranked in the top 10 out of 300 PE firms - which is good.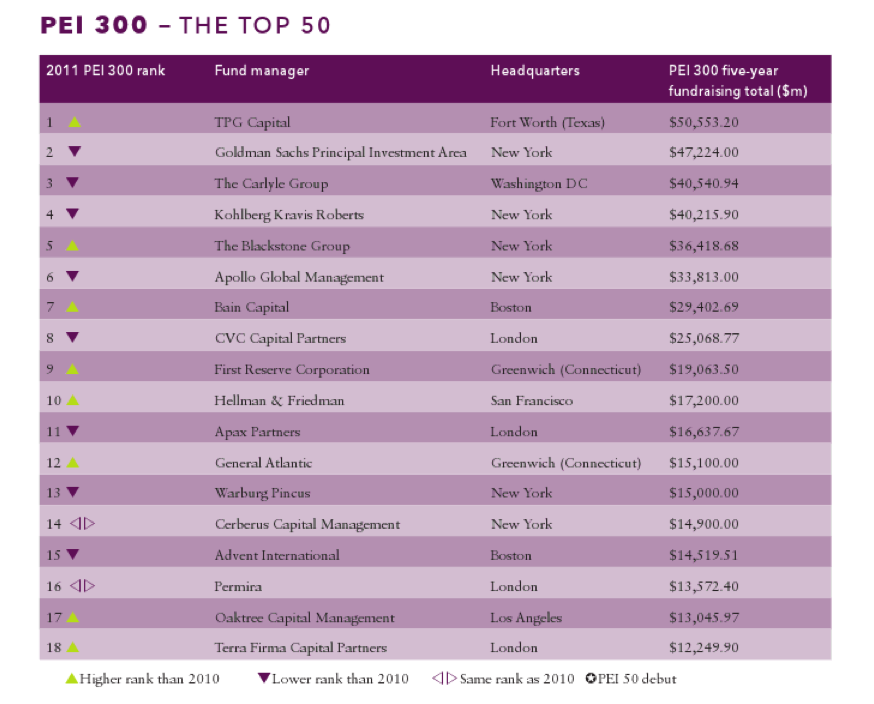 Figure 2. 2011 Ranking of Private Equity Firms (by PE Magazine)
The reasoning so far gets us beyond a dart board approach, but how about scientific valuation. The answer is murky (well at least muddy) - the answer for the somewhat slower diversified asset managers (e.g. BLK and TROW) is yes. People do put a valuation on such companies in traditional ways. For the 'higher octane' publicly traded private equity firmes (KKR, BX and APOL), you are really investing in the people's skill, not a here-and-now valuation. An IPO at the right time or a 'vulture investment' in a crisis region that turns good can so dramatically change the valuation that a carefully calculated current value would seem redundant.
My approach is to:
Invest in at least one publicly traded PE firm and one diversified asset manager
Use traditional means with some qualitative reasoning to pick your diversified asset manager. I like the two I picked for qualitative reasons, but certainly companies like Franklin Resources (BEN) and Invesco Plc (IVZ) have been around the block as well.
Use largely qualititative but informed attributes such as reputation, Assets under Management, Longevity and recent track record on large deals to make your pick on the Publicly traded PE choice. And in that respect, both KKR and BX have survived many a fight.