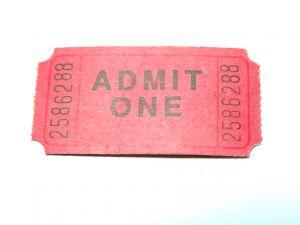 The Wall Street Journal described here the excitement surrounding Microsoft's (MSFT) next "growth" product: Windows 8! It is a highlight of this week's Consumer Electronics Show.
However, while looking at the photo of smiling CEO Balmer with Intel (INTC) CEO Otellini, I was hit with déjà vu visions of the Pennsylvania Railroad, U.S. Steel (X), General Motors (GM) and Kodak (EK). Like Microsoft, each company once controlled its industry in size, wealth and influence. Then, each came tumbling down.
Reading through the article is like reading history. Windows 8, it is expected (hoped), will help return Microsoft to its rightful leadership -- righting past missteps, regaining lost clout and thrusting the company into other firms' hot areas (e.g., tablets and smart phones). These good tidings are carrying along the retinue of all the old players, who stand beside Microsoft with fingers crossed.
Like past leaders who also wanted desperately to be #1 again, this hoopla will likely disappoint. Microsoft has had a number of limp attempts to play catch-up. Odds are, Windows 8 will be an addition to that list. This observation is noted by someone who understands...
Windows 8 "is where Microsoft is hanging its hat to stay relevant," says Phil McKinney, who until last month was a vice president and chief technology officer of Hewlett-Packard Co.'s PC group.
The bottom line
Don't get caught up in the hype. A natural reaction is for former leading companies to try to regain their mojo, strongly promoting their efforts. (See Pennsylvania Railroad example here.) Many investors are taken in by both the swansong hype and the (for now) good-looking valuation due to the stock's lagging price.
For example, today Apple (AAPL) sells at ~15 times current earnings with no dividend. However, you can buy Microsoft and Intel at ~10 times, plus each provides a nice dividend yield (2.8% and 3.3%, respectively). A unique opportunity? No, a typical value trap...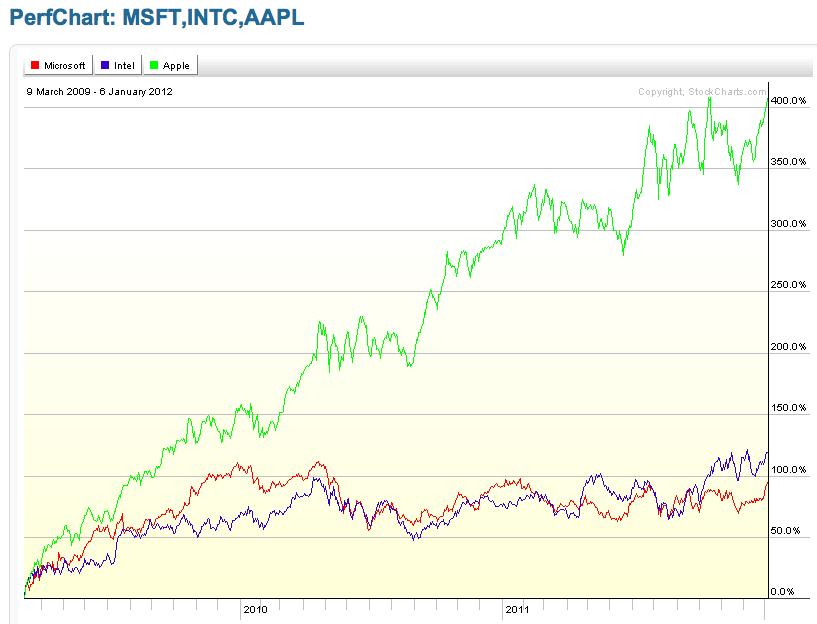 (Performance graph courtesy StockCharts.com)

How to take advantage
Although I don't short stocks, Microsoft has the characteristics of a good short: A former leading company whose stock rises on new developments that promise hopeful, but doubtful, prospects of returning to #1.
For a hedge, buying Apple and shorting Microsoft looks attractive. It's a basic strategy of buying the current leader and selling the former leader when the prices look right.
For long buyers holding Microsoft, the Consumer Electronics Show's effect offers an opportunity to sell, then using the proceeds to invest in tomorrow's promising ones.