By Paul Quintaro
On Monday, shares of Google (NASDAQ: GOOG) sold off heavily. The stock traded down almost 4%—a relatively significant amount given the company's status as a tech giant.
Traders may have hit Google after Motorola Mobility (NYSE: MMI) reported some disappointing figures on Friday. The smartphone manufacturer stated that its upcoming earnings would be put under pressure by what it described as an increasingly competitive environment for its mobile devices.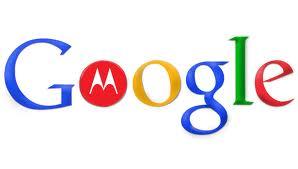 Motorola Mobility guided fourth quarter sales at $3.4 billion—significantly below the $3.88 billion anticipated by analysts. Last summer, it was announced that Google would acquire Motorola. With Motorola's disappointing sales, was that purchase a mistake? Traders appeared to be under that impression on Monday, but perhaps they were not seeing the larger picture.
When the deal was announced, Google claimed that it was purchasing Motorola specifically for mobile device patents. Unlike Apple (NASDAQ: AAPL), Google has adopted a policy similar to Microsoft (NASDAQ: MSFT). Google freely licenses out its mobile OS and allows a multitude of companies to develop phones running Android.
This is similar to Microsoft, who creates the operating system Windows, and then allows developers and hardware manufactures to have free reign. Nearly anyone can create the devices and programs that run Windows.
Apple, on the other hand, has always kept tight control over its hardware and maintains a level of supervision over its software. Apple has extended this strategy to other parts of its business like phones.
Google's Android OS has been gaining ground, as its market share has increased. As multiple different phone developers use Android, consumers can find nearly any time of phone they desire (cheaper phones, smaller phones, larger phones, phones with keyboards, etc.).
Apple has a one-size-fits-all policy with its phone, although you can purchase older models for reduced prices.
Getting back to Google's purchase of Motorola, although it will undeniably be tied to the company's revenue, this fact may not really matter to Google. Google has said explicitly that it will not favor Motorola in its dealings with phone manufactures—the company has no desire to make mobile manufacturing a key component of its business. Perhaps as evidence of this, Google put its name on Samsung's recent Nexus offering.
If traders buy into the larger strategy of having multiple phone manufactures use Google's Android, then recent price weakness could be an opportune time to get in. However, if Motorola's weakness is an indication that Google's overall mobile strategy is failing, the stock could continue to trade lower.