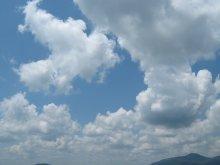 Which has more value in the cloud, open source code or an open API?
Rackspace (NYSE:RAX) is betting on open source code with its CloudStack project. Amazon (NASDAQ:AMZN) has long bet on open Application Program Interfaces (APIs) with its Amazon Web Services. Analyst Matt Asay says it's the API that matters.
Oracle (NASDAQ:ORCL) and AT&T (NYSE:T) now say it's the source code that matters.
Oracle this week placed a big bet on open source by naming Cloudera its supplier of big data software for its Oracle Cloud Appliance.
Cloudera offers a distribution based on Apache's Hadoop project, which is open source. Oracle will provide first-line support for both its hardware and Cloudera's software, which also brings it into the business of selling the biggest open source alternative to Oracle relational databases, namely NoSQL systems, as well as R, a statistical computing project.
The idea is that this combination will go into the market against EMC's (EMC) Data Computing Appliance, which also supports big databases and statistical computing. Information Week says that IBM (NYSE:IBM) and Microsoft (NASDAQ:MSFT) are also poking around that space but haven't made formal announcements yet.
Meanwhile AT&T has announced it is joining OpenStack and building clouds based on the open source system under the name AT&T Cloud Architect. It will do initial hosting in Secaucus, New Jersey, Dallas and San Diego, then expand it geographically. The company also said its billing services will support payments for apps through an API.
The AT&T announcement was a big loss for Microsoft, which has its own cloud, Azure, and partners with AT&T's U-Verse on delivery of content to its XBox 360.
Whether this turns out to be bullish or bearish for Rackspace RAX remains to be seen. It's bullish that big companies like AT&T and Dell (NASDAQ:DELL) are turning to OpenStack to build big clouds. But those clouds will also compete directly with Rackspace's own hosting services.
The big winner here has to be open source. Open source could make clouds a commodity as early as the end of this year.
Disclosure: I have no positions in any stocks mentioned, and no plans to initiate any positions within the next 72 hours.