The change of the calendar year last week also ushered in some big changes in relative strength for S&P 500 sectors. Most investors are already well aware of the big improvement in the performance of the Financial stocks relative to the S&P 500 this year. Even after this surge, though, they have a ways to go before getting back to even with the market.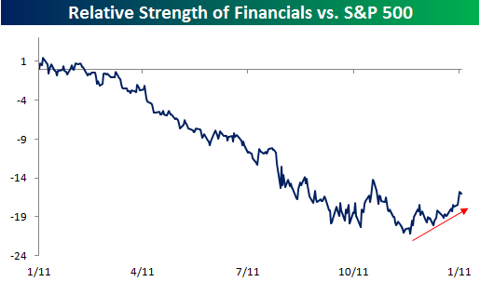 Financials aren't the only laggard of 2011 staging a turnaround so far in 2012. Materials and Industrials are two other former laggards that have seen big turnarounds this year. Both of these sectors came under pressure last year because of their heavy international exposure and slower global economic growth, but so far this year investors are looking at the greener side of the grass.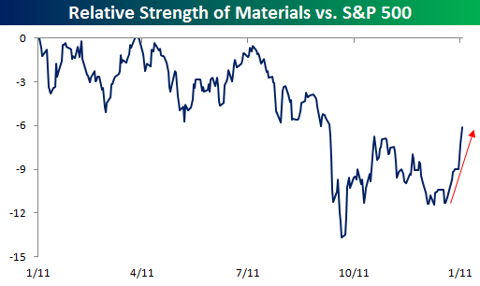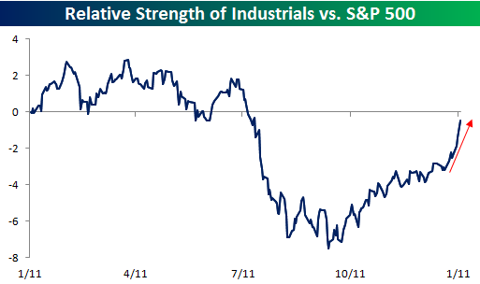 While laggards are now leading, one big leader of 2011 has been lagging in the early stages of 2012. Utilities saw such a big rally in 2011 that some were tempted to call them highfliers. So far this year, though, investors have been ringing the register on last year's gains.