Youku (NYSE:YOKU) announced a deal with Twentieth Century Fox Home Entertainment under which Youku will license 250 titles of new release and library films for Youku's on-demand service, Youku Premium. The movies will appear on Youku's website ahead of Chinese New Year on January 23, and will include popular titles such as Planet of the Apes, Ice Age, X-Men, and Alien.
Snapshot of Youku Premium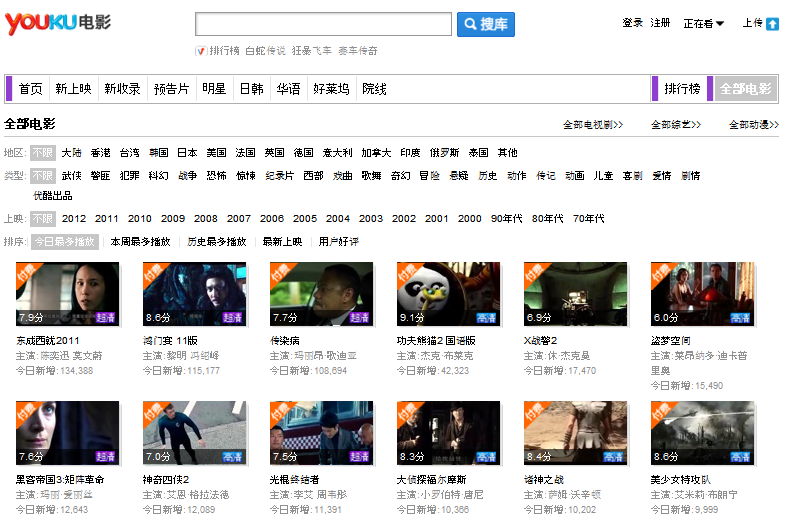 Source: Youku
Analysis
As I mentioned in my January 10 article, titled "Chinese TMT 2012 Outlook, Part II: Youku, Tudou, Ctrip," one of Youku's top priorities this year is to expand its foreign content so that Youku Premium will have a meaningful impact on its future revenue growth.
In my view, Youku Premium will likely become the leading on-demand online video platform, because of:
The RMB 5 per view price point is 50% cheaper than pirated DVDs and at least 75% cheaper than copyrighted DVDs.
The comparable viewing quality to copyrighted DVDs
The continued effort by the Chinese government to improve intellectual property right regulations. I note that on a recent trip to Beijing, many pirated DVD vendors were shut down amid the government's effort to improve IPR.
Last year, Youku formed a partnership with Warner Brothers and DreamWorks to provide 450 foreign content movies on Youku Premium. The deal with Twentieth Century Fox will not only expand Youku's content library but also increase Youku's brand recognition among foreign content providers, paving the way for future partnership with companies such as Paramount Pictures, Walt Disney (NYSE:DIS) and Sony Pictures.
Once Youku has developed a sizable foreign film library, it is likely that the company will pursue dramas and TV shows, such as Gossip Girl, Friends, Grey's Anatomy and The Big Bang Theory, that are widely popular in China.
Given Youku's large content library and over 200 million monthly unique viewers, the company could replicate the virtuous cycle of Netflix (NASDAQ:NFLX), allowing it to become the leading online movie provider in China.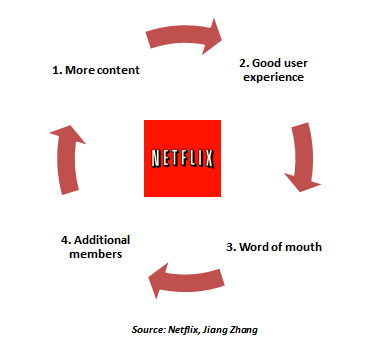 Disclosure: I have no positions in any stocks mentioned, and no plans to initiate any positions within the next 72 hours.