Interested in defensive sectors such as utilities? Here are some ideas to get you started.
We ran a screen on the utilities sector for stocks seeing the most significant net institutional purchases over the current quarter, indicating that institutional investors such as hedge fund managers and mutual fund managers believe these stocks will outperform.
‪Interactive Chart: Press Play to compare changes in analyst ratings over the last two years for the top six stocks mentioned below. Analyst ratings sourced from Zacks Investment Research.‬
‪
We also created a price-weighted index of the stocks mentioned below, and monitored the performance of the list relative to the S&P 500 index over the last month. To access a complete analysis of this list's recent performance, click here.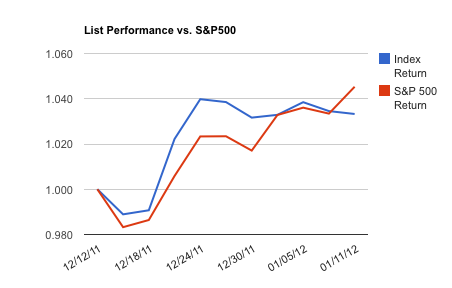 Do you think these stocks will outperform like hedge funds expect? Use this list as a starting point for your own analysis.
List sorted by net institutional shares as a percent of share float.
*Institutional data sourced from Fidelity, all other data sourced from Finviz.
Disclosure: I have no positions in any stocks mentioned, and no plans to initiate any positions within the next 72 hours.