By John Nyaradi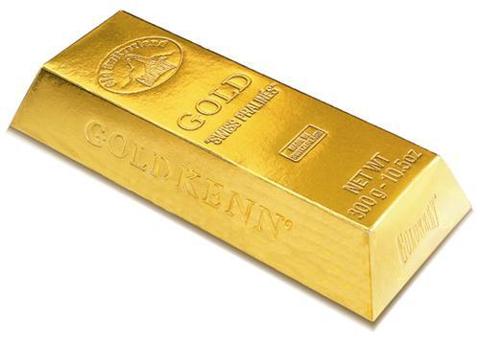 Click to enlargeAfter a long running bull market, gold ETFs have recently lost their glitter. Questions arise like why they've lost their glitter and is the bull market in gold dead?
To understand the volatile gold market, one must consider both technical and fundamental factors as gold is a a widely watched and widely traded market dominated by professionals and institutions.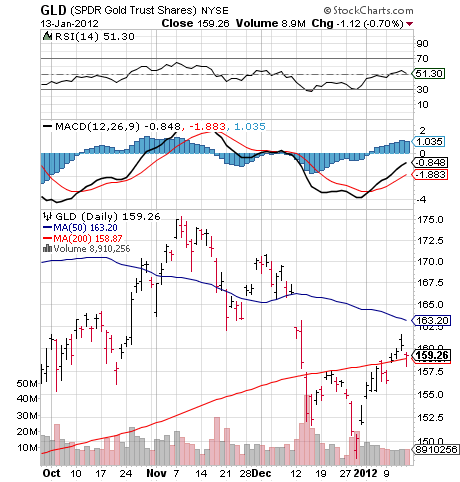 chart courtesy of www.stockcharts.com
A glance at the chart of the most widely traded gold ETF, SPDR Gold Trust Shares (NYSEARCA:GLD) one can see that the ETF has recently fallen to nearly penetrate its 200 day moving average, which is long term bearish, but is above its daily MACD which is short term bullish. Looking at a longer picture of MACD, we see that another gold ETF, iShares Gold Trust (NYSEARCA:IAU) has a bearish configuration on the weekly MACD, indicating longer term weakness. However, both gold ETFs have experienced approximately 8% gains since their recent late December lows.
What Do Gold ETF Fundamentals Say?
Looking at the fundamental picture for gold, we see upside pressures coming from central bank buying, jewelry demand and the notion that more central bank easing is in store for Europe and America which would add to gold's lustre. Downside pressures come from a slowing economy in China and a strengthening dollar (NYSEARCA:UUP) which widely seen as a safe haven in times of troubles. The U.S. Dollar (NYSEARCA:UUP) has been on a sharp uptrend since early November, up approximately 8%.
Bottom line: Gold apparently is in a short term consolidation/correction within a longer term uptrend. This correction could continue for sometime, however, the biggest driver towards higher gold prices would come from escalating tensions over Iran and the Strait of Hormuz. Gold remains the "Ultimate Safe Haven" and any problems in the Middle East could easily send gold well past $2,000/oz.
Disclaimer: Wall Street Sector Selector actively trades a wide range of exchange traded funds (ETFs) and positions can change at any time.