Although I am wary of the stock market at current levels, as I believe we are about to hit some major turbulence caused by a deteriorating European situation, I continue to like the energy sector. I believe this area will be a highly profitable one over the next five to ten years. Two stocks I like that are selling for under $10 that have significant upside in 2012 are discussed below:
Lone Pine Resources (LPR) - "Lone Pine Resources Inc. engages in the exploration, development, and production of oil and gas properties in Alberta, British Columbia, Quebec, and the Northwest Territories of Canada. As of December 31, 2010, the company had approximately 376 Bcfe of estimated proved reserves, of which approximately 71% was natural gas and approximately 55% was classified as proved developed. It also had approximately 1.1 million gross acres of land and approximately 181 gross proved undeveloped drilling locations". (Business description from Yahoo Finance)
4 reasons LPR is a bargain at under $7 a share:
The stock appears to be bottoming and has technical support at current levels (See Chart)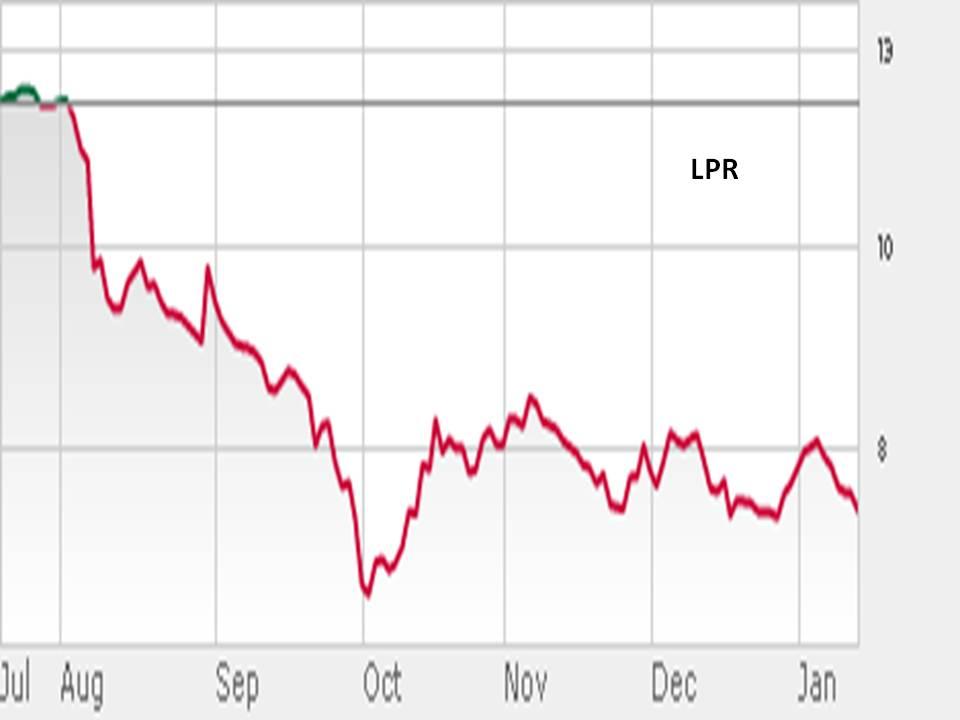 Its capital budget this year is exclusively targeted to expand its light oil production which should lead to a 50% increase in cash flow generation this fiscal year.
Several insiders purchased new shares late in 2011.
The stock is significantly under analysts' price targets. The median analyst price target on LPR is $12.50. Credit Suisse has an "outperform" rating and a $13 price target on Lone Pine Resources.
Precision Drilling Corporation (NYSE:PDS) - "Precision Drilling Corporation, through its subsidiaries, provides onshore well drilling services, completion and workover services, and ancillary services to the oil and gas industry in North America and internationally. The company operates in two segments, Contract Drilling Services, and Completion and Production Services". (Business description from Yahoo Finance)
4 reasons PDS is a buy at under $10 a share:
The company is rapidly increasing earnings. It made $.50 in FY2010 and should make $.97 in FY2011. Analysts currently have $1.38 a share pegged for FY2012.
Dahlman Rose just upgraded the shares to a "Buy" and Credit Suisse has a $16 price target and an "outperform" rating on the stock.
The company is experiencing resurgent Canadian activity. It also just signed an important contract to deploy three rigs in Saudi Arabia which bodes well for future revenue growth.
The market is under pricing the company's growth potential. It has a five year projected PEG of just .43 and sells for 7 times forward earnings.
Disclosure: I have no positions in any stocks mentioned, but may initiate a long position in (LPR), (PDS) over the next 72 hours.