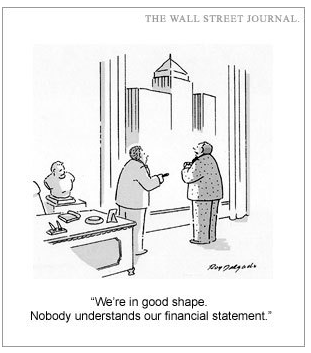 (Click to enlarge)
Despite being a four day week, it is definitely going to be a busy week with the REAL start of earnings season, more economic data, and the question of what to make of the latest fiasco in Europe. There are a ton of crucial earnings report coming this week. We have mentioned the four that we believe are most important here, but here are just a few highlights.
We begin on Tuesday morning with Citigroup (NYSE:C) and Wells Fargo (NYSE:WFC), which should help us understand if the weakness in JP Morgan is extending to more banks in the industry. Tuesday evening and Wednesday morning earnings are highlighted by Cree (NASDAQ:CREE), Goldman Sachs (NYSE:GS), and US Bancorp (NYSE:USB) to give us a look at LED technology, investment banking, and our first major regional bank. Wednesday evening and Thursday morning is a crucial day for the earnings season and is highlighted by Bank of America (NYSE:BAC), BlackRock (NYSE:BLK), eBay (NASDAQ:EBAY), Freeport-McMoRan (NYSE:FCX), Johnson Controls (NYSE:JCI), Southwest Air (NYSE:LUV), Union Pacific (NYSE:UNP), and UnitedHealth (NYSE:UNH). The day will give us a closer look at how bad the situation is at BAC. How is private equity doing with BLK? EBAY gives us our first major look at retail and the online sector. FCX is our first major look at materials. JCI will be our first look at the automotive industry. LUV will be our first look at the airlines and how oil companies are affecting them. UNP will give us a look at the transports, and UNH is our first major look at healthcare. It is truly the most important earnings day of the season and can direct a lot of sectors in different ways. We finish up Thursday evening/Friday morning with American Express (NYSE:AXP), Capital One (NYSE:COF), General Electric (NYSE:GE), Google (NASDAQ:GOOG), IBM (NYSE:IBM), Intel (NASDAQ:INTC), and Microsoft (NASDAQ:MSFT).
That is a lot to swallow. It will be crucial to the market this week. We believe that what Citigroup has to say will be crucial to Tuesday, and we believe that while the company is struggling still that they may be able to mention something more bullish than expected with expectations dropping after JPM. Another crucial report is IBM and GOOG to end the week. We have a lot of expectations for GOOG, and they can single handedly move this market. IBM will be trying to buck the trend that was set by Oracle for application software. We believe there is some good and there is definitely some bad (CREE, GS, BAC) this week. Earnings should be very important, but they are not the only thing we need to be paying attention to this week.
Data will also be crucial for this week. When earnings start to be reported, economic data can often take a backseat. Yet, we still have some crucial reports. With only two major earnings on Tuesday, we believe the Empire Manufacturing Index should have some significant influence on the market's move on Tuesday. Additionally, Thursday and Friday we will get another look at the housing industry with housing starts, building permits, and existing home sales being reported between those two days.
For as important as earnings will be, the situation in Europe will continue to be on everyone's eye. Friday's confirmed downgrade of France by the S&P has not had the type of negative affect that was expected and may have been looked at as a "buy the news" event where a confirmed weak event that all is expected is finally announced. In fact, a strong France debt auction was performed on our market's off day Monday that shows once again the downgrade is not affecting a lot of individuals' overall thoughts of France. The EFSF fund was downgraded from AAA to AA as well by the S&P. With Europe powering higher on Monday, the issues of downgrades seems to be a non-issue, but there are other events to watch out for this week. The EFSF will try to sell bonds for the first time tomorrow that will definitely be an issue to watch. Tuesday will bring us the German ZEW Survey that is supposed to show another round of improvement. Thursday we also have Spanish and French bond auctions as well.
Our take is that this week has a mixed bag. There is some positive moments for the markets. There are definitely some issues that can hang over the market this week that we believe are problematic, but with earnings, data, and Europe there is a lot to move it up and down. We actually believe the market will be fairly flat with some upside and downside issues that will push and pull us this week with a fairly bullish tinge as we believe the market overpriced the issue with JP Morgan on Friday. We are at a technical inflection point. We have a key resistance line at 12500 on the Dow Jones with MA support lines between here and 12000. A good week can break us out above 12500. A bad week could see us retest 12000.
Here is what we are holding to start this week. In our Short-Term Equity Portfolio we are long Starbucks (NASDAQ:SBUX) and Panera Bread (NASDAQ:PNRA) to start the week. We believe both restaurants are ready for another breakout higher. In our Options Portfolio, we are entered a SPY bull put spread on Friday as we believe the decay this week with a flattened market allows for selling puts. We are also long on Blackstone (NYSE:BX), SQQQ for hedge, Apple (NASDAQ:AAPL), IBM , Google , and Starbucks . We are short United States Oil (NYSEARCA:USO) in that portfolio. In our Earnings Alpha Portfolio, we are looking for upside in Vertex Pharma (NASDAQ:VRTX), Avis Budge (NASDAQ:CAR), and Ashland (NYSE:ASH). We are short Polycom (NASDAQ:PLCM) and AOL (NYSE:AOL).
Strap in for a busy, exciting week that may set the next major trend in this market.
Cartoon courtesy of Wall Street Journal.
Chart courtesy of Finviz.
Disclosure: I am long AAPL, GOOG, IBM, SBUX, PNRA, BX, VRTX, CAR, ASH. I am short USO, plcm, aol.