Aside from getting fired for the first (and last) time, I most vividly remember huddling with account executives from radio sales departments trying to think up inventive ways to pitch current and prospective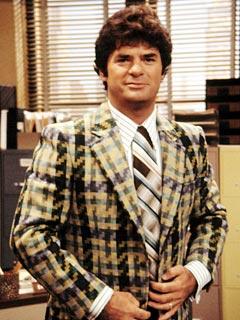 clients. I also recall countless meetings with program directors, many of whom preached about finding ways to build a connection with listeners.
I worked with some smart cookies over the years, but we could never come up with anything all that novel in our quest to build loyalty among both crucial audiences. To this day, the most clever approaches terrestrial radio stations take include having personalities read "live spots," taking the show on the road to an advertiser's place of business and getting air talent to make more effective use of social media.
As I noted in a recent Seeking Alpha article, terrestrial radio presently experiences night terrors thanks to Pandora (NYSE:P):
There's a reason why Clear Channel is so aggressively replicating what Pandora does with its iHeart Radio. And there's a reason why ad rep Katz cut ties with Pandora to "focus our Katz 360 online efforts toward (our core terrestrial clients) digital assets." Terrestrial radio is running scared because Pandora simply continues to crush it (generally speaking) to a level beyond anybody's imagination.

To their credit, terrestrial forces are on the offensive a bit more than they have been historically. Arbitron's rebuke of Pandora, the move by Katz, Clear Channel's hiring of the sharp Bob Pittman and the smart Clear Channel-Cumulus partnership all reflect a much more aggressive industry than we're used to.
And now, of course, Clear Channel (CCMO.PK) changes its name, placing less focus on "radio," because, after all, what the heck is a radio anyway? While the name change is nice, it will do very little to directly drive results. Only real initiatives that actually smack of new media can do that.
Consider the following two paragraphs from a Pandora press release touting a concert event it's putting on Tuesday in New York City:
The series is designed to bring together fans with bands they'll love in a live, intimate setting. Pandora determines the band for each city by analyzing the musical preferences of local listeners, such as stations they have created and songs they have thumbed-up. Invitations to the events are extended to Pandora listeners who have demonstrated an affinity for the band or other similar bands.

Pandora Founder and Chief Strategy Officer Tim Westergren said, "It is exciting to see a central theme of Pandora's mission come to life, that of helping bands find their audiences and facilitating the joy of discovery for our listeners. As the series continues, we look forward to bringing these personalized live music events to our listeners in cities all across the country" (emphasis added).
Clearly, Pandora can ramp something like this up. For instance, my blood brother Bruce Springsteen is set to take the E Street Band out on tour. I see no reason why bands of this magnitude would not want to hook up with Pandora and promote the new/social media version of a secret show. Something like that is in Springsteen's blood. It keeps him relevant with the right demographics.
Pandora can take it beyond that, however. And it already is. The idea of being able to target specific people by demo and by musical preference extends out to the way Pandora can tailor ad campaigns for local and national brands. It's beyond powerful and it's something traditional radio has never really been able to do, at least not in a sophisticated way.
While terrestrial radio has made some great moves, it operates from a reactionary position of weakness with itself situated behind the 8-ball. Like Apple (NASDAQ:AAPL) in the multiple industries it dominates (retail, hardware, etc.), Pandora calls the shots in the audio entertainment sector. It innovates, everybody else follows. Just look at the laundry list of companies, including Clear Channel, using personalization apps and features.
Traditional radio now finds itself sandwiched between Pandora and Sirius XM (NASDAQ:SIRI) on an increasing number of dashboards. Soon, satellite radio will have penetrated every new and, a little bit later, used car in America. If you do not want to pay for satellite, you can now seamlessly sync to a growing number of other options. Pandora leads the way as it rapidly increases not only its in-car presence, but its saturation of consumer electronics. Without profound change - not endless cost-cutting, more voicetracking and copycat retorts - terrestrial radio will go the way of basic cable. Most everybody has it, but they sure as heck don't need it or feel all that connected to it.
In a very Apple-like way, Pandora finally cracked the code. While the way it changes the world will not be quite as evident to the general public as the ubiquitous iPod, iPhone and iPad, it will ring loud and clear throughout the music industry and the advertising world.
Zynga (NASDAQ:ZNGA) CEO and Founder Mark Pincus said it best, though, when he referred to his company as "the gaming dial tone" and Pandora as "the music dial tone" to "social connections." In this day and age, cracking that social code will prove more important than Pandora's first code crack - the music genome project that made everything that has followed possible.
Disclosure: I am long AAPL, P.
Additional disclosure: I may initiate a long position in ZNGA this month.