Under the assumption that this rally has legs, the homebuilder sector could be one to watch on a pullback. Currently it's fast approaching some serious resistance and in a rising bearish wedge. It could use a pullback and the $17 level provides a good area for a pullback. This would be close to a 9-10% pullback where it would be enough to scare traders into thinking it's heading lower, but work off some of the froth that is baked into this chart.
A weekly closing below this level would give me cause for concern.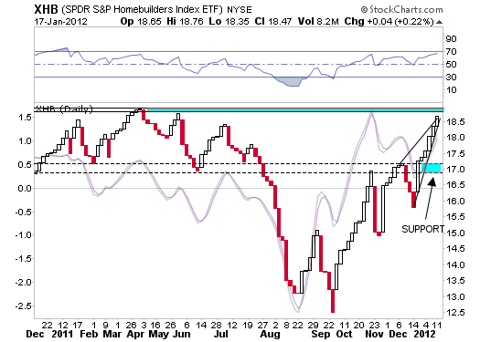 Click to enlarge
Strongest stocks in sector to buy on a pullback.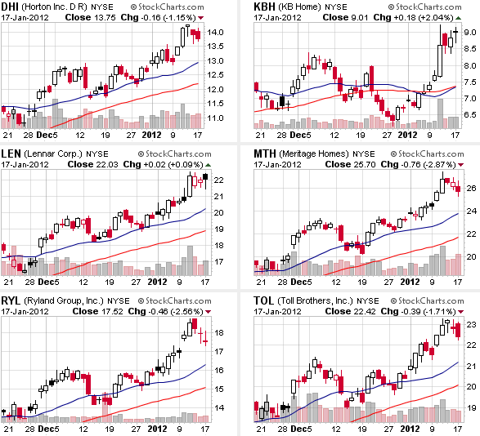 Click to enlarge
Disclosure: No positions