By Paul Quintaro
On Friday last week, shares of electric car maker Tesla (NASDAQ: TSLA) spiked sharply lower going into the close. The company announced the resignation of two senior engineers working on Tesla's Model S project—a fact that may have spooked investors into dumping shares.
Tesla lost nearly one-fifth of its value in the final few minutes of trading on Friday, dropping roughly 19%.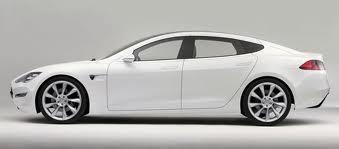 However, early on Tuesday, shares of the company spiked higher again. A few major analysts defended the company, stating the sell-off was overblown. Investors appeared to buy the argument, as Tesla finished the trading session up nearly 17%.
Notably, Goldman Sachs maintained its price target on the company to $35 per share, and moved its rating up from Neutral to Buy, noting that the sell-off presented an opportunity to eager investors.
Deutsche Bank followed Goldman, but was not nearly as aggressive. Deutsche Bank maintained its rating of Hold and $24 price target, but did not find the engineering losses to be a cause for concern.
The engineering losses may initially have been seen as severe due to the nature of their work—both employees were senior engineers on Tesla's long awaited Model S. With the Model S nearing completion, investors may have seen the move as an early sign of impending failure—the engineers leaving before their work could be revealed to the world.
Of course, that may not the case. Tesla stated that both left for personal reasons. In its report, Deutsche Bank said that Tesla has spent years amassing talent from many companies in the auto sector, and that the engineers should be fairly easy to replace.
The Model S is Tesla's upcoming sedan. It will be priced around $60,000—which puts it far above the price of General Motor's (NYSE: GM) Volt for instance. However, the Model S is a pure electric car—not a plug-in hybrid—and should offer greater luxury for the environmentally minded consumer.
Tesla's other vehicle, its electric roadster, has largely been a halo car. Attractive, flashy, but far removed from the meat and potatoes type of product behind a successful, major corporation.
The Model S may not be that big-ticket item Tesla needs, but it could put Tesla's name out there, as more consumers opt for the Model S over other luxury sedans.
Regardless of the overall value Tesla provides, the situation may be indicative of the nature of these one-off events for stocks.
Carnival Corporation (NYSE: CCL) may have seen a similar situation, as heavy losses were prompted after one of the company's ships ran into a rock off the coast of Italy.
The situation regarding Tesla may suggest to investors a strategy of caution in the face of major headline news. Knee-jerk, overreaction, could lead to regret, as investors who sold Tesla on Friday may have seen on Tuesday.
Important Note
Content, including research, tools and securities symbols, is for educational and informational purposes and should not be intended as a recommendation or solicitation to engage in any particular securities transaction or investment strategy. You alone are responsible for evaluating which securities and strategies better suit your financial situation and goals, risk profile, etc. The projections regarding the probability of investment outcomes are hypothetical and not guaranteed for accuracy or completeness. They do not reflect actual investment outcomes and are not guarantees of future results, and do not take into consideration commissions, margin interest and other costs that will impact investment outcomes. Content may be out of date or time-sensitive, and is subject to change or removal without notice. Supporting documentation for any claims made in this post will be supplied upon your email request to editor@zecco.com.
At the time of distribution of the material contained herein, neither Zecco Trading nor Zecco Forex was a market maker or acted as the contra-party for customer transactions through the firm's principal accounts for the securities discussed.
Zecco Holdings, Zecco Trading, Zecco Forex, and their officers/partners/employees may hold a nominal financial interest in any of the securities discussed herein, with the nature of the interest consisting of, but not limited to, any option, right, warrant, future, long, or short position.
Neither Zecco Trading nor Zecco Forex has participated as a manager or co-manager in public offerings of the securities mentioned herein within the last twelve months.