The CPI and CPI trends remain in good shape. Headline inflation is on the strong side year over year at 3% but over six months that is a 0.4%annual rate decline. So the energy-induced bulge is dissipating.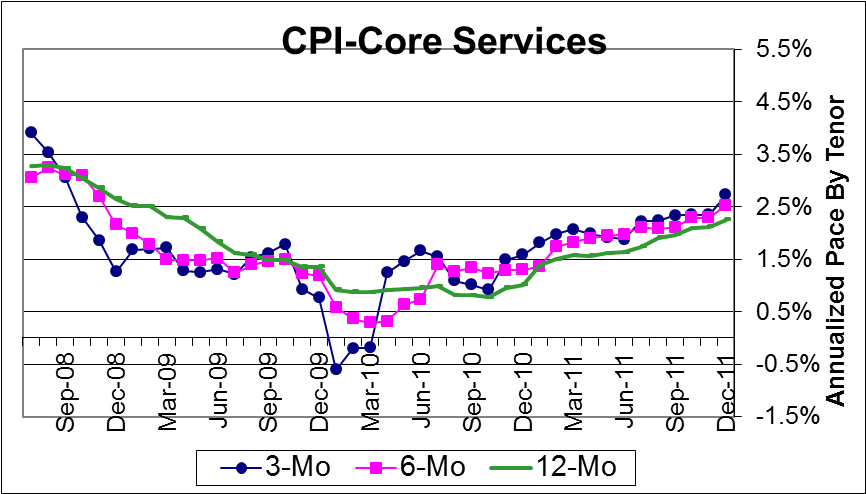 click to enlarge
Core inflation is decelerating from 2.2% to 2% to 1.8% from 12-months to 6-months to 3-months. Inflation seems to be on the run and yet is not running too fast to worry the Fed, and then there is a curious contrary trend.
The trend for service sector core inflation (ex-energy) is up. The services sector, lower productivity and more inflation-prone sector is the center of job creation. It is showing a persisting rise in inflation. That should be enough to keep the Fed from worrying that deflation is setting in.
It might also be the harbinger of less tight times for services and evidence that the sector is warming and will take the lid off job growth. And that may be the most tantalizing element of the CPI report.
Disclosure: I have no positions in any stocks mentioned, and no plans to initiate any positions within the next 72 hours.