Last October, the Greek government was trying to negotiate a 50% haircut amongst bondholders. This would cut the deficit, but would have kept the interest the same.
However, when this was announced, it was immediately hit with criticism. Bondholders were not willing to negotiate to such a level. Hedge funds and pension funds began to file lawsuits against the Greek government.
The Greek government is now looking for a 65% to 70% cut on its bonds. Wait didn't the bondholders still not technically agree to a 50% cut? Its also important to note that Greece wants the interest rate to be 4%.
With the amount of risk that Greek carries, its not unreasonable for them to not like this deal.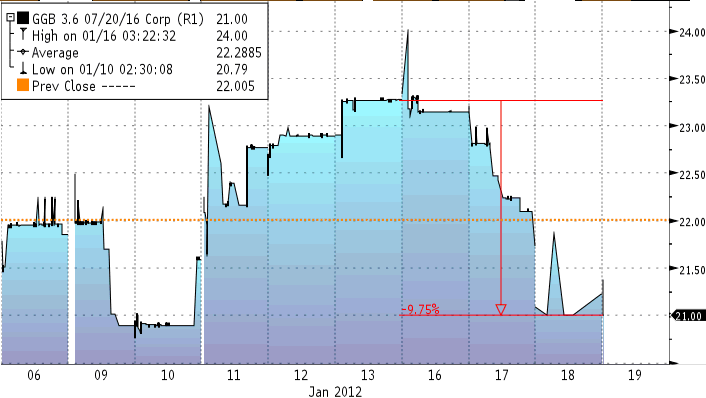 While bondholders and the Greek government are still fighting regarding some of the term agreements, it seems the deal may be close to being done. If this deal gets done with a 70% cut to bonds and a 4% interest rate, Greece will be able to manage its debt and grow its GDP again.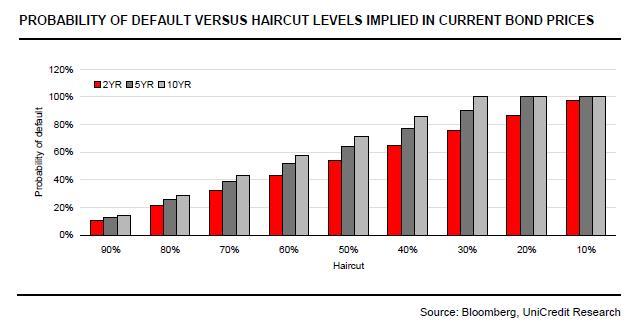 If Greece, Europe's biggest problem child, can turn itself around, then Italy and Spain should not have too much of a difficult time either. However, while Greece may get very favorable terms, keep in mind this will pretty much blow their chance of getting any more support from bondholders in the future. So Greece will have to continue to push austerity measures.
This deal is pretty awful for bondholders, but it would prevent Greece from defaulting and probably even begin helping the economy grow once again.
Disclosure: I have no positions in any stocks mentioned, and no plans to initiate any positions within the next 72 hours.