Lululemon Athletica (NASDAQ:LULU) increased 12% after the company provided updated Q4 2011 guidance last week and is currently sitting at $62.44.
Lululemon's improved fourth-quarter guidance could have investors feeling better about the lofty valuation. The increased revenue represents a nearly 47% growth over last year's fourth-quarter total of $245 million and 9% higher than previous guidance. Things are going well. Management projected same store sales to move up by a low-to-mid 20s percentage, above previous expectations, although declining same-store sales had concerned investors earlier. (How many yoga pants does one need?)
LULU ended the third quarter of 2011 with 165 stores - they added 18 in Q3 alone (+12.2% growth in rough square footage quarter over quarter). This number will certainly rise over the next few years, driving higher sales. New stores typically hinder near-term profit margins but the established store margins are higher than the blended average of 17-18% in recent quarters, implying higher continuing margins without the dampening of opening new stores. Across the board, LULU is at record margins.
Wall Street analysts are looking for a 22-30% growth rate and a 14-17.5% profit margin but with those numbers, LULU looks overvalued, becoming risky at $38.00. (Chart 1 below)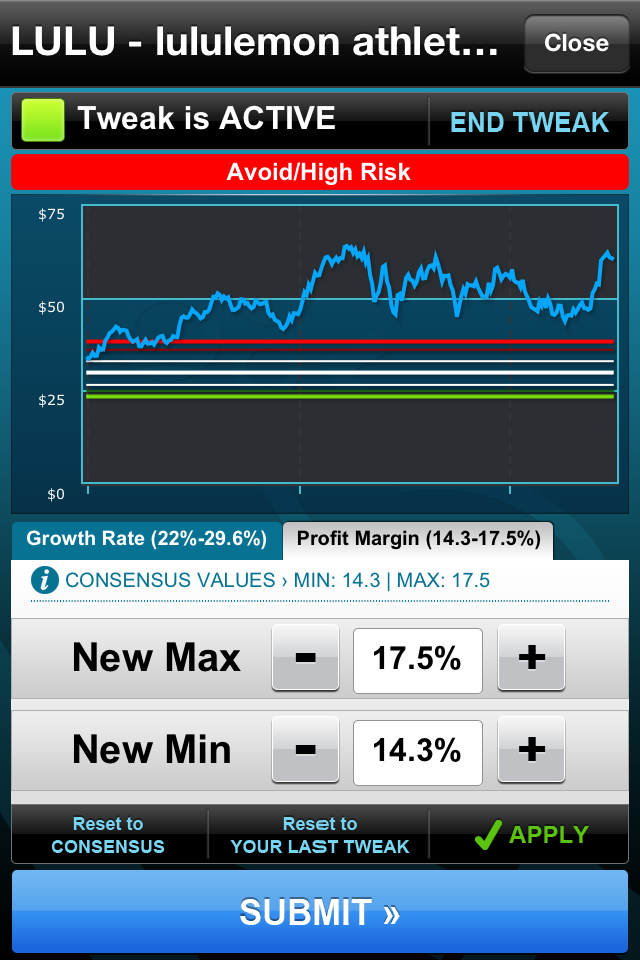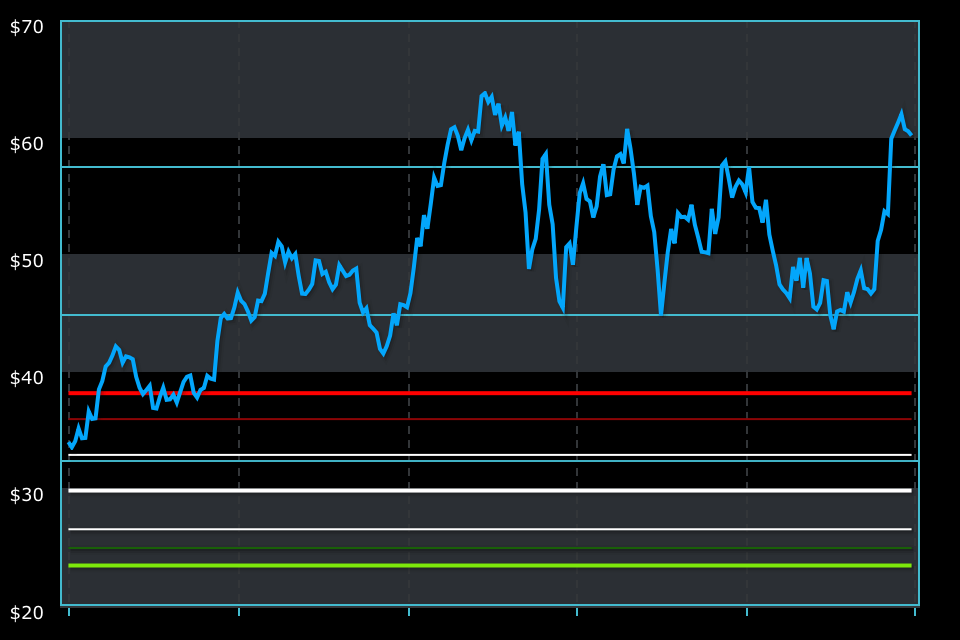 Using results and recent guidance of 47% this quarter, "low to mid 20s" longer term and 17% margins today while considering the higher implied normalized margins of roughly 20%, we get (Chart 2) on Tweaker - which seems to more fairly represent how investors have treated the stock, capturing some 90%+ of LULU stock price movement over the last year.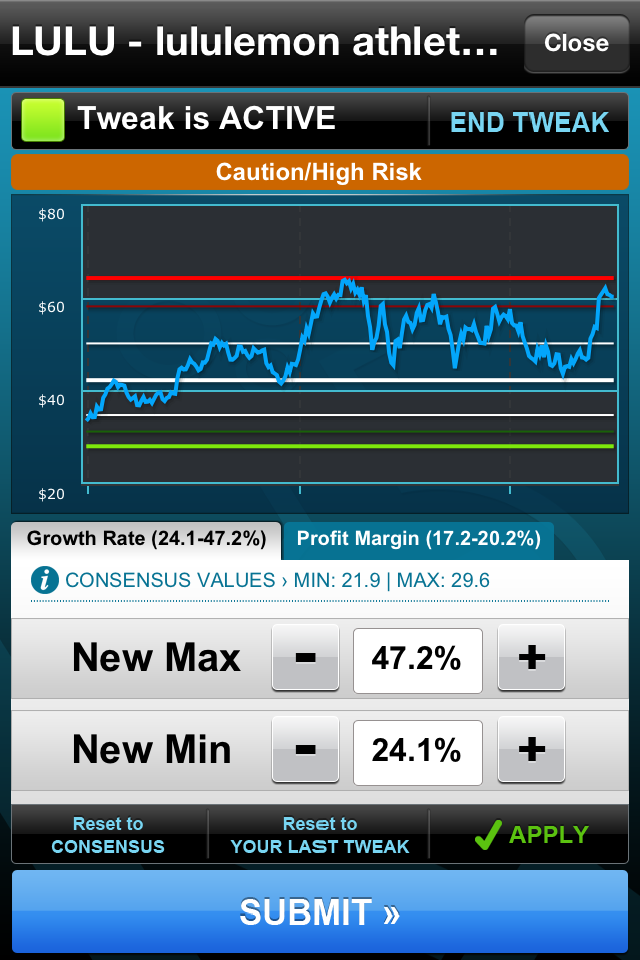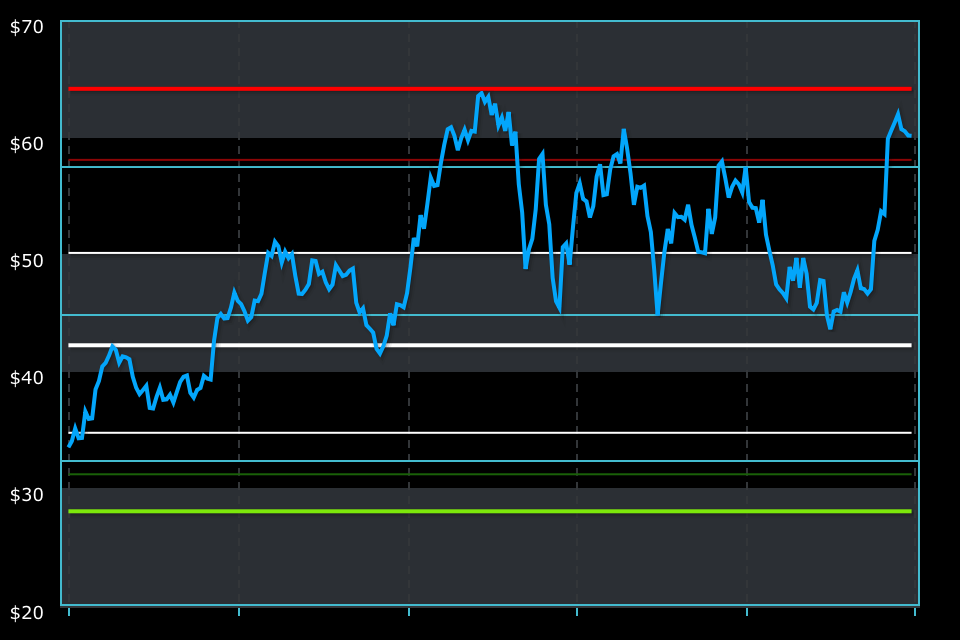 That being said, the stock appears to have discounted the good news at this point, making risk/reward on the side of risk and therefore a stock to lighten the load or avoid altogether until they have racked up this growth (decreasing valuation) or the stock offers more return than risk.
Disclosure: I have no positions in any stocks mentioned, and no plans to initiate any positions within the next 72 hours.