Last week, we saw the release of both CPI and PPI. I wanted to take a closer look at both reports.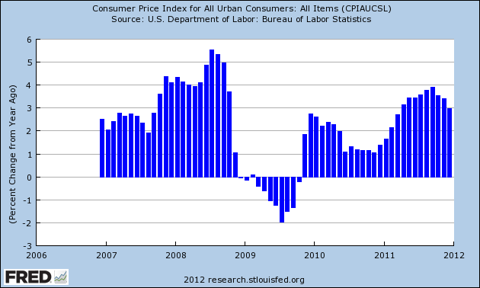 The YOY percentage change in total CPI is now moving in the right direction. It has decreased for three straight months -- which is a positive development.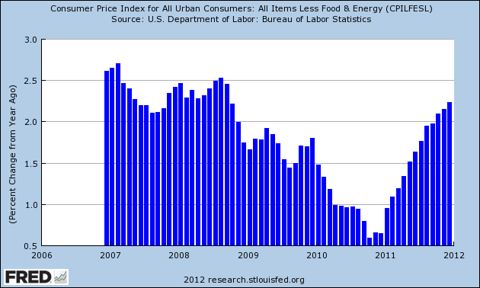 However, the YOY percentage change in core CPI is still rising, although this is still below 2.5%.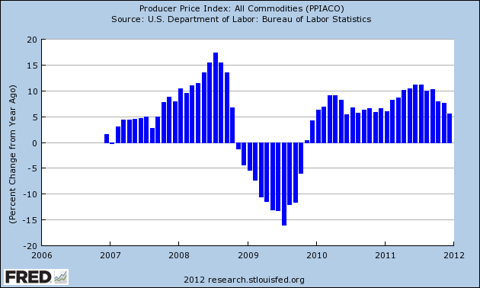 Overall, the YOY percentage change in overall PPI is declining as well.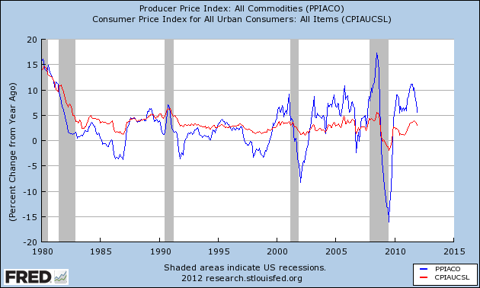 The above chart shows the YOY percentage change in PPI and CPI over the last 30 years. Notice how far more volatile PPI is relative to CPI. Also note that, regardless of the wild moves in PPI, CPI absorbs the price moves very efficiently.
My concern is still food prices. Although they sold off last week (thanks to the USDA underestimating the South American crop), grains are looking at a fairly volatile 2012 when price spikes are possible. However, overall, inflation appears to be contained for now.