Many analysts and investors are worried that a default in Greece will ultimately cause a contagion to the U.S. This is because American banks are said to have a large exposure to Greek bond debt. If investors were cautious several years ago, it would have been understandable, but not anymore.
U.S. banks have been raising cash at a rapid pace in order to fortify their balance sheets. With a strong balance sheet, these banks will not have to worry about a crisis in Greece. This is because the total exposure to the U.S. banks from Greece stands at around $33 billion. This isn't much when you are looking at several banks such as Bank of America (NYSE:BAC), Wells Fargo (NYSE:WFC), JP Morgan (NYSE:JPM), and Citigroup (NYSE:C).
The Fed has been forcing the U.S. banks to hoard cash as a buffer in case a Greek default occurs. The Basel III requirements will require U.S. banks to hold 7% of their assets in common equity capital. While the Fed has been strict in terms of capital requirements, these make sure banks are all meeting the cutoffs.
(Click charts to expand)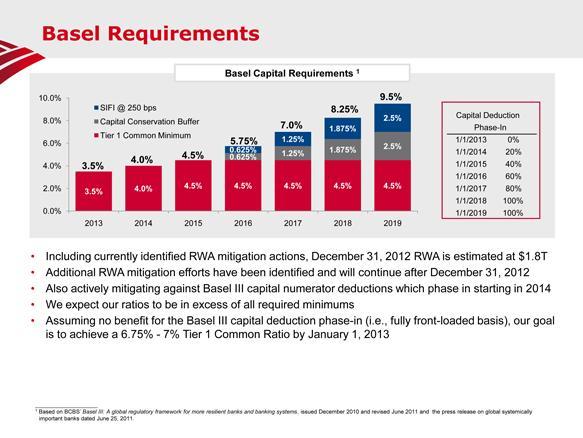 Click to enlarge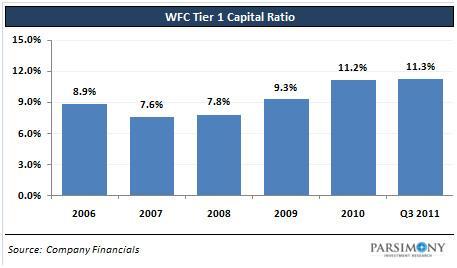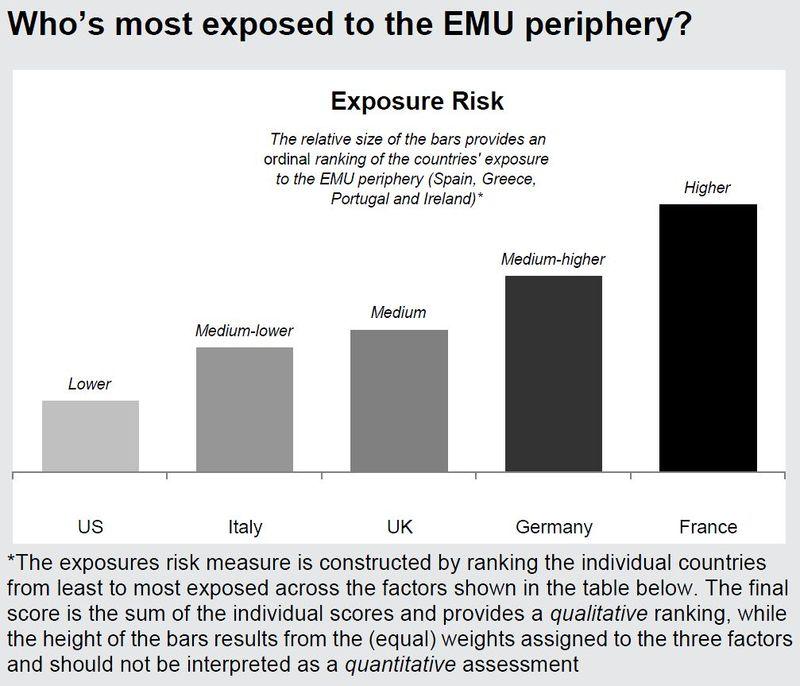 Bank of America, which many consider to be the most unstable U.S. bank, has done a phenomenal job of selling non-core assets to raise liquidity. Wells Fargo, JP Morgan, and Citigroup are much more profitable and can use funds from operations to strengthen their balance sheets or even sell Greek debt at a steeper discount.
These banks are all fine in terms of exposure to Greece. The U.S. in general is less exposed than many other non-EU countries such as the UK. I believe investors should not avoid financials because of this Greece fiasco. The Fed has been very tough with U.S. banks on what they can do with cash as well. I also expect many of these banks to eventually get approval from regulatory agencies to allow them to increase their dividends.
The banks have built their balance sheets on the assumption that a worst-case scenario could happen. So even if a flood of defaults in Europe come, these banks will already be prepared to handle a scenario like that.
Disclosure: I have sold BAC puts at the $7 strike for February expiration.