By Paul Quintaro
On Friday, U.S. GDP for the fourth quarter of 2011 printed at 2.8%. It disappointed markets at the open, as analysts had anticipated a figure of 3.0%. Futures quickly reversed, and traded into the red.
Also, GDP for the third quarter was revised to 1.8%, meaning that altogether the annual GDP growth rate for 2011 was only 1.7%.
Further, what may have been particularly grim from the report was the inventory build up data. In total, inventory build up accounted for 1.9% of the 2.8% Q4 GDP. This could indicate that further downward revisions are coming.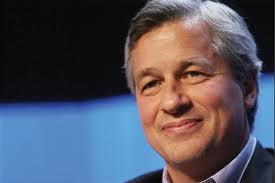 Given the strong rally in equity markets seen in the first few weeks of the year, investors may have been surprised by Friday's disappointing GDP figure. Yet, if investors had been paying attention to statements from the Federal Reserve, the announcement may have not been surprising at all.
On Wednesday, the Fed pushed back its outlook for the time period during which interest rates would remain near zero. The Fed said that interest rates would remain low until late 2014 and possibly into 2015.
If the Fed had believed that the economy was showing signs of improvement, or was going to improve in the near-term, then the institution may not have been promising to keep rates low for such an extended period of time.
Rates held artificially low during times of economic prosperity can lead to great amounts of inflation, as has been seen in China's economy, which struggled with food inflation for much of 2011.
So where does the January rally go from here?
On Thursday, Caterpillar (NYSE: CAT) gave particularly rosy guidance, arguing that the global economy was improving and would continue to improve in coming months. Oil has remained near $100 a barrel, which could be harmful to consumers paying more at the pump, but could be indicative of growing demands, suggesting industrial growth remains.
The European situation also appears to be somewhat contained, although it seems that the probability of a Greek default has become increasingly more likely.
In an interview on CNBC, JP Morgan's (NYSE: JPM) CEO Jamie Dimon gave his outlook for U.S. banks. He argued that the situation was improving. Particularly noteworthy were his comments on Greece.
When asked directly, Dimon stated that the immediate effects of a Greek default on U.S. banks would be practically zero.
Still, if it were that easy, did investors in 2011 simply act irrationally?
Dimon conceded that the effects of a Greek default on the global economy could be negative, which would have repercussions on U.S. banks.
At any rate, the GDP figure gave investors pause on Friday. Still, the Fed's promise of low rates and a contained European situation could support the market going forward.
Important Note
Content, including research, tools and securities symbols, is for educational and informational purposes and should not be intended as a recommendation or solicitation to engage in any particular securities transaction or investment strategy. You alone are responsible for evaluating which securities and strategies better suit your financial situation and goals, risk profile, etc. The projections regarding the probability of investment outcomes are hypothetical and not guaranteed for accuracy or completeness. They do not reflect actual investment outcomes and are not guarantees of future results, and do not take into consideration commissions, margin interest and other costs that will impact investment outcomes. Content may be out of date or time-sensitive, and is subject to change or removal without notice. Supporting documentation for any claims made in this post will be supplied upon your email request to editor@zecco.com.
At the time of distribution of the material contained herein, neither Zecco Trading nor Zecco Forex was a market maker or acted as the contra-party for customer transactions through the firm's principal accounts for the securities discussed.
Zecco Holdings, Zecco Trading, Zecco Forex, and their officers/partners/employees may hold a nominal financial interest in any of the securities discussed herein, with the nature of the interest consisting of, but not limited to, any option, right, warrant, future, long, or short position.
Neither Zecco Trading nor Zecco Forex has participated as a manager or co-manager in public offerings of the securities mentioned herein within the last twelve months.