Since the IPO in 2004, Google (NASDAQ:GOOG) has been one of the hottest stocks in the market. Because its share price is near $600, many people think the stock is expensive, however I will demonstrate here that Google is in fact one of the most undervalued stocks in the market. The stock's IPO price was $100 and its current price is $570 which indicates a gain of 470% for those that bought the stock at IPO and kept it until today. While this may sound impressive, it still falls short compared to how much the company grew since then.
Book value vs. Stock Price: While the stock price is up by 470% since the IPO, the company's book value is up by 3,200% in the same period. If this trend continues, the stock price might be just as much as the book value in about 5 years.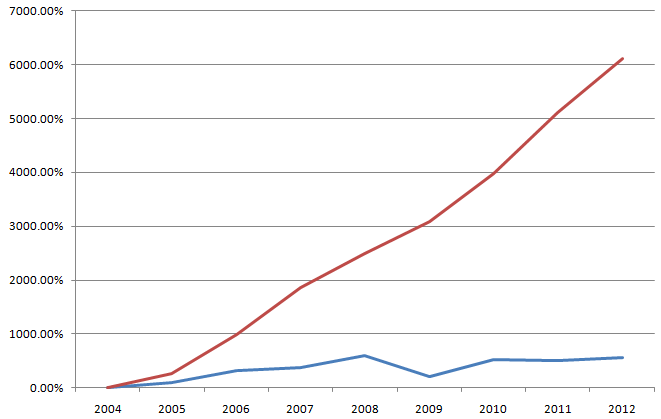 Cash vs. Stock Price: Since the IPO, the company increased its amount of cash by nearly 4000%, which is very impressive but the stock price did not follow the same trend.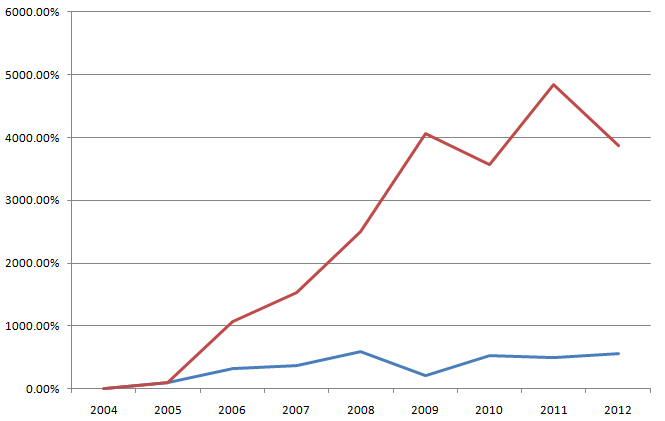 EPS vs. Stock Price: Google's EPS has been rising every year except for the first quarter of 2011. Compared to the EPS growth, the stock's capital growth is extremely slow.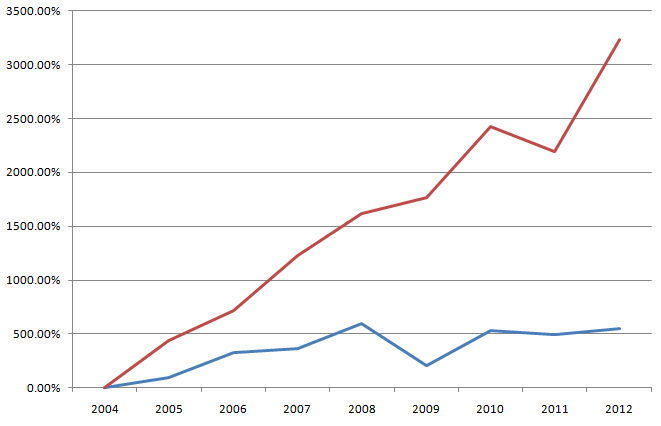 Free Cash Flow vs. Stock Price: Since 2004, Google increased its cash flow by almost 25 times but the stock price does not even come close to reflecting this.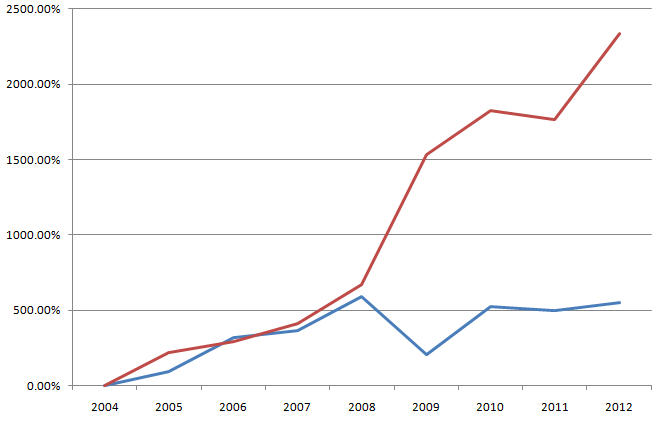 Revenues vs Stock Price: Since the IPO, the revenue of Google has been rising at an almost constant rate. The stock price followed the revenue growth nicely from 2004 to 2008, however it lost track after the recession.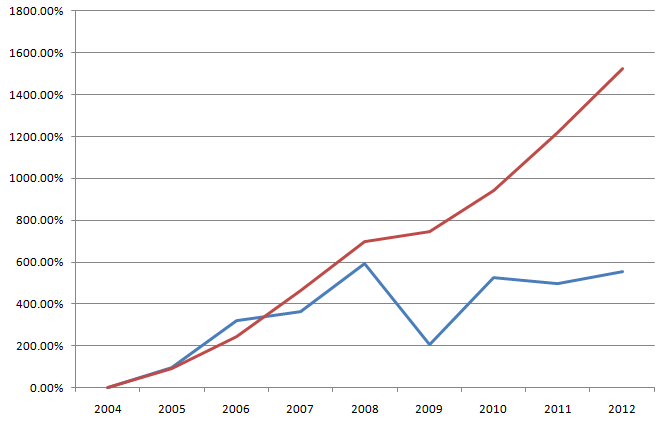 PE Ratio: Over the years, Google's P/E ratio kept falling from a high 135 to 21. Currently the company's P/E ratio is at an all time low. Because Google is a growth stock, it can handle a PE much larger than 21.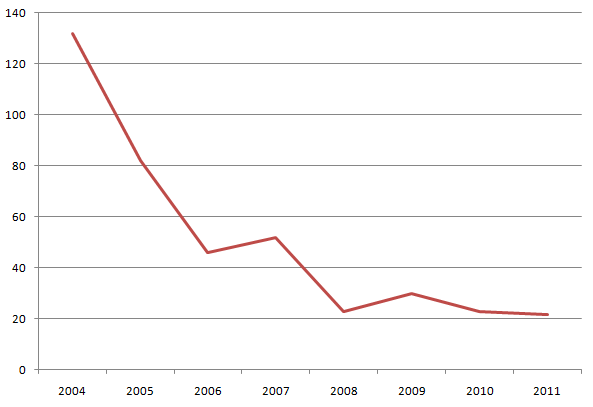 Conclusion: Regardless of whether you see Google as a growth stock or value stock, the fact is Google is undervalued by a large margin. Since crashing during 2008-09 recession the stock price never really recovered. Considering the strong fundamentals and growth prospects of the company, Google is one of the best stocks to buy and keep. I am long GOOG and I suggest all growth investors buy GOOG if they haven't already.
Disclosure: I am long GOOG.