After a two-decade bear market and this year's significant earthquake, tsunami and nuclear problems, many value, long-term and contrarian investors believe that it is now a good time to buy and hold Japanese equities. Such remains to be seen and many argue that Japan will suffer from a shrinking population and an inability to continue selling their government's debt in the future.
Whether or not Japan is a good long-term place to invest, many value investors believe that investing in businesses when they are trading below book value provides the opportunity for appreciation with some margin of safety. The idea of purchasing viable businesses for less than the believed market value of their net underlying assets has certain logic to it. Moreover, if Japanese investments do now present a good long term opportunity, then undervalued Japanese equities should do well going forward.
Book value is the value of a company's total assets, less its liabilities. Some companies fall below book value because of a poor economic outlook, problems with business scale or uncertainty over profit growth and/or debt servicing (including pension obligations). Additionally, some companies may value their assets at above appropriate valuations, creating a low but inaccurate price to book value.
Here, I screened the market for large-cap Japanese companies that are publicly traded in the United States. Amongst them, I sought out those that have a current price to price to book value (P/B) of under one.
Below are the performance rates for six Japanese equities that met the criteria: Mitsubishi UFJ Financial Group (NYSE:MTU), Nomura Holdings (NYSE:NMR), Nippon Telegraph & Telephone (NYSE:NTT), Panasonic Corporation (PC), Sony (NYSE:SNE) and Toyota Motor (NYSE:TM). I have provided their 1-week and 2012-to-date performance rates for these equities, and following that are recent performance charts for each.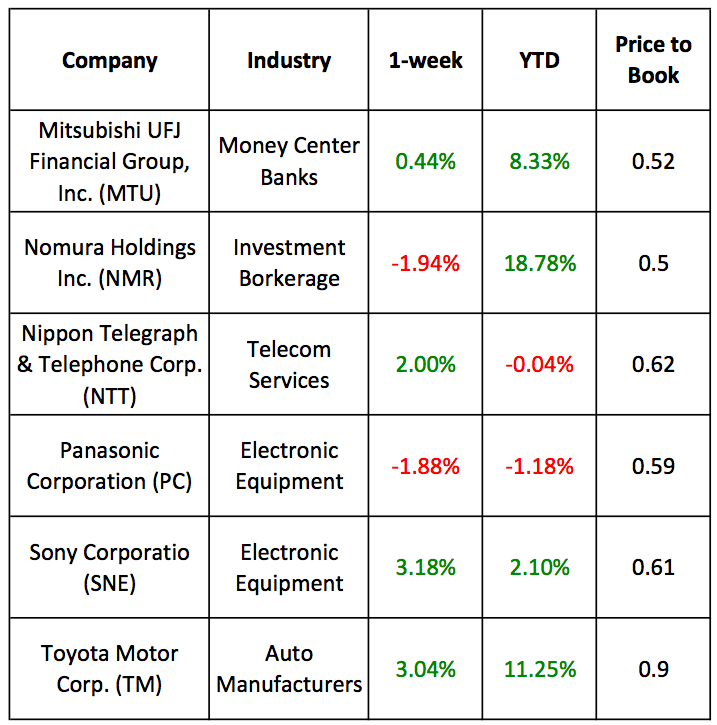 See the performance charts for each company, below:
Mitsubishi UFJ Financial Group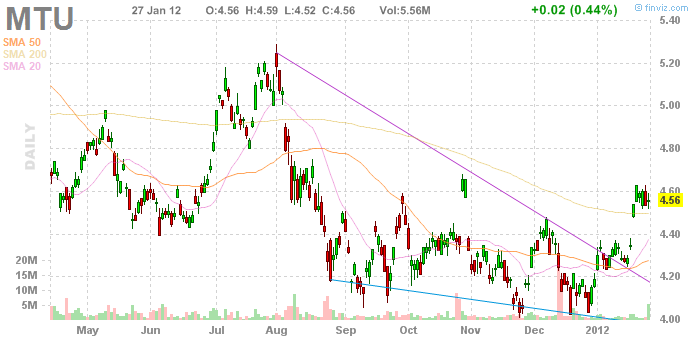 Nomura Holdings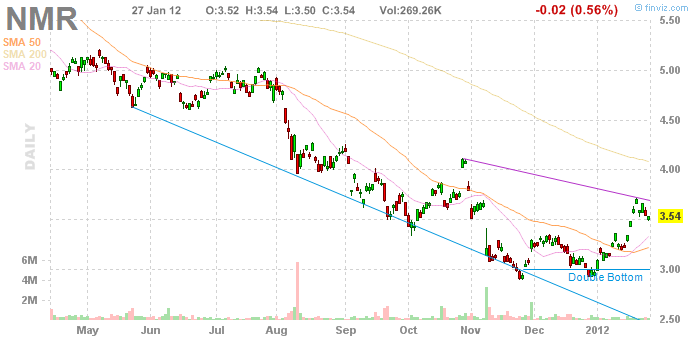 Nippon Telegraph & Telephone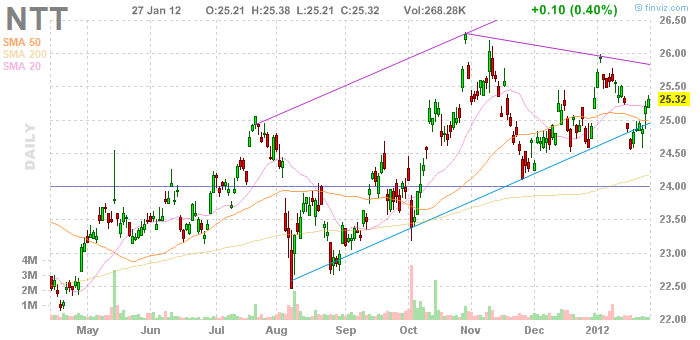 Panasonic Corporation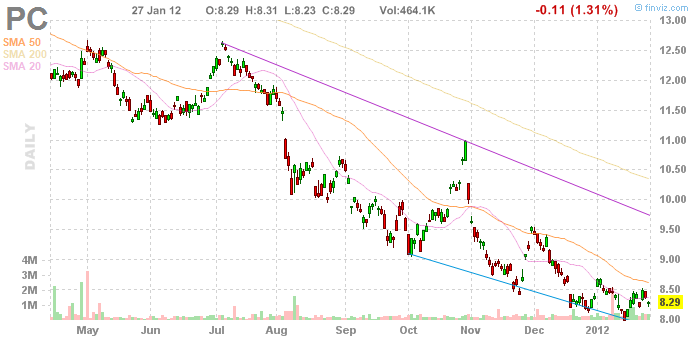 Sony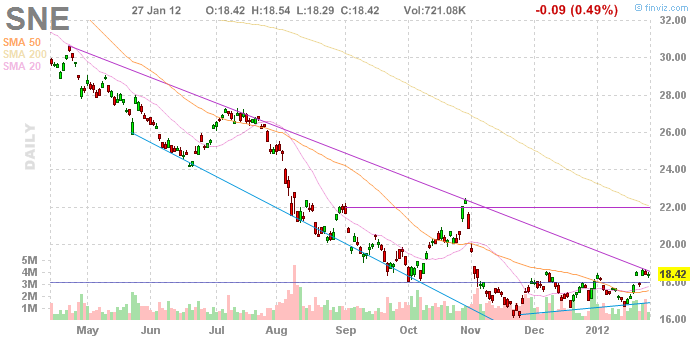 Toyota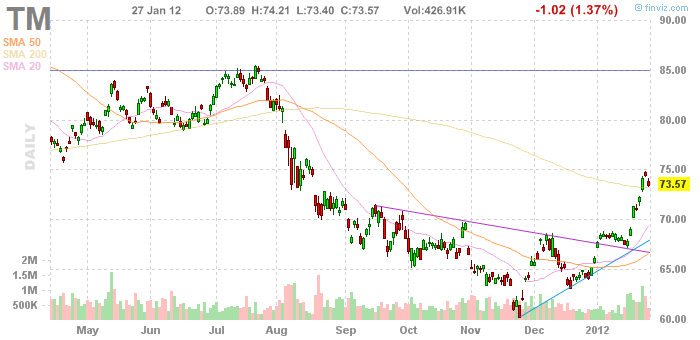 Book value can sometimes look deceptively undervalued when a company is susceptible to significant risk, or where a company's underlying assets are overvalued and apt for re-evaluation. It may also mean that other investors and/or the market generally is of the opinion that the business model is weak, in decline, corrupt and/or somehow otherwise a risky place to place an investment.
Disclosure: I have no positions in any stocks mentioned, and no plans to initiate any positions within the next 72 hours. This news-article should not be construed as personalized investment advice as it does not take into account your specific situation or objectives.